Finally got around to reconing my RE SE 10", circa 2004.
Been using this thing as my home theater sub for the past couple years and I decided to freshen it up as it's seen a LOT of abuse over it's lifetime.
I originally bought it for SPL/daily use but it got replaced by the type-r's and sat unused for a while.
Here's the start, my old trusty RE SE 10".
New Fi recone sitting on top.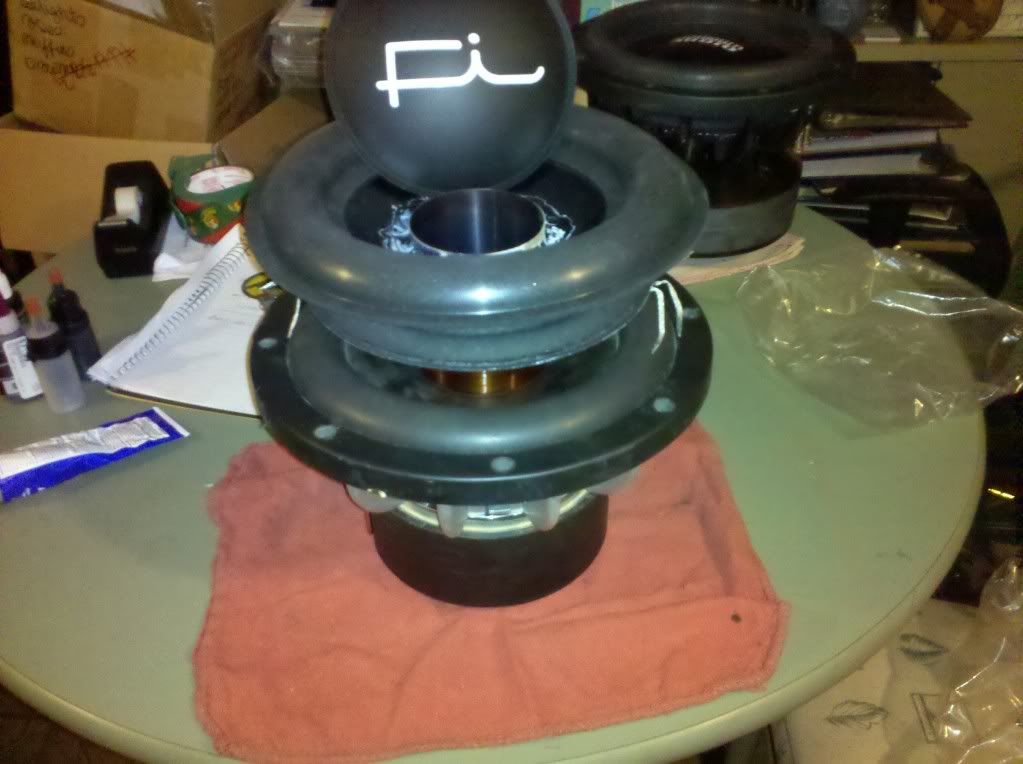 Softparts cut out. Look at the color difference between the coils!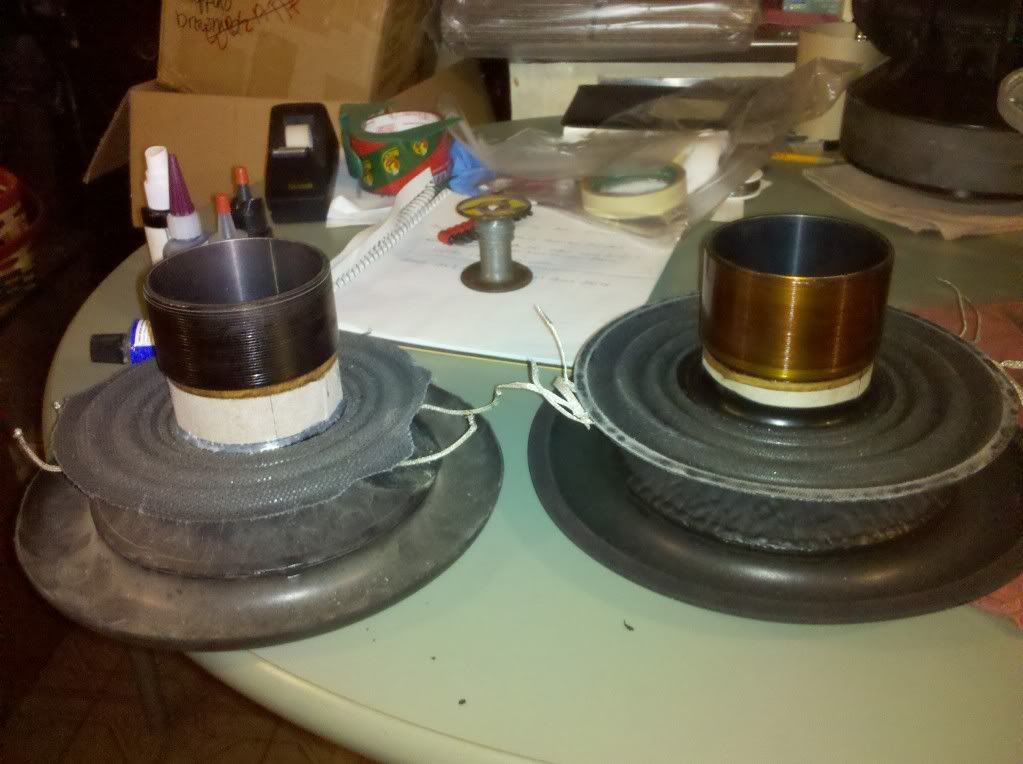 New parts glued in.
Dustcap glued on.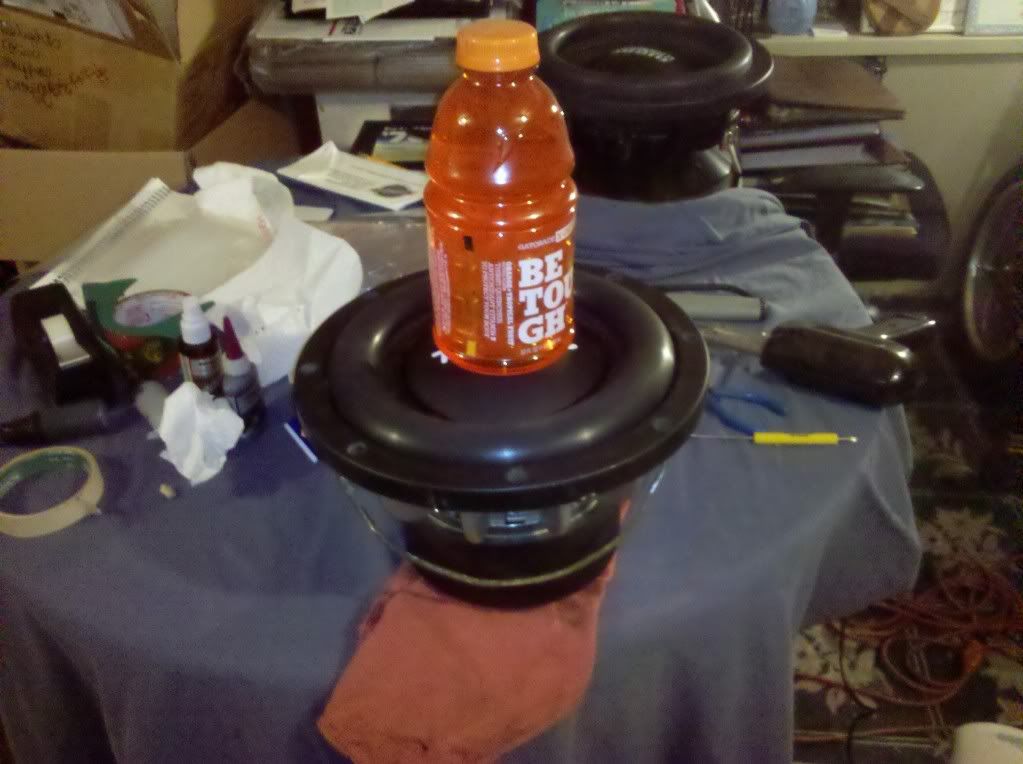 Now I'm patiently waiting for it to dry so I can drop it back in and see if I notice a difference!
__________________
Team DOA

10 inches of terror

One DD 9510F + one kicker zx2500=150+ db

One Sundown SA-8 + 2 mb quart 2000's = 150+ db
To view links or images in signatures your post count must be 0 or greater. You currently have 0 posts.


-2006, 2007, 2009, and 2010 MECA World Champion
-2008 Bassrace 130-139.9 National Champion