Since there's no PA section on here, I suppose this is close enough.
A friend of mine has a small PA business and has a rodeo coming up that he is providing a system for, so had some gear out to test. I thought it might be of interest to some so took pics and vids.
Whole lot is running off 3 2ch amps, 2000wrms per channel @ 2ohm. 2 400watt power supplies can be seen under the desk but one is just a back up. Top component in the amp rack is a DVX Driverack, which is basically an adjustable 3 way crossover unit.
2 S4 speakers comprised of 2 15's, 2 10's with waveguides and a 2" horn.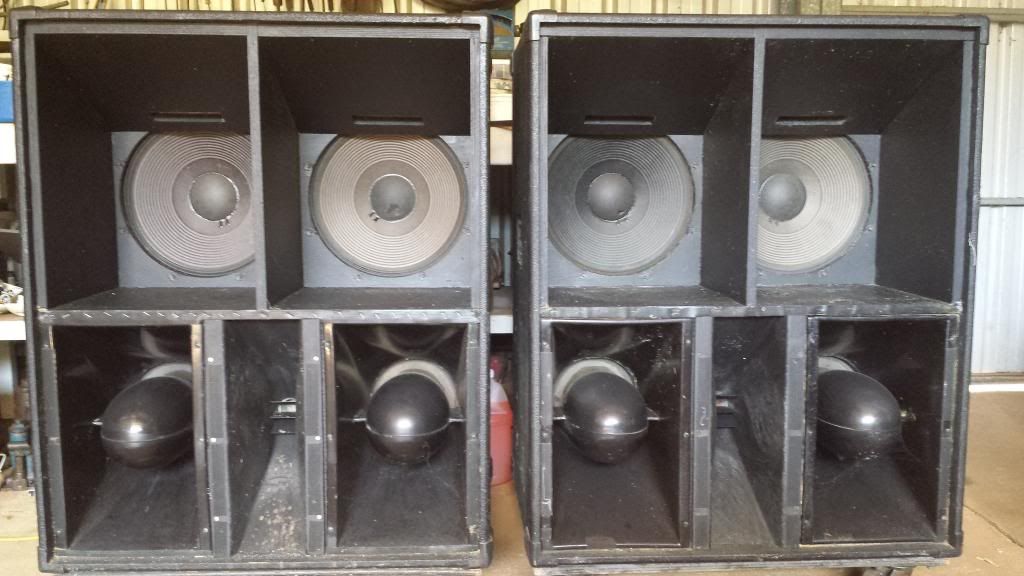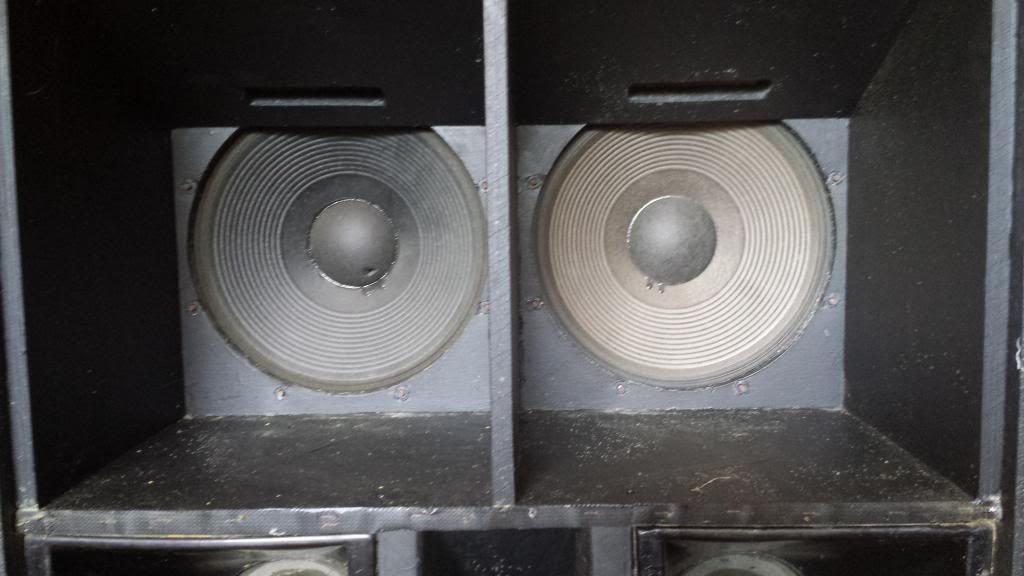 Subs are 2 15's in a loaded horn known as an "S Bin". Didn't get a good pic but the vids show how basic they are. 7' throat, drop to about 30hz with authority.
This is with the volume at about 60%, it's maybe 5dB quieter at 100yards than it is 5 yards from the speakers.
12,000wrms @ 2ohm PA Testing. MJ. - YouTube
The bass can be felt still tapping the chest at about 20yards, not bad for open air. 50% volume.
12,000wrms @ 2ohm PA Testing. Sweet Nothing. - YouTube