Myself, Mr_MT, and oldbass38 plan on meeting next Saturday night at the shopping center in front of Town Center mall, in kennesaw, as long as the weather permits. There is usually a decent crowd out so it should be fun. Everyone who wants to come is welcome to join us.
Everyone will be meeting at the parking lot of a store called Ambush...It's right behind a Joe's Crab Shack and really close to the Best Buy
2555 Cobb Place Lane Kennesaw, GA 30144
Here is a Google map...I've circled the parking lot in red.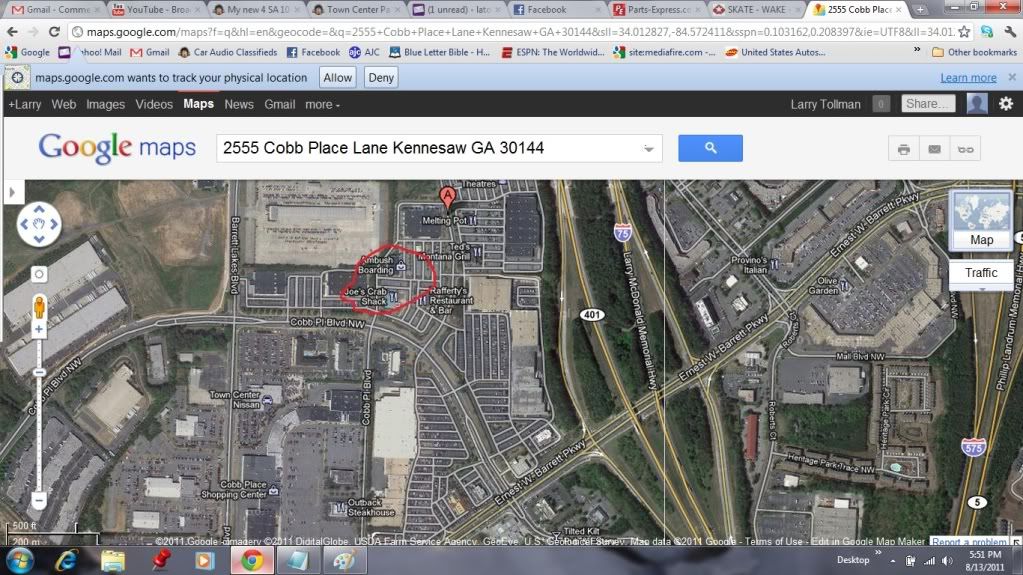 __________________
1985 Iroc-Z Z28 Camaro
(2) Sundown Sa 10s, (2) Crescendo PWX 8s (2) Memphis Pro 6.5s, & (2) Typhany Super Tweets (2) hcld horns Kenwood Excelon HU Memphis EQ McLaren 5 way active crossover
(2) Memphis/Fultron Belle 6 Channel Amps
Big 3 in 1/0, 1 Optima Red Top and 1 odyssey pc1700 chrome 140a alt

To view links or images in signatures your post count must be 0 or greater. You currently have 0 posts.