I got some new toys via bestbuy.com this afternoon. I got an Infinity Kappa Four, kicker ks680s door speakers, and kicker rca cables. After about 2 hours of work I got my new speakers in the front, my polks in the back, and got the amp in and all wires ran. I didn't get to listen to it much bc we unfortunately have a possible hurricane coming toward Kennesaw.
but it did sound 1000x better for the 10mins I listened to them. Lol here is some pics:
Amp :
New kicker speakers and wires:
Speaker close up in-door: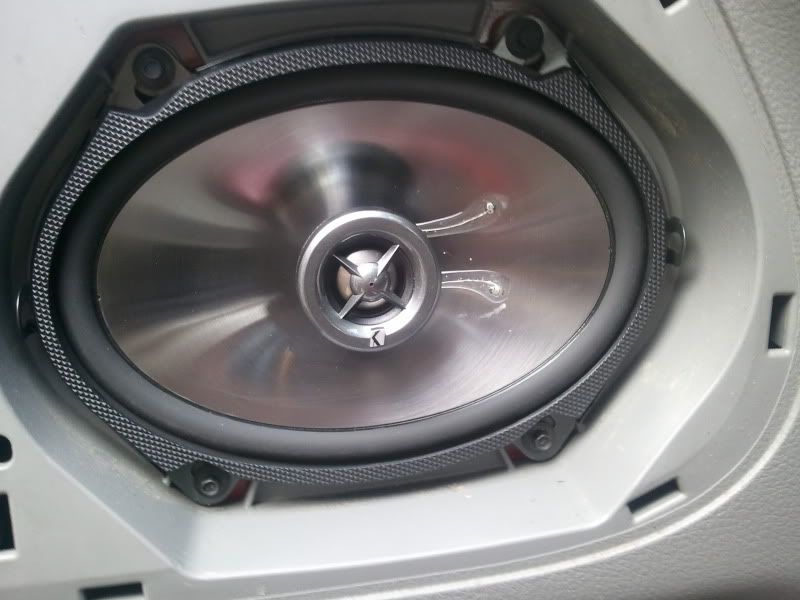 Without cover:
with cover:
__________________
1985 Iroc-Z Z28 Camaro
(2) Sundown Sa 10s, (2) Crescendo PWX 8s (2) Memphis Pro 6.5s, & (2) Typhany Super Tweets (2) hcld horns Kenwood Excelon HU Memphis EQ McLaren 5 way active crossover
(2) Memphis/Fultron Belle 6 Channel Amps
Big 3 in 1/0, 1 Optima Red Top and 1 odyssey pc1700 chrome 140a alt

To view links or images in signatures your post count must be 0 or greater. You currently have 0 posts.