here was my first drawing on what i'm doing. note, it's changed alittle. thats my plan for tonight to do a final drawing before i start the top half.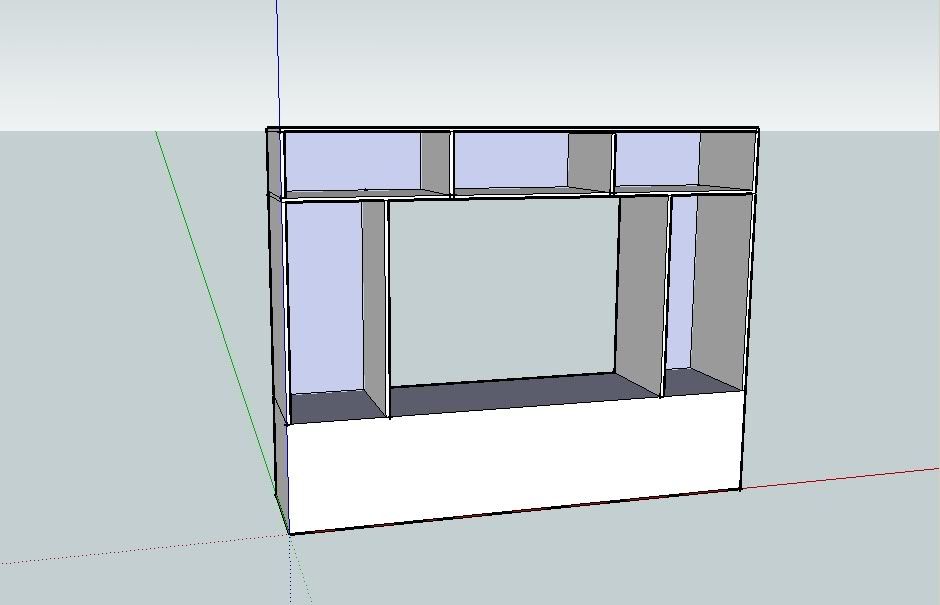 the plan is to replace the stand that my new tv is sitting on with something a little more sturdy, while adding some space for the amp, reciver, DVD players, all that jazz on one side. movies and games on the other, with pic's n such on top.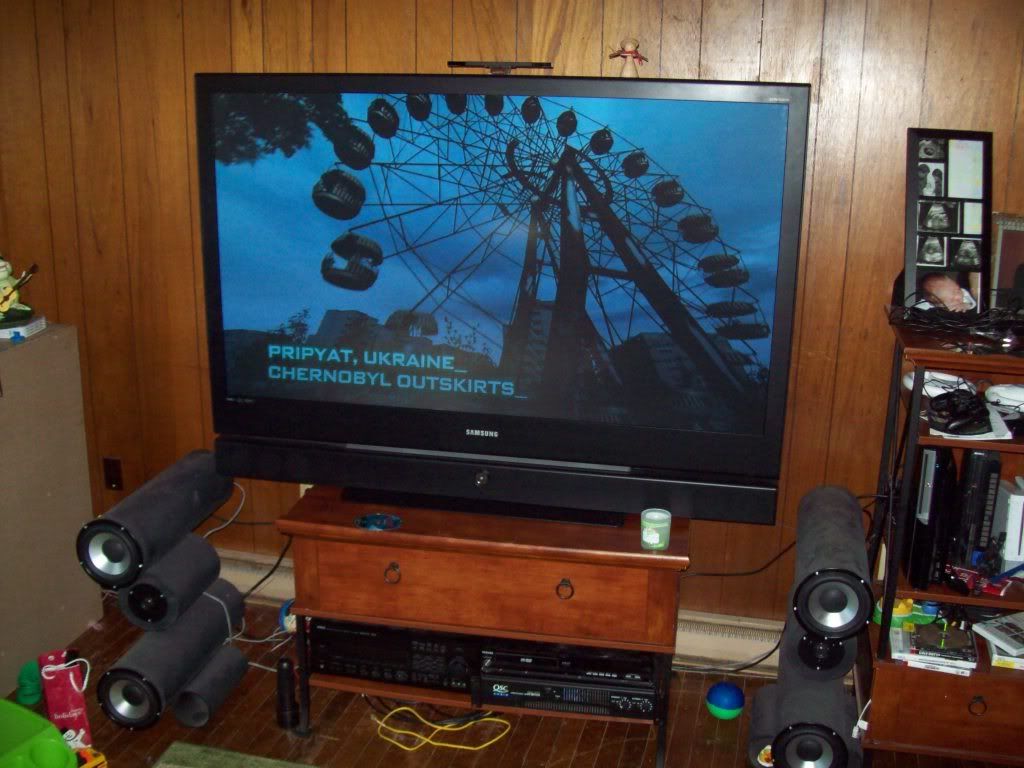 here you see the TV with the old stand. there should be about 1/2" gap between each side of the tv, and the wood.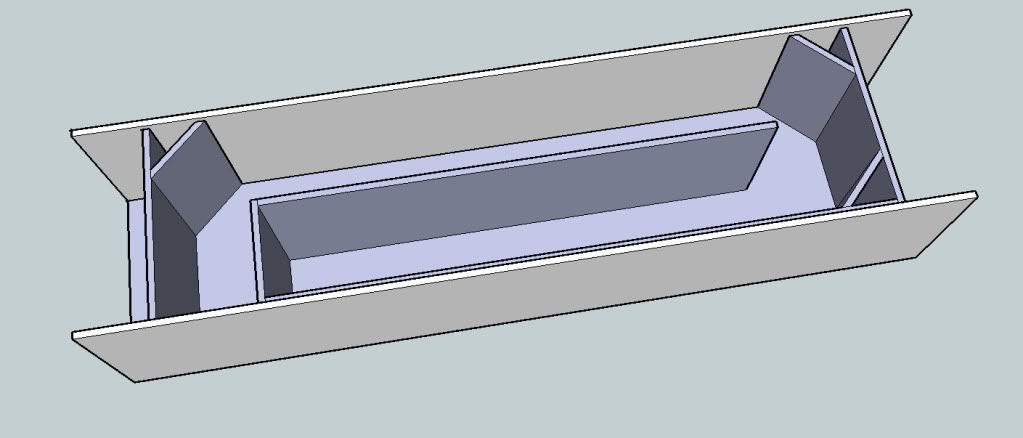 plans for what the base will look like on the inside.
Here is the base section allmost all the way though. i didn't have the camera for the first part. i noticed later that i had a boo boo on the side shelf. now i gotta figure out how to fix it.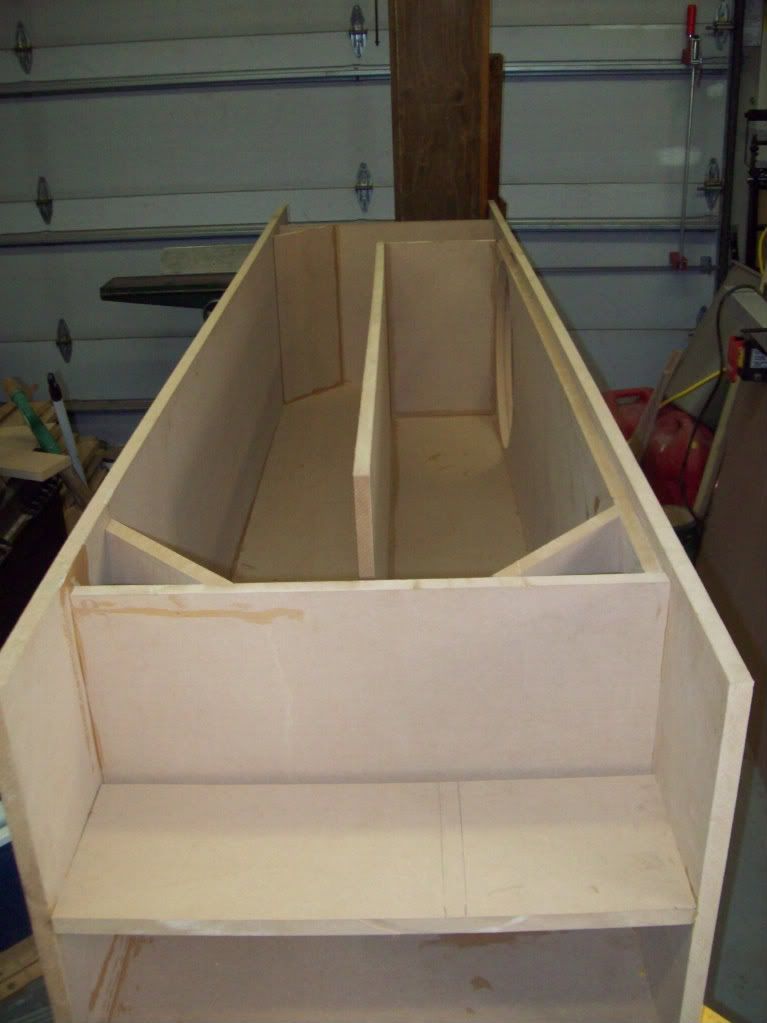 got legs?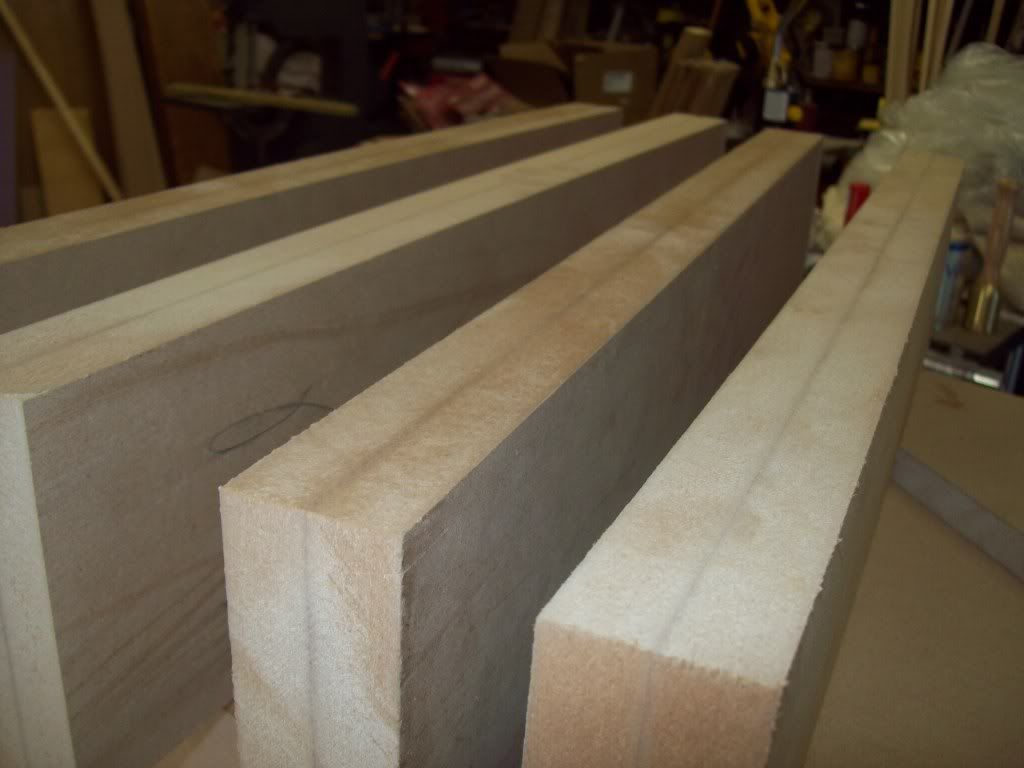 and almost done. just a few more odds and ends. gotta cut the port hole out, and the terminal on the back for the sub its self. trim the top down, as it was cut a little wide, then glue it on.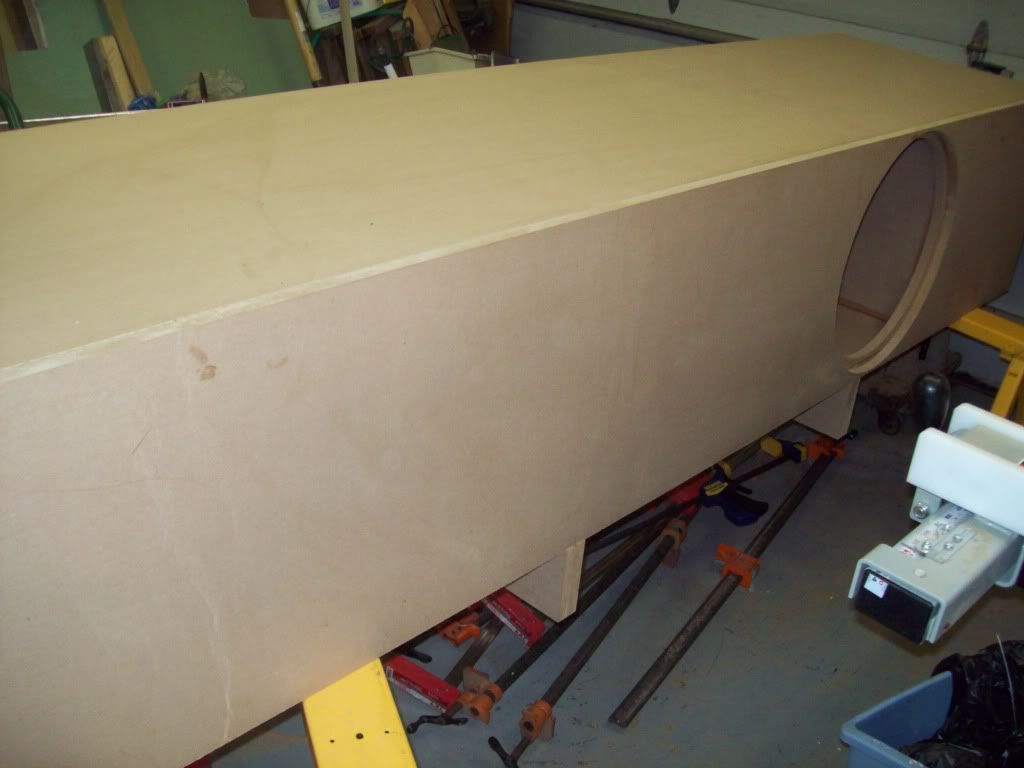 on a side note. while i was waiting for the battery in my drill to charge, i found one of my old subs from when i first got into the audio scene some time ago.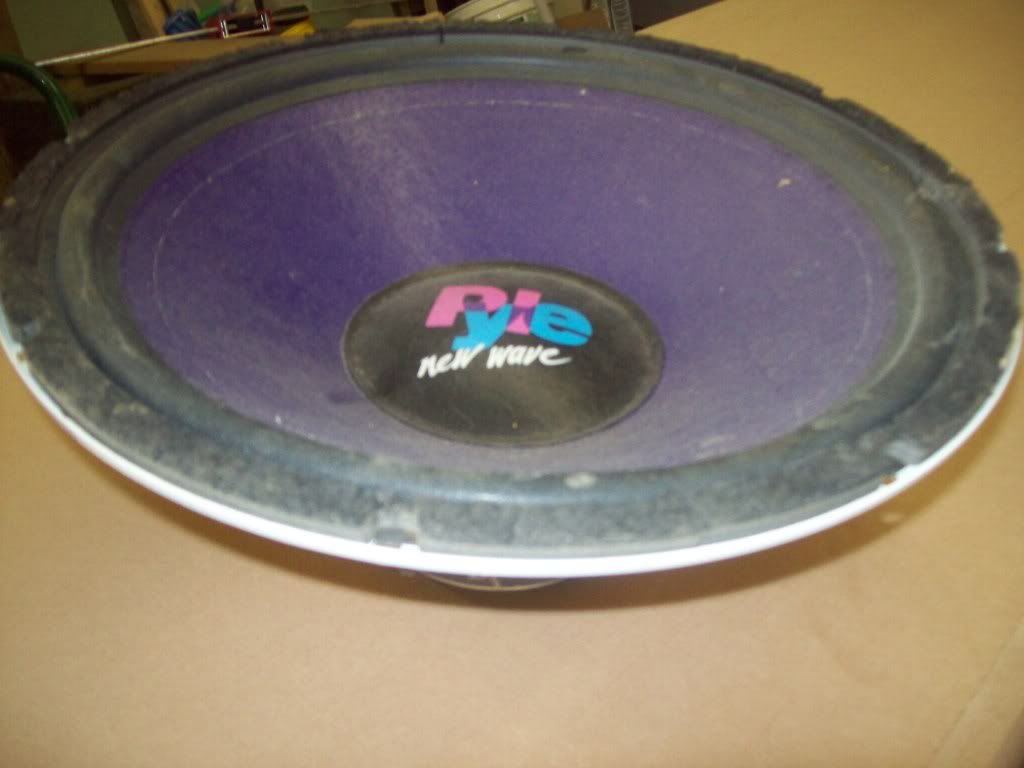 PURPLE BABY!