Parts:
12" Paper Cone w/ Widewroll surround (From Mike aka woofercooker)
8" Stiff spider w/ tied down leads (From David - Recieved yesterday)
8 Layer aluminum flatwind - quad .76 ohm voice coil (From Scott aka ssackett)
Fi style Dust cap (From Thomas aka Obrien202)
12" 4 spoke basket - Painted black with a slight flake & cleared (Received from Nick aka ls2poweredgoat)
Massive Audio DMX stage 2 motor (Bought from canyouhearmatt then traded with phatphil's for my TC-9 + I build his sub)
Goal is a daily sub, that has lowend and takes some nice power. I am hoping for and planing for 3k RMS.
Let me know what you think!
Pics (6-18-09):
Removed the softparts from my 15" - Saved the coil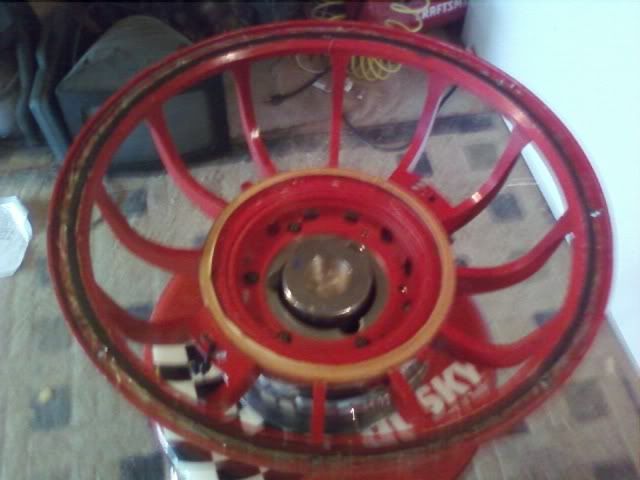 Bolted up the 12" basket
Side view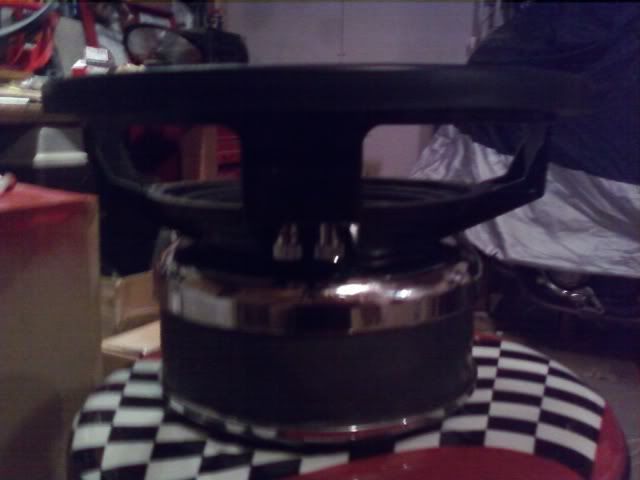 I removed the back cover and sprayed the back the same color as the basket. If you look closely you still see the massive but with a matalic black color. Also applied the decal.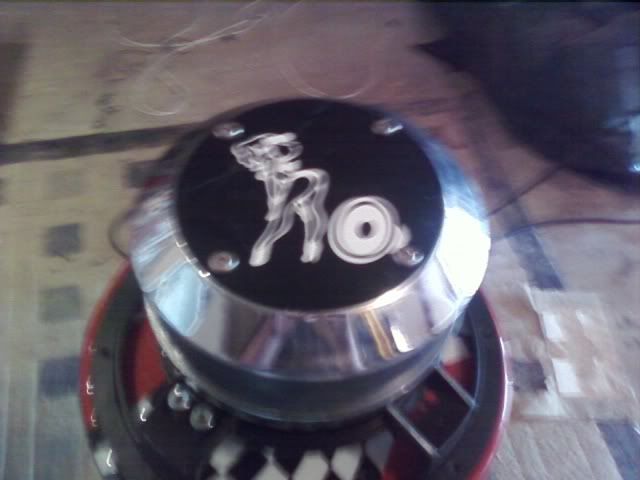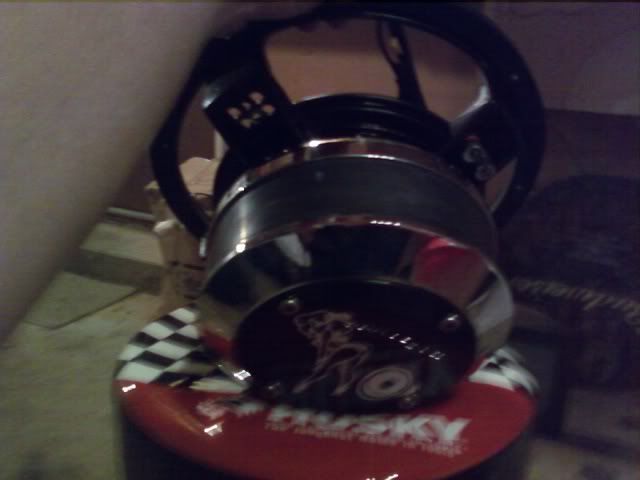 Mocked up the spider from dave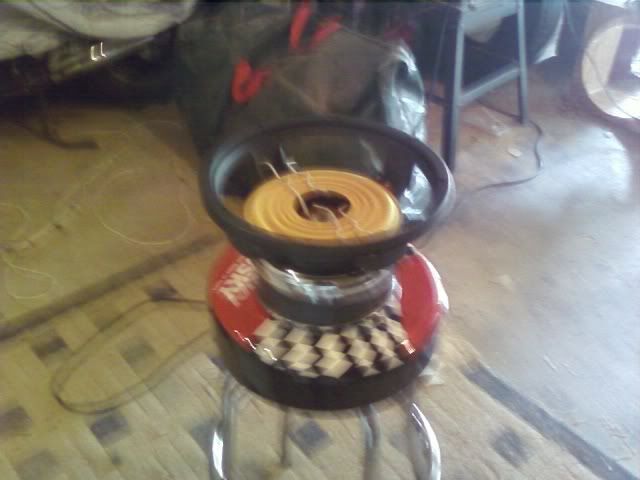 This may go on the next dustcap, sorry I have them backwards in this picture.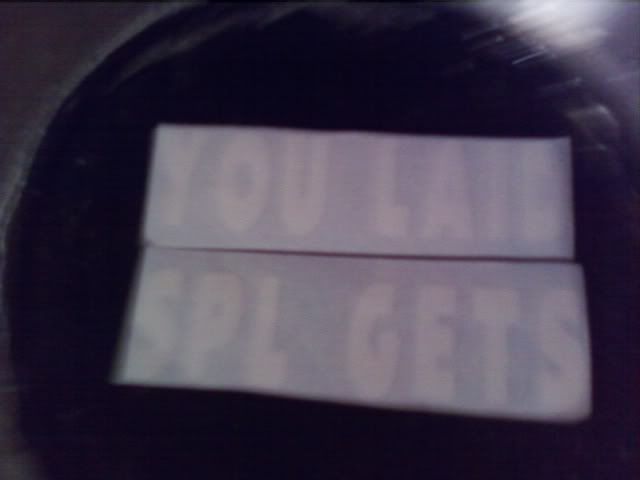 __________________
3rdshiftdiscretion.... Leader of Audio-K products!

To view links or images in signatures your post count must be 0 or greater. You currently have 0 posts.