Saw the thread that t1990le posted today (
Car Audio Classifieds
) and i obviously had to build one. Went out in the garage and rummaged up some crap and am actually pretty blown away with how good it sounds.
Equipment used:
JVC KD-S48 - got it brand new in a trade, im VERY impressed with it by the way
Massive Audio VX69's - Got sent to me on accident awhile back and have just been sitting
3 Genesis NP7-12T 12v batteries - don't know where these came from
Dr. Pepper cooler - my sister got it for free from her work
$0.00 was put into this, and took me roughly 2 hours to make. i will be doing more to it over the next couple of days and one of my friends already wants to buy it off of me haha.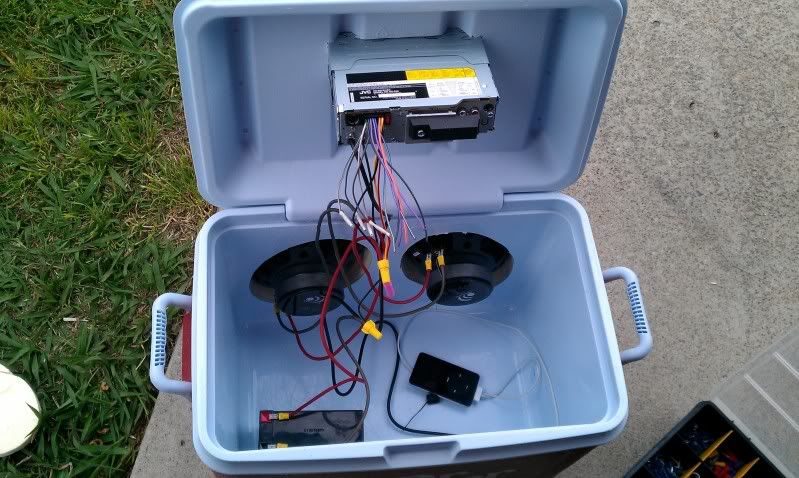 The video drags out a little bit, but its to show how loud and clear it sounds. on some songs the lid actually opens, so i might have to add some velcro.
Stereo Cooler - YouTube