Do to popular request, here's my son's christmas present build log. It'll be single duck pin / candle pin bowling lane, 42" wide by 16' long + 4' for a pin deck. everything will be done by hand, no machines. (but will have a ball return system of some kind)
for those of you that have no clue what duck pin or candle pin bowling is, here's a pic thanks to a buddy on one of the bowling forums.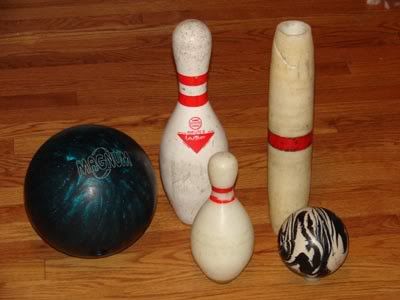 SO, shall we start?
here is the basic frame layed out. there will be two of these making up the lane bed it's self. (two sections 8' long) both of witch are made.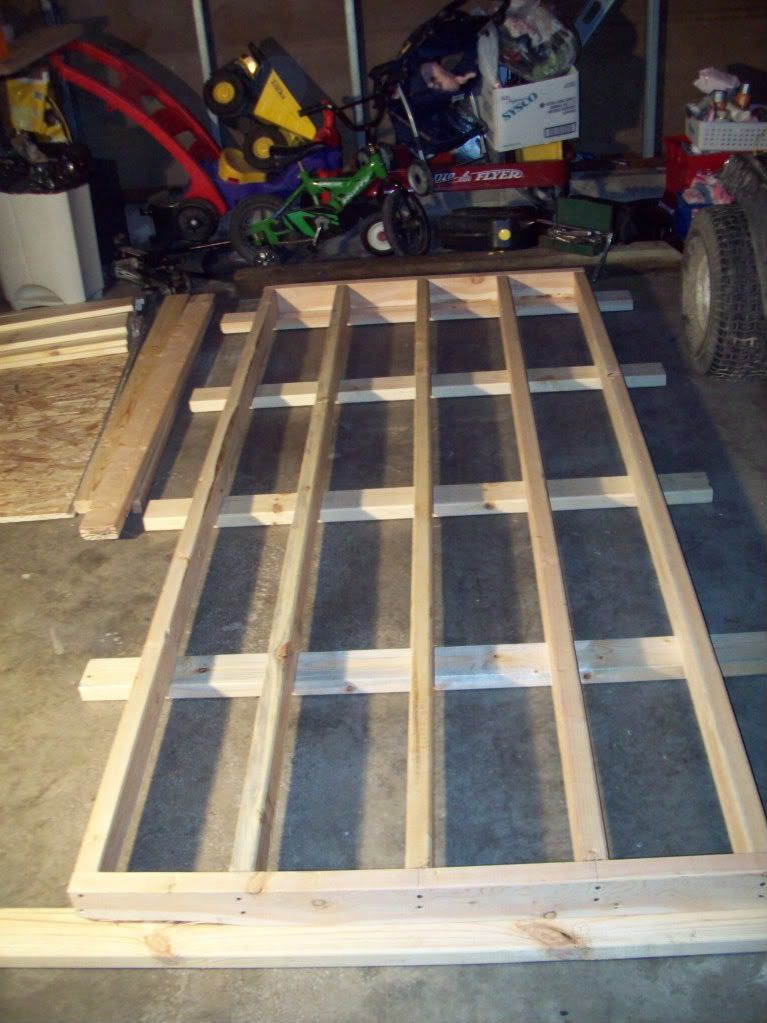 one section sitting upright with the bottom section of the frame / gutter supports on.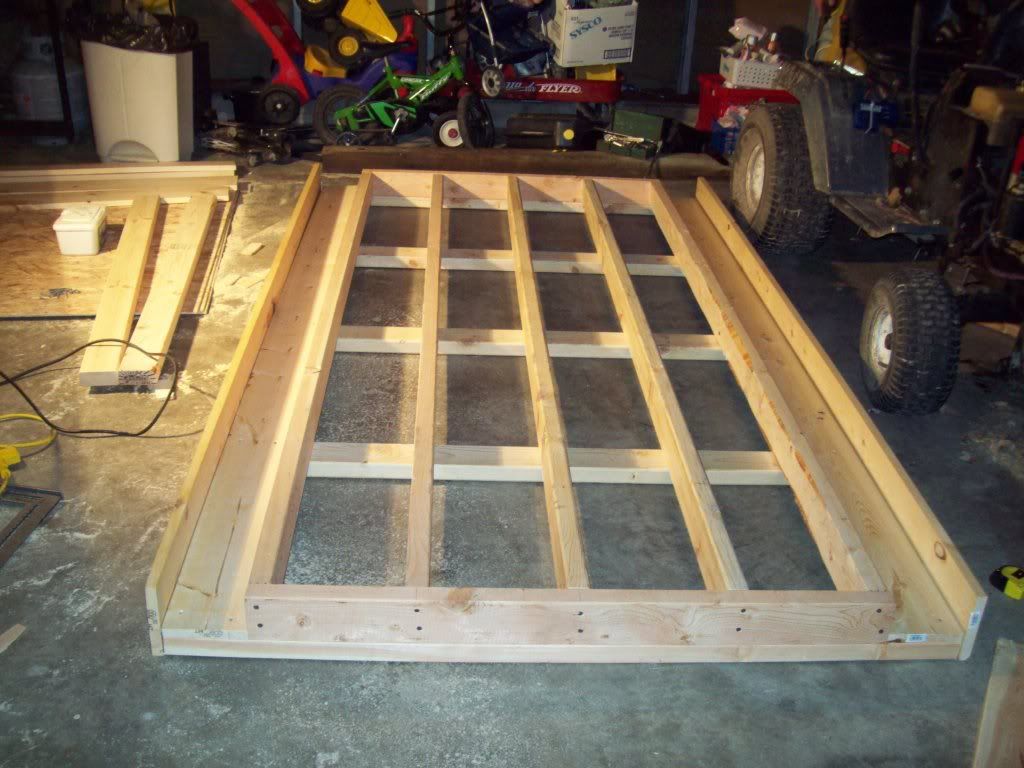 gutters coming along. the side's have not been installed yet since i left the drill bit i needed at home.
more will follow wensday, since i work all day today and tomarrow.