Got five drivers from a local on ca.com.
(2) Crossfire 15" subs=tinsel lead repair.
(2) Alpine 15" type R's=Surround Re glued down
(1)Fi SSD Recone
He was kind enough to buy me the glue
Already cleaned up the Surround Landing for the Type R's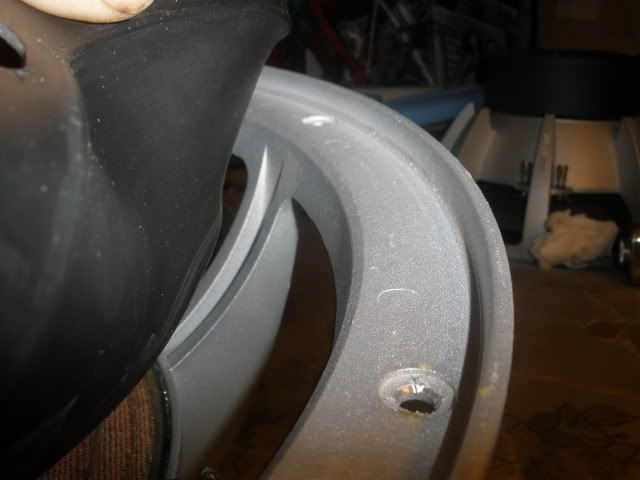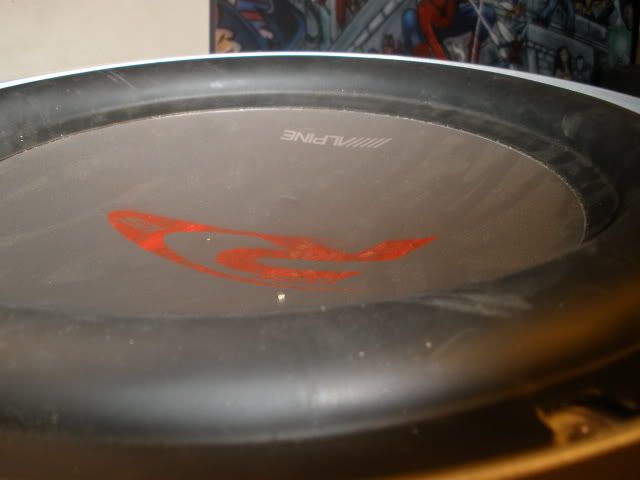 The Fi is now torn apart awaiting to be cleaned
Sexy coil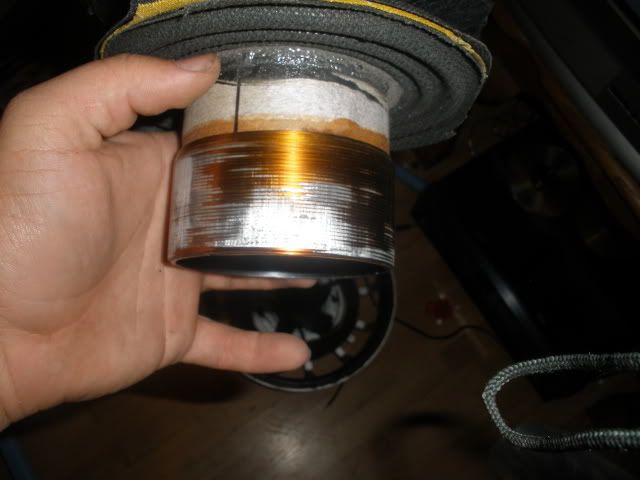 Saved the dustcap but cut myself in the process of saving it lol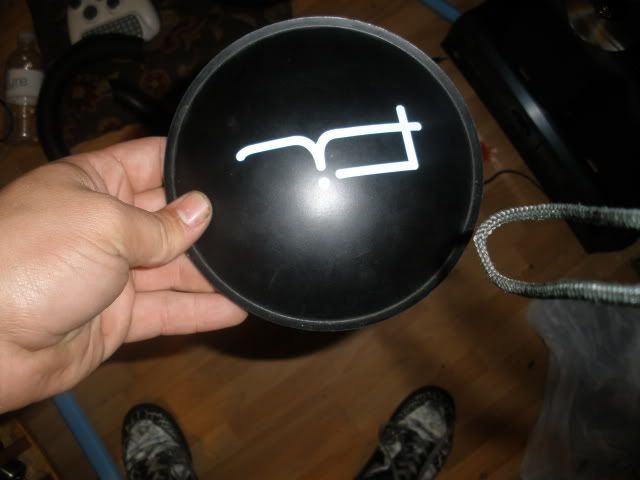 And the Crossfires will wait until I get some more time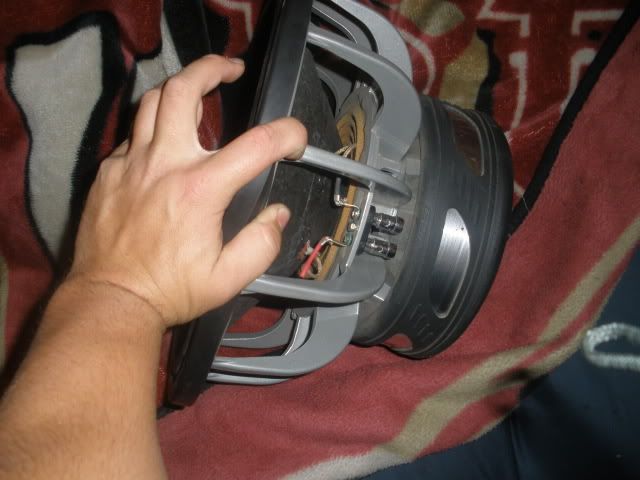 I would have the Type R's all glued up, but could not for the life of me get the top off the glue bottle lol. I will glue those tomorrow and clean up the ssd on Tuesday. Will also be repairing the Crossfires most likely tomorrow also.
And the glue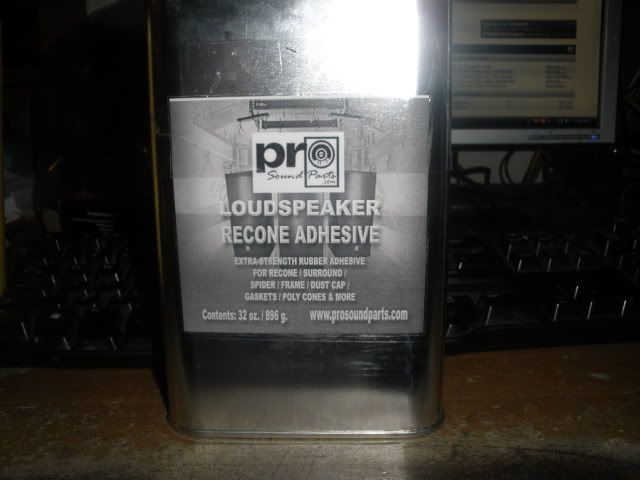 __________________
its not always about cone area people, dont forget to determine the displacement of comparing multiple sub setups.
sd x xmax=total displacement