This is ment to show progress and is also ment to show some one who has never torn down a sub what it looks like. I consider it a build log, plus some information that can help others.
******** THE TEAR DOWN ********
Well Here she starts fresh from CoreyJ. 12" T3 Audio TSS:
You start with cutting the surround off. I found on the TSS it was easier to cut it all the way off because of the metal cone. On paper cones I fold them back.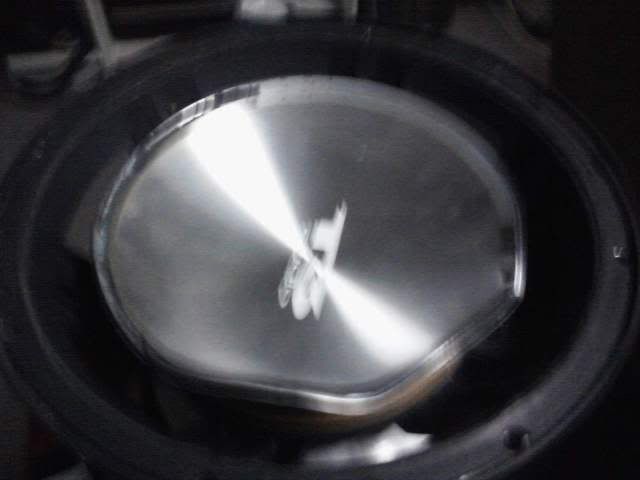 The TSS attaches to the former buy something I would call a "half cone". Its basically like the bottom half of a cone that is glued to the metal cone.
T3 used a dual spider set up, spaced about .5" apart. After you cut through the first spider you can move it back to show the tinsel leads and the second spider.
This is what happens to a sub that is the victum of a blowing amp.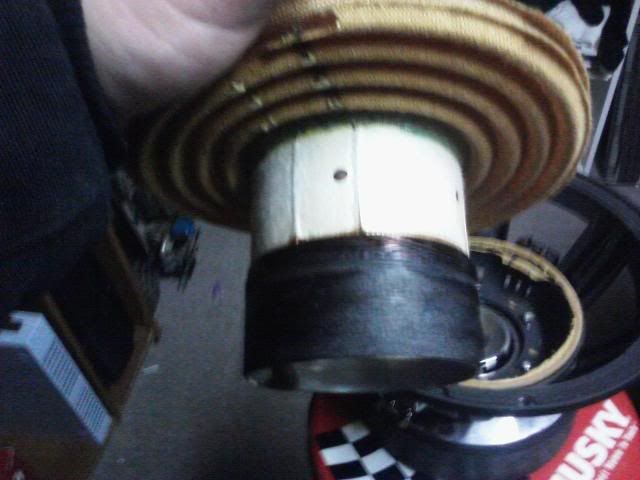 Next, if needed you remove the basket. Some people way not need to, but I usually always do especially when cleaning the basket to avoid getting the gap dirty. A few taps on the basket will get the glue to release.
******** THE REBUILD ********
I am rebuilding this into a 10" (muhahaha). This is not the basket I will be using as it has a 7" spider. I will be using a 12 spoke 10" basket. This was simply used as an example.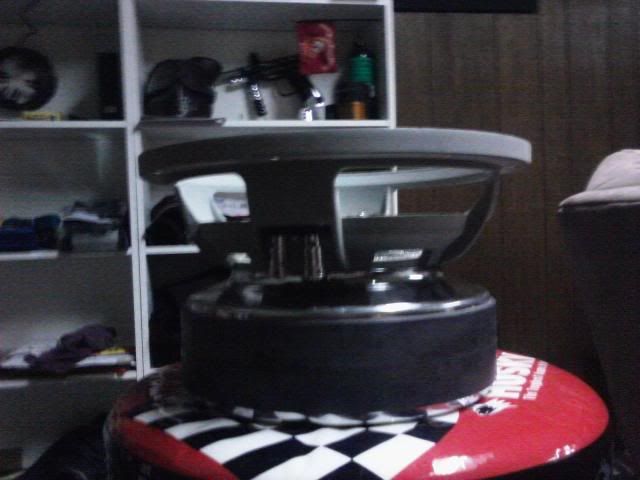 For a little fun.... 8" TSS
As it stands, PSI decal to show off where the recone will be from.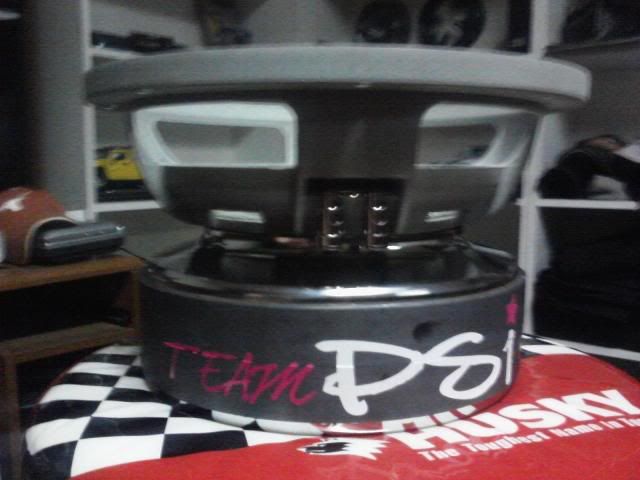 More to come as parts come in. Stay tuned.