Alrighty this is a small build log but what the heck
Cruiser: Huffy made in 1999. Picked up off craigslist for $50 missing a pedal.
Paint: Primer-$6, Base Cote #1 - $8, Base Cote #2 - $8, Clear Cote - $5
Color scheme: Flat Camo Green with flat Black accents. Flat Black rims with white wall tires.
Note: there is going to be an addition to this bike that i want to keep a secret untill i receive the box from canada :0
What i started with. wasnt bad but so generic!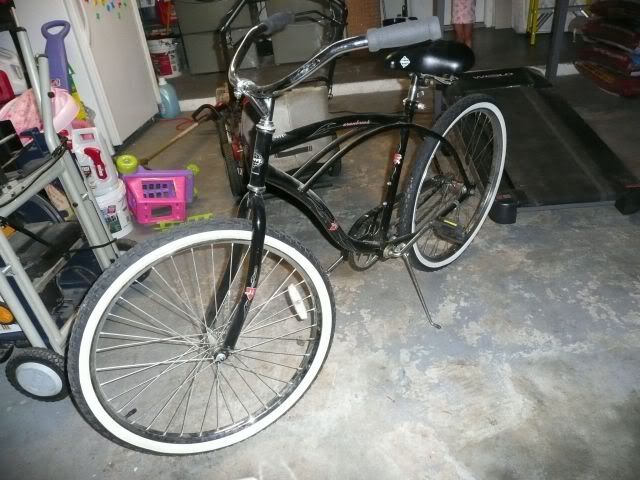 sanded.... god that took quite a bit of time by hand lol
no pics of bare frame. pic of primer: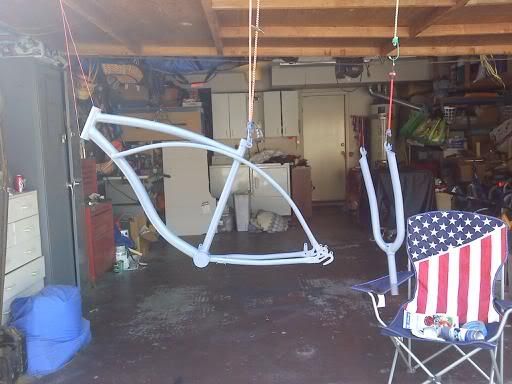 missing many pics for some reason they didnt save but meh oh well. painted the handle bars, rims, and sprocket flat black
DRUM ROLL PLEASE! LOOKN ALL SEXY!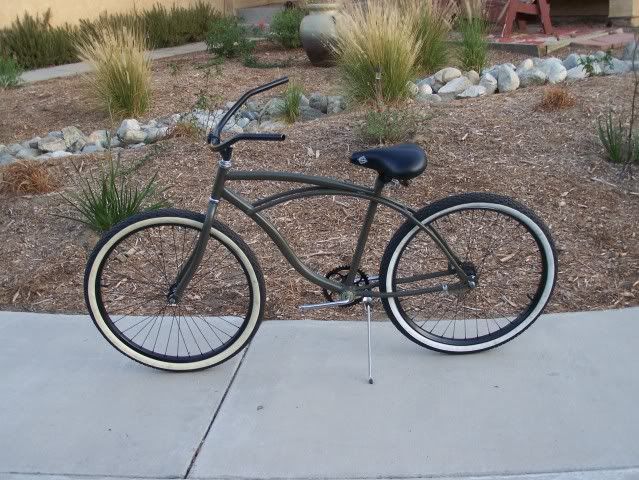 clear cote on everything and cured. the seat is def. going to be replaced with something with dark brown leather. know a shop near my house that has a few.
stay tuned!
__________________
SHABAM