i got a few things done...
i pulled the cab off and put the engine/trans back in for like the 10th time....
threw the front clip back on just to get it out of the way..
im going to finish welding up the bottom of the floorboard today. i may weld up some of the holes in the firewall to if i have daylight left.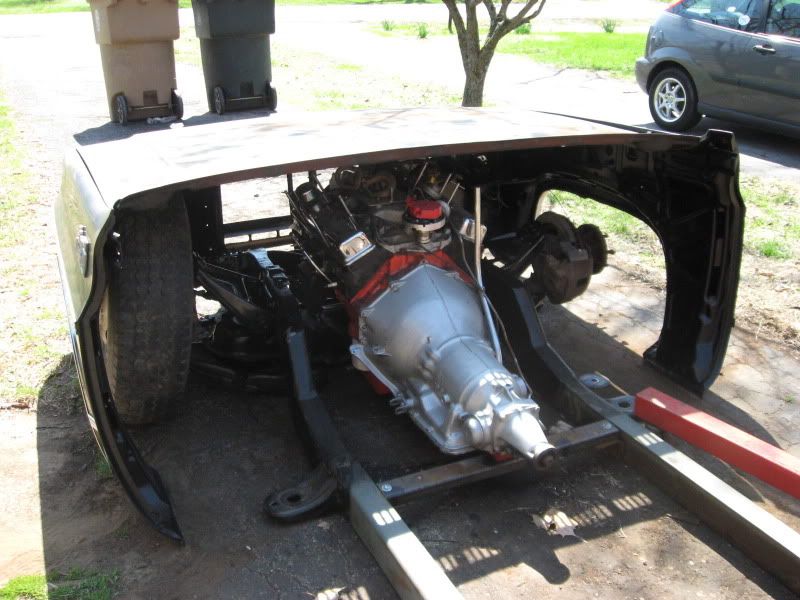 this is the 3.42 gear set for the dana70hd i picked up on ebay.....someday i will get over 50 miles an hour...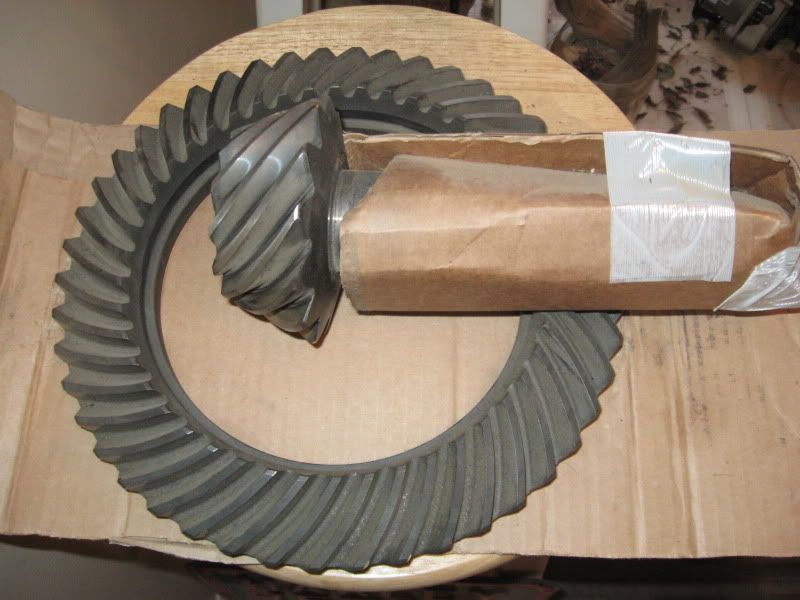 my c-notch is going to be very tall. z'ing the frame 4 3/4 inches up, and cutting 4 inches off the bottom of the frame to do the body drop has caused this...
this was the 1st cardboard mockup. the final design will not be as wide. and i will add some angle to the front tube . the rear tube will stay where it is at in the pic. im going to try to make it as small as i can .
im using some beefy 5x3 .25inch tube to build it.
the notch is going to be a monster.! 19 inches tall :crazy: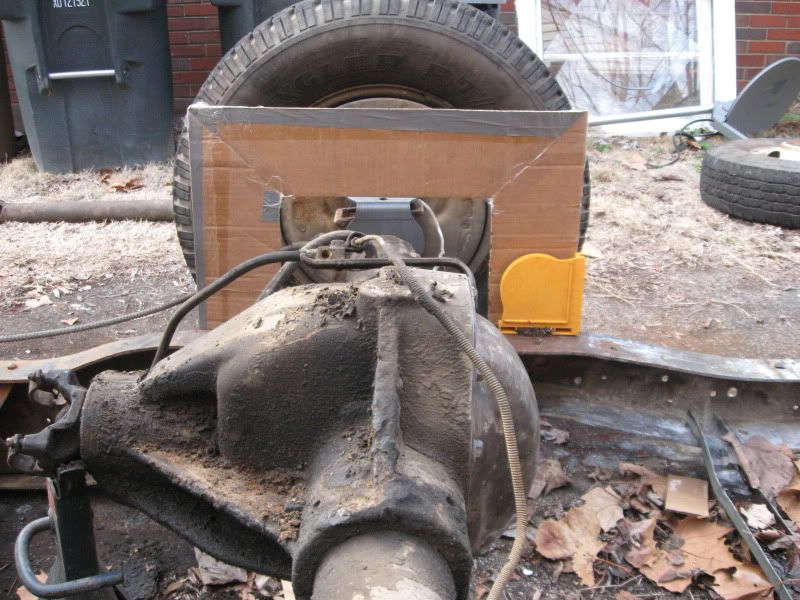 i got my end links welded up on my 2x3 .25inch tube . i still need to clean them up and spray a coat of paint on them.
the links were bought from sucidedoors.com . i got 4 of them. 2 for the link bars. 2 for the panhard bar...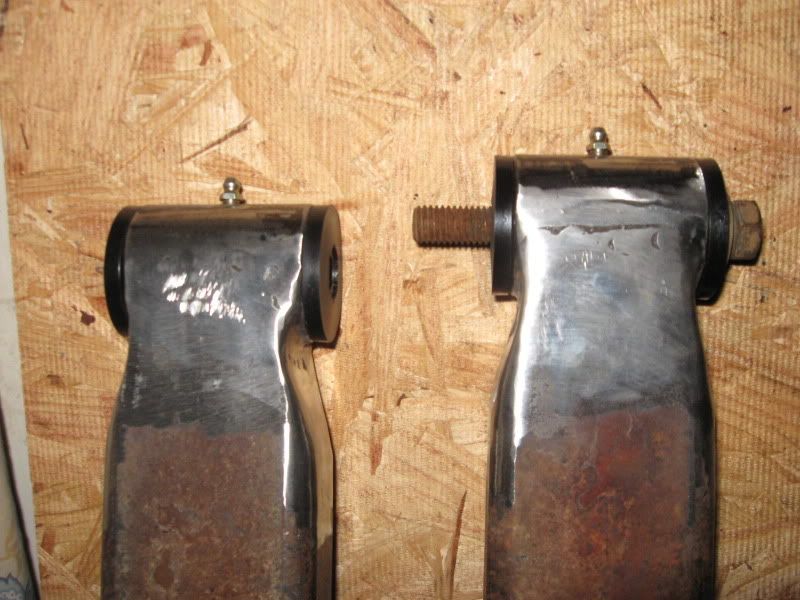 i am using 2 paddle valves to get air to the bags for now. one for the front. one for the back..( i will end up buying another to separate the bags from each other ) this is a very cheap way to control air without having expensive electric valves... do they work? i have no idea. we will see..lol
brand new 4 inch U-bolts. 3 inch wide spring perches to attach the 2x3 link bars to the rear end...
a pic of my re7 front bags, 2500#rear bags, rear airbag mounts(top/bottom), panhard bar end links. and my 1/2 stainless steel leader hose for my edc...
these are my industrial exhaust mounts....lol
i also bought 2 10 ft sections of 3 inch exhaust tubing.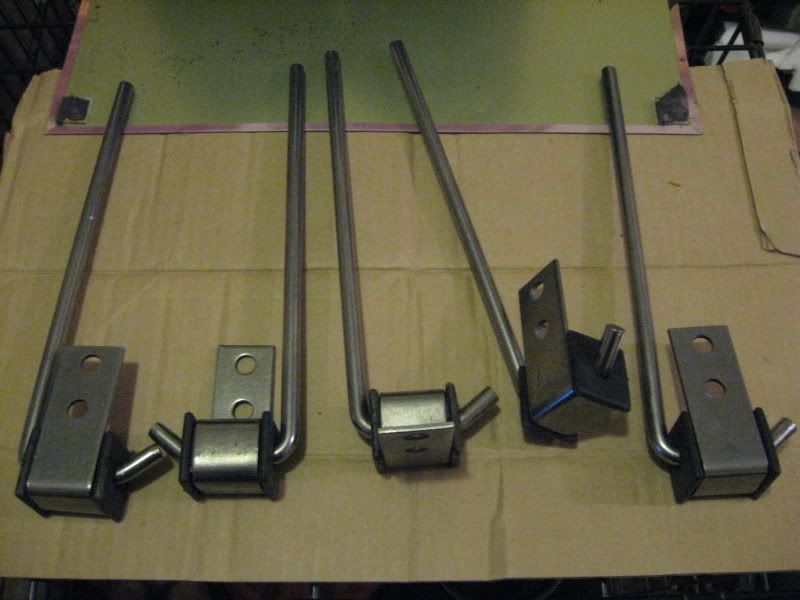 DAMIT this truck is taking all my money!i shaved the firewall today..
ive got a few small screw holes to fill. but the major holes are shaved..
a good coat of filler and it will be smoothed out...
this is my trusty harbor freight 220v mig welder. its a cheapo, but it has got the job done so far without any problems. i think i paid 200 bucks for it refurbished..
i don't have a bottle. i'm using flux core wire. it seems to work very well for sheet metal..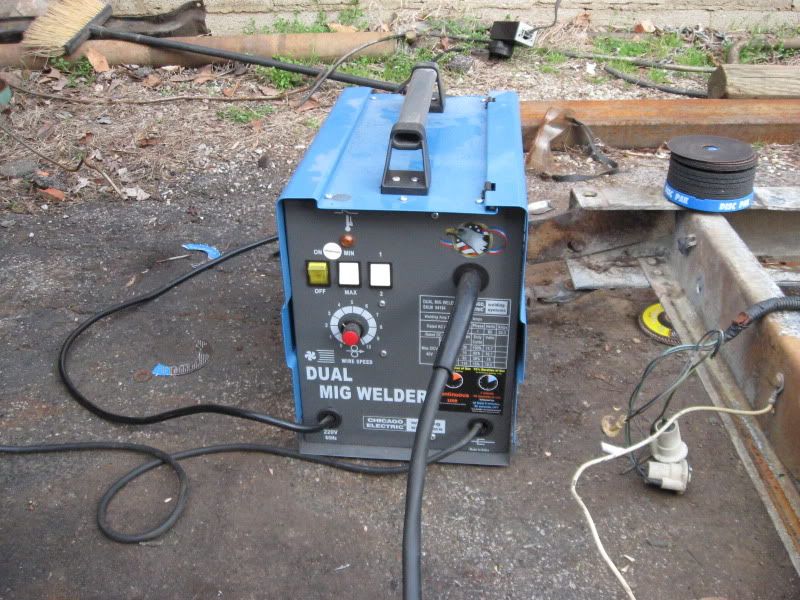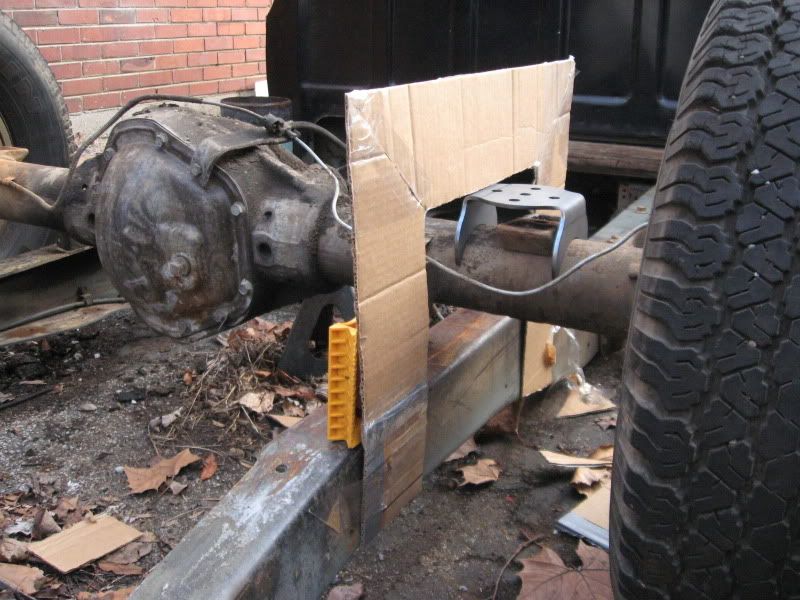 __________________

To view links or images in signatures your post count must be 0 or greater. You currently have 0 posts.