Yep. Derp focus build time. After bumpin with two 1508s for maybe half a year, I wanted more. So i traded them and the amp for two DD3515's. I bounced around a few ideas in my head and wound up saying **** it. The back seats will be taken out to make room for a relatively large box. Now, I am on a bit of a limited budget, so the amp has yet to be decided. I want roughly 3k rms or so. maybe a bit lower. I will probably end up with an AP3k or a powerbass something or other.
I talked to Rival904 about it (i knew him from different forums) and he designed this box. (plus a 45 in the center) 4 cubes per chamber tuned to 33hz.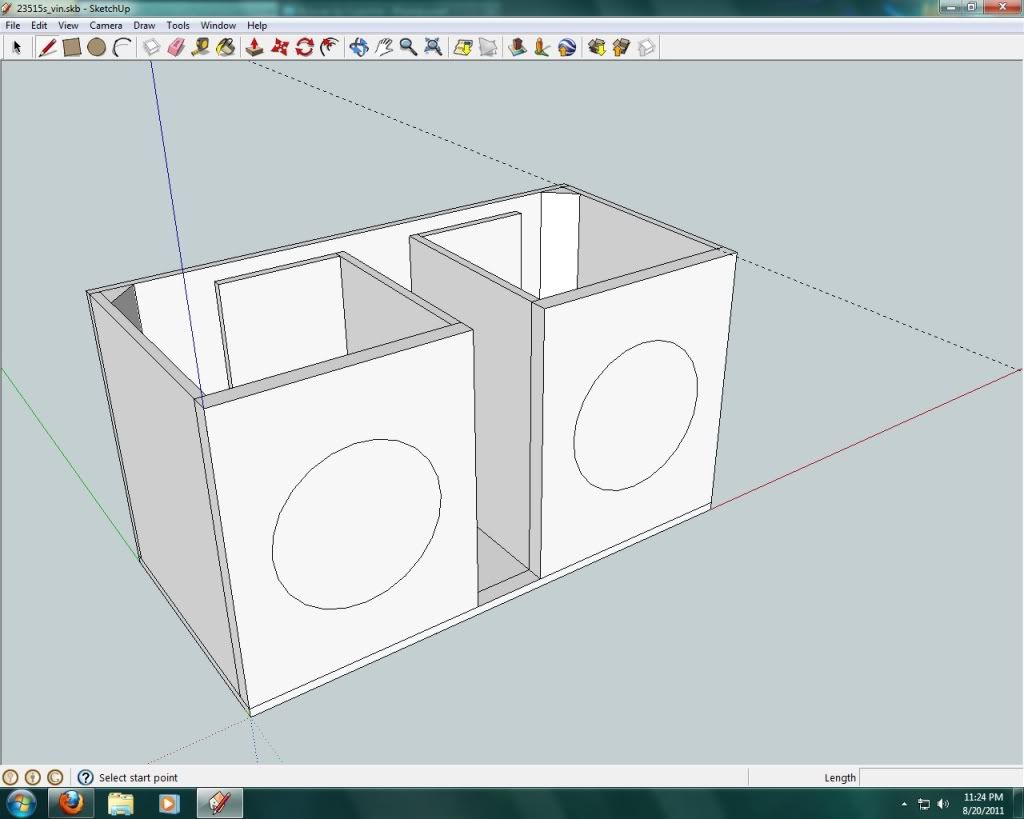 So i got to work.
DA WOOD(and a lot of it...)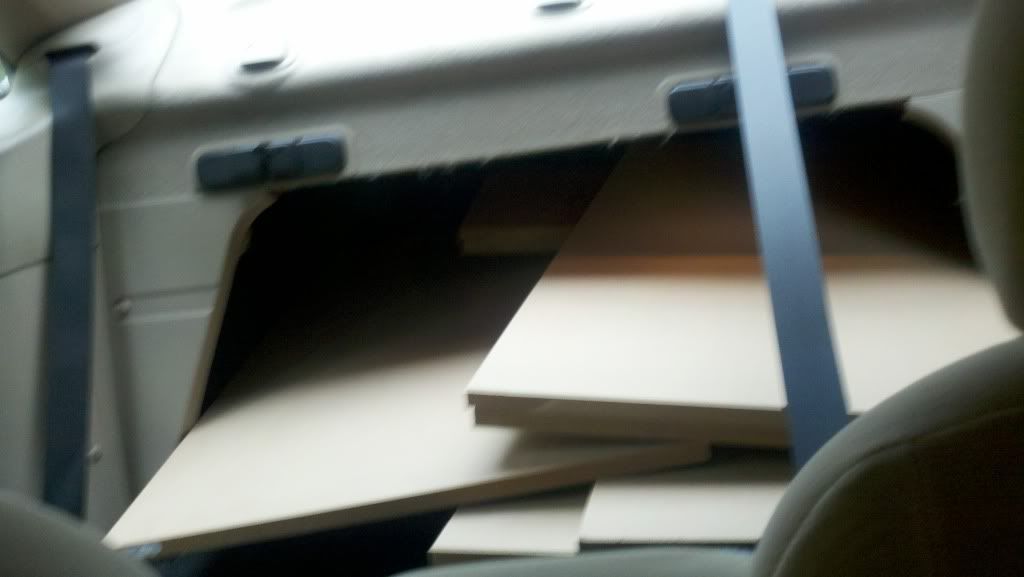 DAT DOUBLE BAFFLE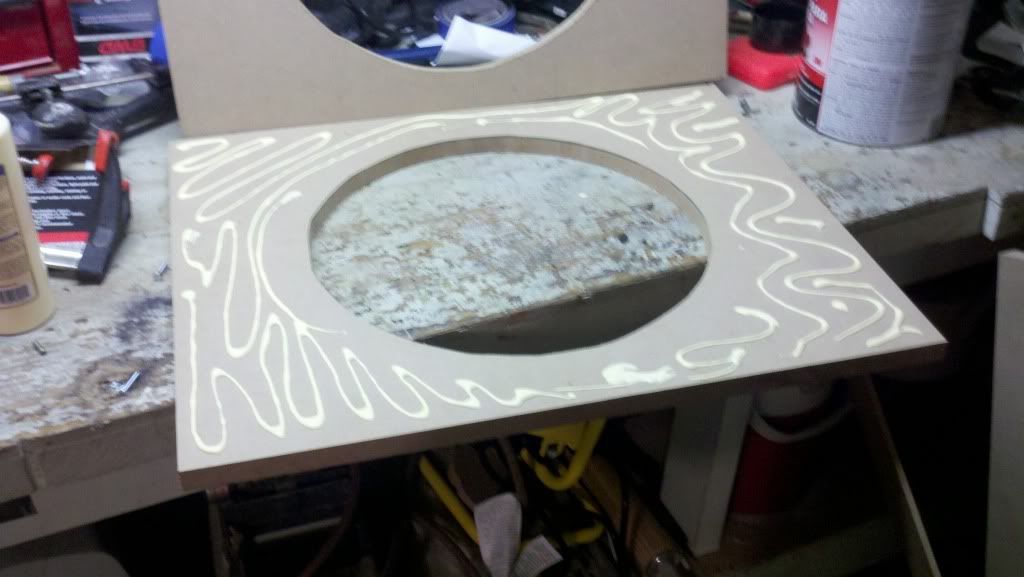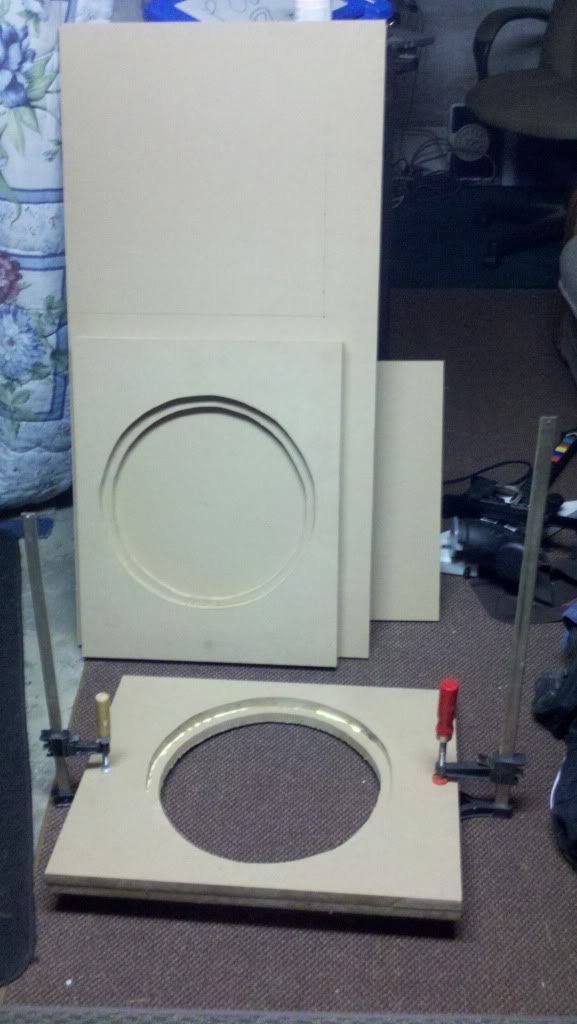 And assembly began today after a trip to get a bit for my router.
Mach up: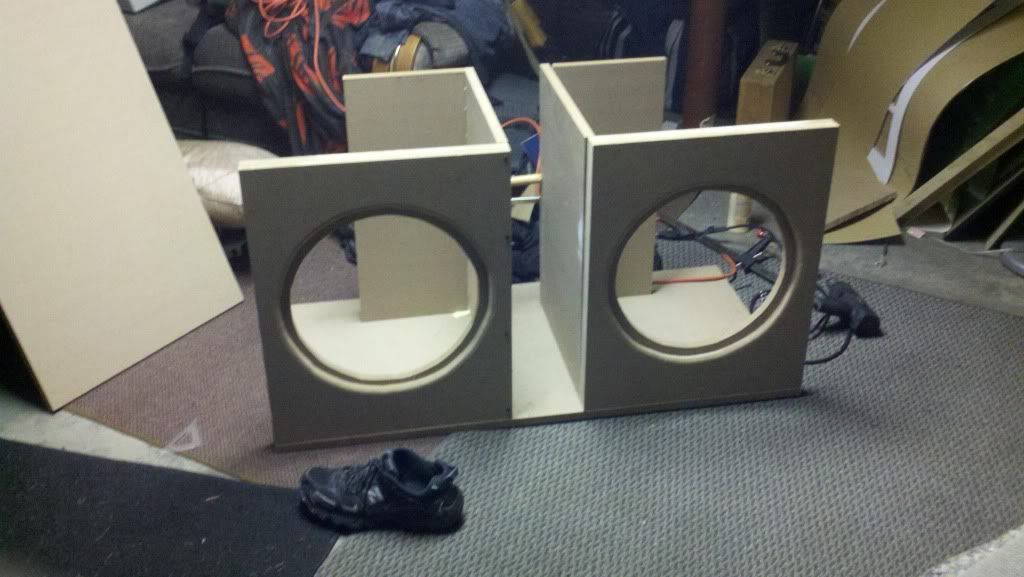 and
Some Gluing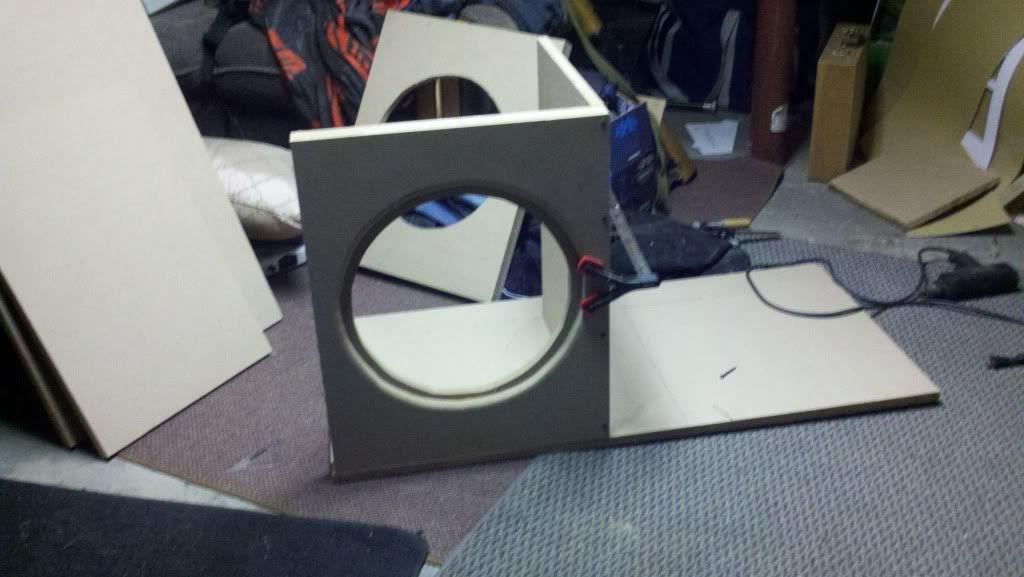 That is maybe a step back from where i am currently. Both sides are nearly done. The seats will most likely come out tomorrow or monday.
If anyone has any ideas on how to mount it into the car to keep it from sliding, I am all ears. It will not go in until that is figured out.