1. Product:
My 04 dodge srt4, listed this once but i took it down
2. Specs:
04 neon srt4, 143k miles, 2.4L turbocharged
3. Description/Condition:
Car runs great, motor was swapped by the PO who's a good friend of mine just before i bought it ( was swapped around 90k when the orig motor spun a rod, and the swap had roughly 30k miles out of a salvaged srt.. So the motor is approx. 80k! Which isnt too bad at all,
bad on the car
It was slightly sideswiped, so it needs a passenger front door (or needs popped out n fixed)
Needs pass. Fender but I've got one primered ready for paint
Rear pass door needs a little work near the front door
It needs a clutch, its driveable but under boost slips
needs a hood, or needs it fixed (flew up and smashed windshield)
That's about it other than the rims clear coat is peeling on the chrome lips
The GOOD
stock turbo is nearly new under.2k miles rebuilt
Have stock fmic on but ive got a huge CX FMIC that just needs mounted
Stage 2 kit with s2 pcm and tune, 700(ish) injectors, 03 fuel rail
K&N FIPX CAI
Short throw mopar shifter
Mopar 3D depot tails (also have stockers.to go with)
MPX dual catless exhaust with 3" DP (also believe it has an extra o2 bung.for wideband)
Prosport 30/30 boost gauge
17" motegis wrapped in BRAND NEW Falken FK452 87Y speed tires (good to 186mph)
Wally 255 brand new ready to drop in (haven't bought rewire yet but i will)
Front adjustable strut tower bar ready to mount
Kicker Cvr 12"s in a sealed box on a zx400.1
rockford T1 6.5's and 6x9's
Trunk is full Rockford dead skinned
Pioneer cd/usb deck
I know theres more I'll list later
The car OVERALL is in good shape with minor dings and whatnot
Just has typical flaws for a 8yo car and some more damage that's EASILY fixable
I dont need to sell so please dont lowball
Just wanting to get back into audio in a more audio friendly car
4. Price:
:
$5k cash or $6k in trade (trades could be a car already loaded with something audio wise or not installed but ready to go) just lmk what you have
Prefer a hatch!
Not really interested in trucks or SUV's but i may consider jeeps or blazers or smaller trucks
Trying to still conserve gas
Please text me if your interested or have an offer
I'm not on here a whole lot at the.moment!
231 468 8669
5. Pictures:
lil closeup of the damage...not too bad looking even at a distance..just dented
[IMG]http://i260.photobucket.com/albums/ii20/
Unbound592/527279_10150819356567289_396671392_n.jpg[/IMG]
tails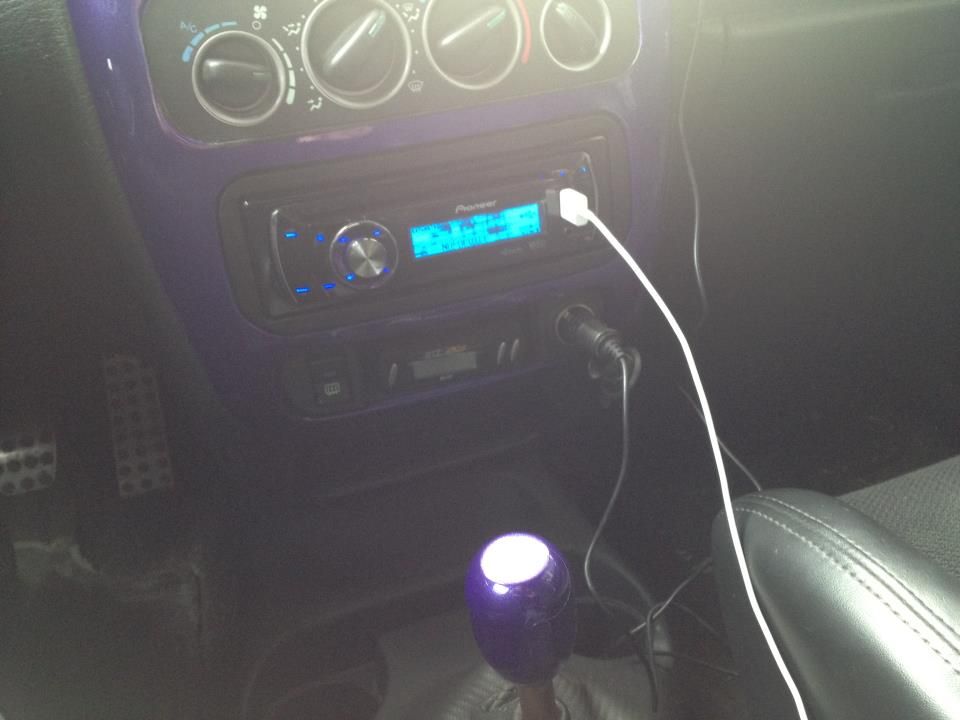 Fmic to go with
Before the damage (drivers side is still good currently)
Dead skin trunk, (no dc 18 to go with lol)
Wall-E
White with your lights off, green with them.on for easier night driving
** DO NOT DELETE ANYTHING BELOW THIS LINE OR THREAD WILL BE DELETED **
-----------------------------------------------

This message is automatically inserted in all classified threads.

Please be advised, all buyers and sellers should satisfy themselves that the other party is genuine by providing the following via PM to each other after negotiations are complete and prior to dispatching goods and making payment:

1) Telephone number. Call the number back at a unspecified time and make sure that it is the person's correct phone number.

2) Name and address including postal code

3) Valid e-mail address. Send an e-mail requesting a response to information about the deal being made.


DO NOT proceed with a deal until you are completely satisfied with all details being correct. It's in your best interest to check out these details yourself.

If transaction was completed on CACO, please use iTrader to record feedback.

Potential buyers should check iTrader feedback also before continuing transaction.