1. Product:
Panasonic 60" Rear Projection LCD
2. Specs:
DISPLAY (Show Metric Units)
Screen Size 60" Diagonal
Resolution 1280x720
Light Engine LCD
Pixel Pitch **
Aspect Ratio 16:9
Contrast Ratio **
Brightness 300 cd/m2
Displayable Colors **
Viewing Angle **
Display Life **
Response Time **
Screen Filter Anti-Glare
COMPATIBILITY
Color System NTSC, ATSC
Formats 480p, 720p, 1080i
INPUTS
S-Video (2 sets) 4-pin DIN Back
RGB 15-Pin Dsub Back
Tuner (2 sets) Co-ax Back
HDMI HDMI Back
CableCard Back
Component (HDTV) (2 sets) 3 RCAs Back
Component (HDTV) 3 RCAs Back
S-Video 4-pin DIN Front
RGB 15-Pin Dsub Front
GENERAL
Bezel Color Silver
Power Supply 120V - 120V
Power Consumption 240 Watts
Standby Power 20.0 Watts
Dimensions (W x H x D)
(without stand or speakers) 64.4" x 41.3" x 18.1"
Weight 103.0 lbs.
FCC Class FCC Class B, Home Use
Warranty 1 year
MSRP $3,699
Production Status Out of Production
Last Ship Date May 2006
ADDITIONAL FEATURES
3D Picture Support **
3:2 Pull Down Yes
V-Chip Yes
Closed Captioning Yes
Picture-In-Picture Yes
Panasonic's Description
Shown with optional stand.
More Than Just a TV—Web Browsing and PC Gaming
The PC inputs on our LCD projection TVs make them ideal for use as large multimedia monitors. Connect a PC and experience web surfing, gaming, and even DVD playback using a large, crisp, high-resolution display.
View Digital Programming Without A Cable Box
Panasonic LCD projection HDTVs with CableCARD slots can accept a small card that allows you to receive standard definition and high definition digital broadcasts—no bulky set-top cable box. Contact your cable company to find out if they offer this service in your area.
Receive Over-The-Air HDTV Broadcasts
Sports, movies, and original network programming are all available in high definition from many local broadcasters. Receive and view local over-the-air broadcasts on this TV in stunning HDTV clarity using the built-in HDTV tuner1. If your cable company passes through HDTV broadcasts from local broadcasters, you can decode and tune those as well.
A Single Cable Carries High-Quality Digital Audio and Video If you have even a moderately complicated home theater setup, you probably have a pile of tangled cables on the floor behind it. Imagine replacing all those cables with a single cable that carries both digital video and audio at the same time. With the new HDMI standard, that's exactly what you get. The HDMI connector on this TV accepts high-quality digital video and audio via the same thin cable, allowing you to run one cable from the source to the TV.
Share Digital Photos On the Big Screen with Photo Viewer
The best images you can ever view on a Panasonic LCD projection TV don't have anything to do with HDTV. Share your JPEG photos taken with a Lumix® digital camera on a Panasonic LCD projection TV using the built-in SD card slot. Simply insert the SD card, which is about the size of a postage stamp, into the SD slot on the TV and enjoy a photo slideshow.
3. Description/Condition:
Used but in good working condition. Includes TV, Stand, Remote and possibly the manual if I can find it, if not I can link you to the manual in PDF.
4. Price:
:
$500 OBO, local pick up only.
Located in Upstate NY off exit 18 or 19 on the Northway
5. Pictures: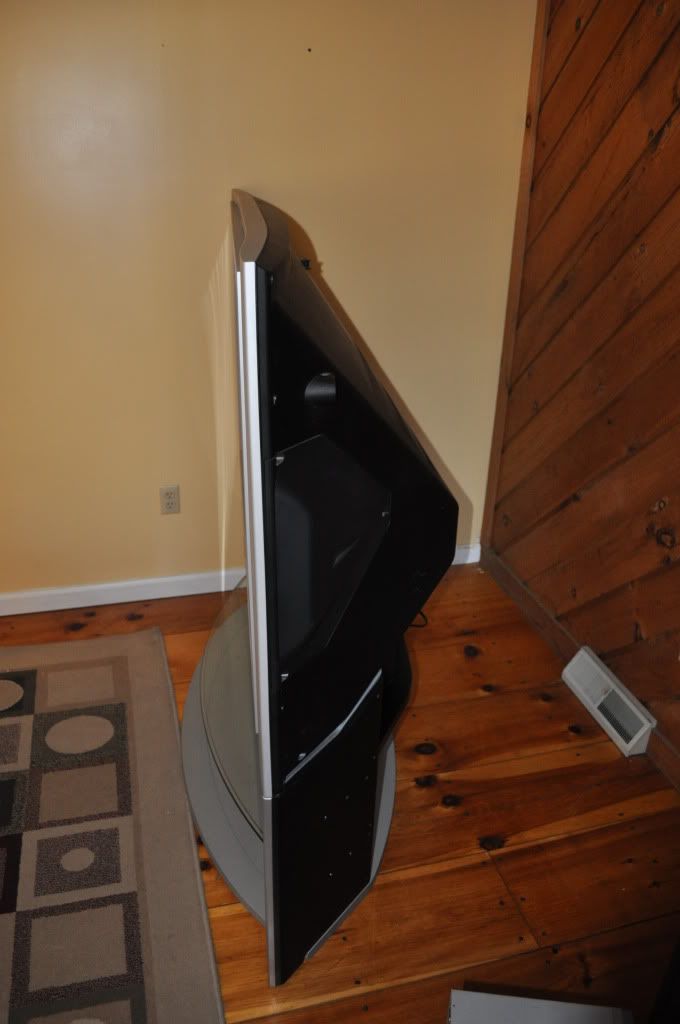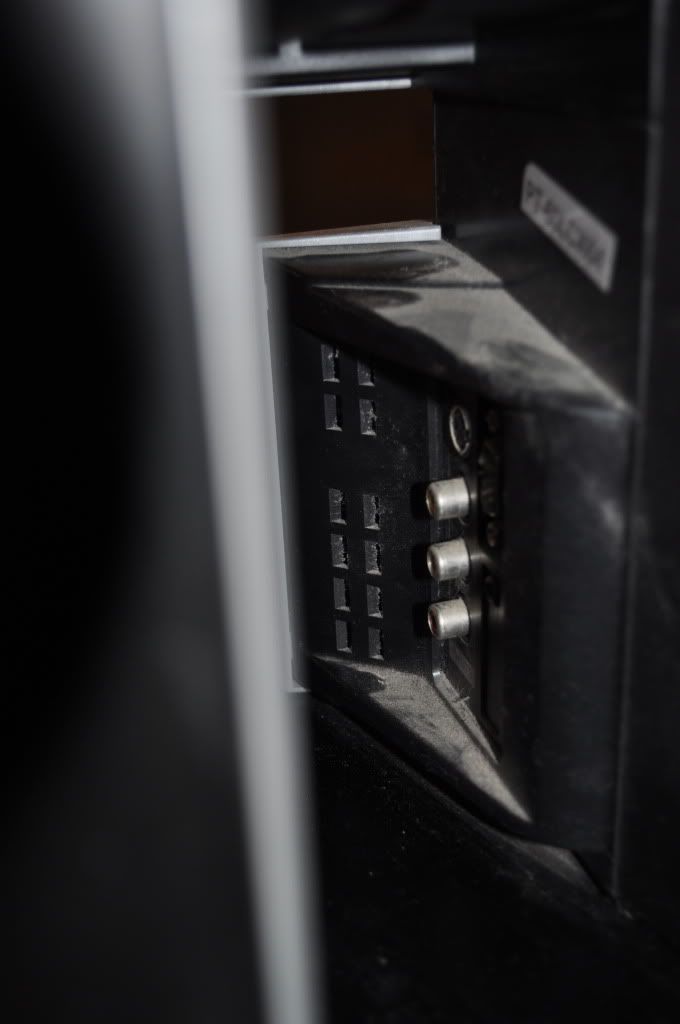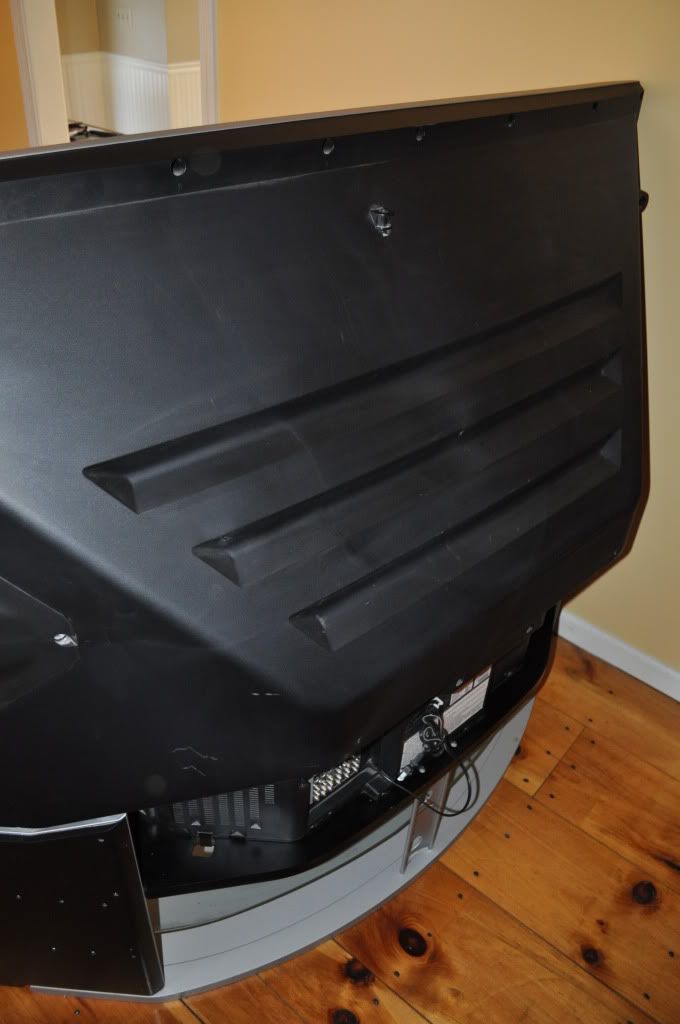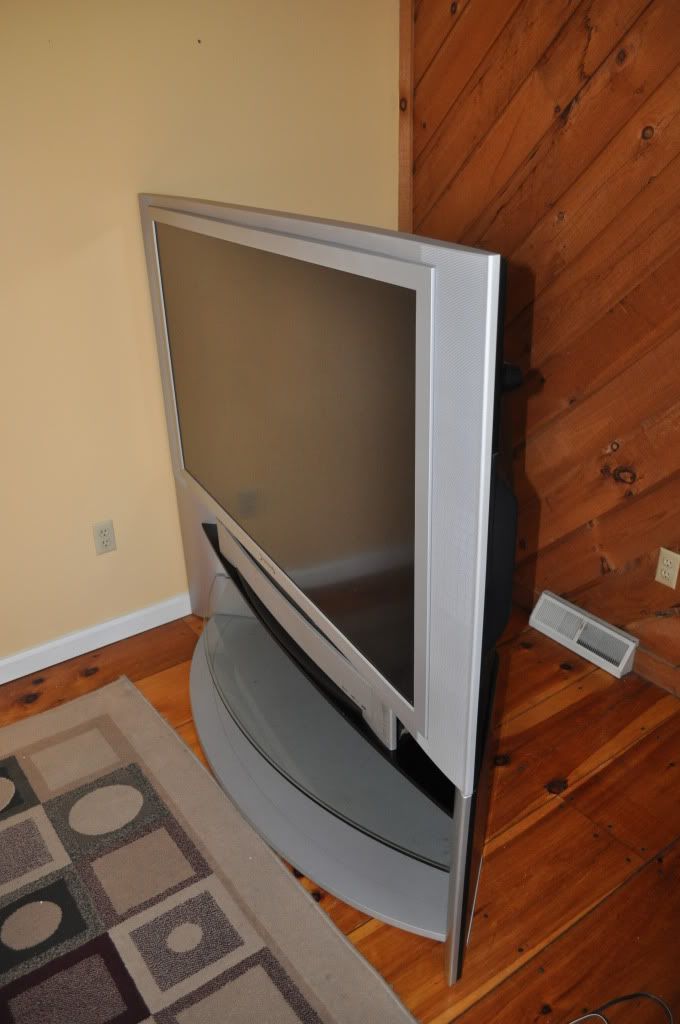 ** DO NOT DELETE ANYTHING BELOW THIS LINE OR THREAD WILL BE DELETED **
-----------------------------------------------

This message is automatically inserted in all classified threads.

Please be advised, all buyers and sellers should satisfy themselves that the other party is genuine by providing the following via PM to each other after negotiations are complete and prior to dispatching goods and making payment:

1) Telephone number. Call the number back at a unspecified time and make sure that it is the person's correct phone number.

2) Name and address including postal code

3) Valid e-mail address. Send an e-mail requesting a response to information about the deal being made.


DO NOT proceed with a deal until you are completely satisfied with all details being correct. It's in your best interest to check out these details yourself.

If transaction was completed on CACO, please use iTrader to record feedback.

Potential buyers should check iTrader feedback also before continuing transaction.

__________________

To view links or images in signatures your post count must be 0 or greater. You currently have 0 posts.
/ CAAA Member #2 /
To view links or images in signatures your post count must be 0 or greater. You currently have 0 posts.
/
To view links or images in signatures your post count must be 0 or greater. You currently have 0 posts.