1. Product


Elemental Designs Nine.5 Amplifier (5 channel sq powerhouse)


2. Specs


Height : 2.250"
Width : 10.250"
Length : 25.500"
RMS Power @ 12.5v : Front Channels
4 x 100 @ 4Ohm @ 0.05%THD
4 x 55 @ 8Ohm @ 0.05%THD
4 x 175 @ 2Ohm @ 0.05%THD
2 x 350 @ 4Ohm @ 0.05%THD
RMS Power (Subwoofer Channel) @ 12.5v :
1 x 250w @ 4Ohm @ 0.09%THD
1 x 450w @ 2Ohm @ 0.09%THD
1 x 600w @ 1Ohm @ 0.09%THD
2 Stage Protection Circuit The NINe.5 protection circuit design is unique in it's integration isolating the front and rear channels independently from one another. If your driving one part of the amplifier too hard it's active communication system protects the entire amplifier. The front 4 channels and 5th subwoofer channel are independently protected.
3 Level Inputs Individual inputs for 3 channels are integrated into the NINe.5 amplifier. 2 front channels and the independent subwoofer channel.
Adaptive Input The NINe.5 input section allows you to use inputs from 1 channel or 3 channels selectable externally right on the amplifier.
Dedicated Subwoofer Channel Crossover The subwoofer crossover section ranges from 40Hz - 100hz @ 18dB w/ very simple toggle On/Off switch allowing you to use the onboard crossover or digital X/O from your head unit.
Easy Connections The NINe.5 features very simple connections on all channels. Fully housed connections protect one another while increasing speed and reliability of installation.
HP/LP/BP Crossovers Included The NINe.5 features a unique crossover to it's design. Full Low Pass / High Pass / Bandpass capability on all 4 front channels @ a 18dB slope. Ranging from 50Hz to 4KHz it gives you a fantastic range of control for the most demanding systems
3. Description/Condition:
Well the time has come for me to part with my amp. I am getting out of the car audio world. Selling my box/sub as well, but thats locally. Only 2 reasons are forcing me to sell my system, 1) I want rims and want to focus on the performance on my car, plan to track it. 2) shit is breaking in my car, example the hatch does not want to open anymore, something came loose from the handle. Also less weight of course. Asking price is $500 obo + shipping, since we have to start with a price, this is mine.Many of you know that ED amps are solid as a tank, and are very underrated. Mines is super mint, since i only drive the car on the weekends and it sits during the winter. Amp is no longer made by ED but is still warrantied by them for another 3 years. Most amps do rated power at 14.4v, this amp does rated power at 12.5v, so you can see more power with the proper electrical.
You will not find another amp like this, it takes Kicker 0 gauge wire, comes with the gain remote knob, will be packed professionally. Have a ton of refs, all 100% happy customers. The sub channel pushed my Lethal Injection to the limits, and had plenty of more power to give. I know we have to post a price, so I will start with $500 obo + shipping. Keep in mind this is a rare amp now, and is a powerhouse. Most 5 channel amps will not do 100x4 @ 4 ohms, not even the Memphis Big Belle.
Mint/Like New
4. Price:

$500 + shipping
:
5. Pictures: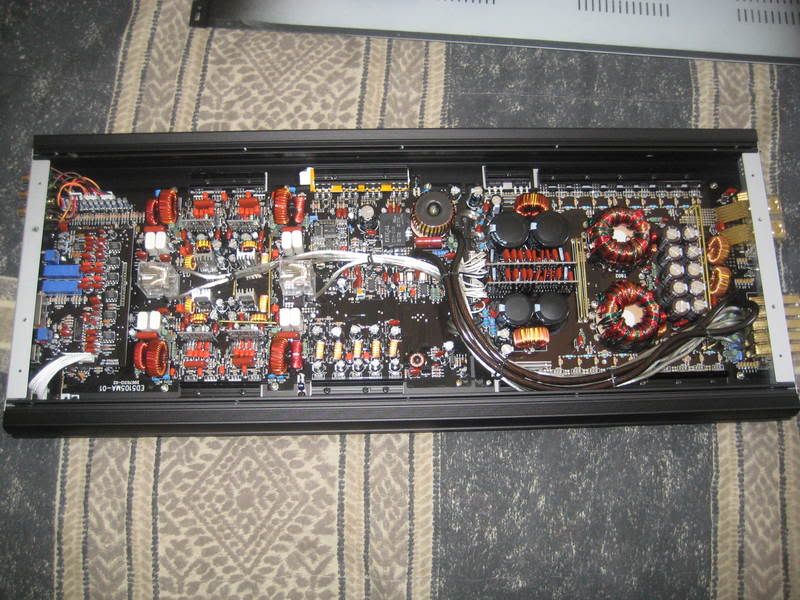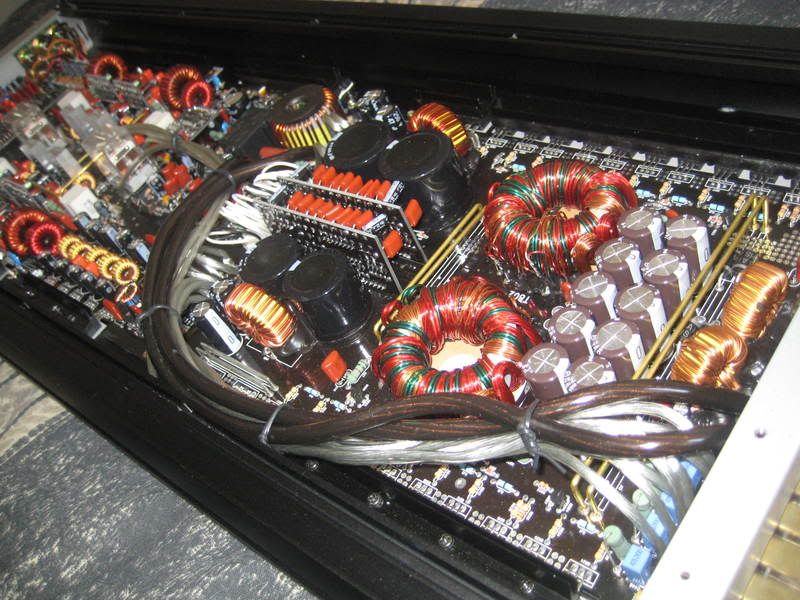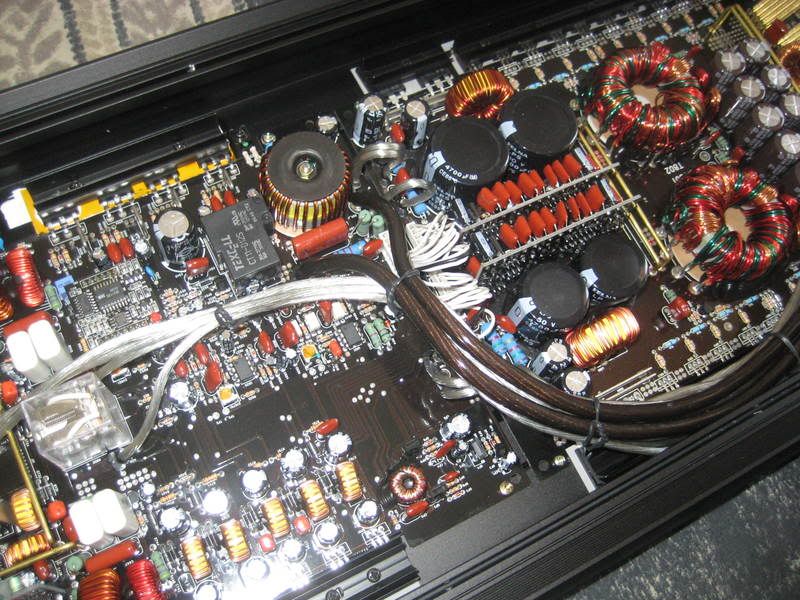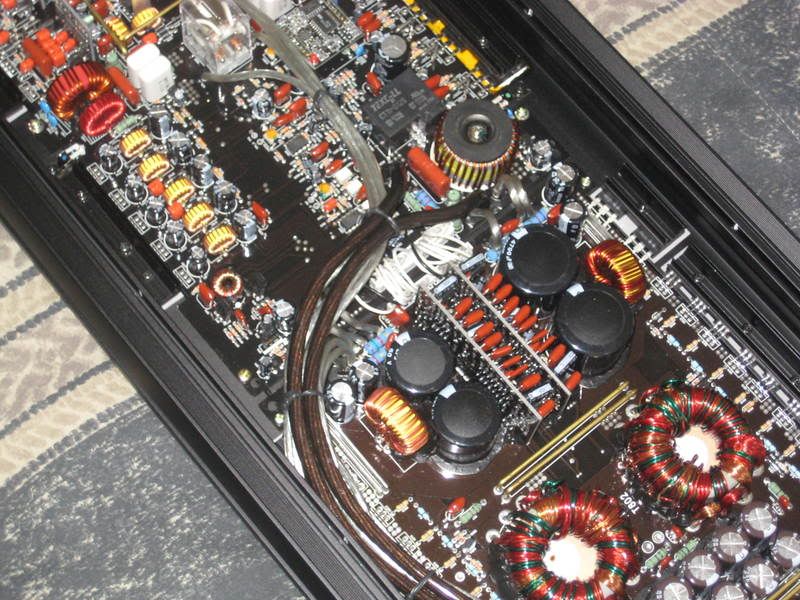 ** DO NOT DELETE ANYTHING BELOW THIS LINE OR THREAD WILL BE DELETED **
-----------------------------------------------

This message is automatically inserted in all classified threads.

Please be advised, all buyers and sellers should satisfy themselves that the other party is genuine by providing the following via PM to each other after negotiations are complete and prior to dispatching goods and making payment:

1) Telephone number. Call the number back at a unspecified time and make sure that it is the person's correct phone number.

2) Name and address including postal code

3) Valid e-mail address. Send an e-mail requesting a response to information about the deal being made.


DO NOT proceed with a deal until you are completely satisfied with all details being correct. It's in your best interest to check out these details yourself.

If transaction was completed on CACO, please use iTrader to record feedback.

Potential buyers/seller should check iTrader feedback also before continuing transaction.