Hey guys, I'm looking into getting a new camera since my three year old decided to break my other one. I want a good camera to record some good videos with and for the price I think it seems pretty good. Then again I don't know much about camera's so I'm here for your opinions. Are these any good?
I'll be doing mostly bass videos along with some outdoors type stuff.
Here are some pics and specs I've found on it.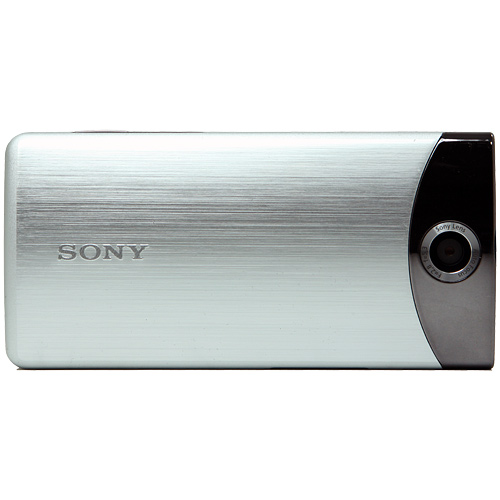 Product Identifiers
BrandSonyModelMHS-TS20MPNMHS-TS20/SUPC0027242808379, 027242808379
Key Features
Digital Zoom4xMedia TypeFlash cardResolution13.0 MPScreen Size3"Weight4.23 Oz.
Optical Sensor
Sensor Size1/2.5"Sensor TypeExmor CMOS
Lens System
Macro Focus Range10cmFocus AdjustmentAutomaticLens Construction4 group(s) / 4 element(s)
Exposure
Max Shutter Speed1/4000 secMin Shutter Speed1/30 secExposure MeteringCenter-WeightedExposure ModesAutomatic, Program
Memory / Storage
Integrated Memory size8 GBFlash Memory Size8 GB
Viewfinder
Viewfinder TypeNone
Dimensions
Depth0.59 in.Height4.21 in.Width2.05 in.
Display
Display TypeLCDDisplay RotationBuilt-inScreen DetailsLCD display - TFT active matrix - 3" - colorDisplay Size3"
Microphone
Microphone TypeMicrophone - built-in - monoMicrophone Operation ModeMono
Connections
Connector Types1 x HDMI output, 1 x USB
Software
Software includedSony Bloggie 1.0
System Requirements for PC Connection
Operating System SupportedMS Windows 7, MS Windows Vista, MS Windows XP SP3
Battery
Battery Description1 x Li-ion rechargeable battery ( included )Battery Form FactorManufacturer specific
Environmental Parameters
Max Operating Temperature40 °CMin Operating Temperature0 °C
Resolution
Effective Still Resolution12.8 MP
File Format
Digital Video FormatH.264Still Image FormatJPEG
Other Features
Additional FeaturesAuto Power Save, Built-In Speaker, Date/Time Stamp, RGB Primary Color Filter, Touch-Screen Control, USB 2.0 Compatibility, USB Charging, YouTube Capture Mode, face detectionFace DetectionYesHigh Definition Video Support1080pWidescreen Video CaptureYes
Miscellaneous
White BalanceAutomaticShooting ModesDigital Photo Mode