Before we begin, yes i know that there's a separate thread on this, but this is detailed and simple.
although there are many ways to get images on here, i will be sticking to a simple one.
this write up took time, about an hour... if you post saying that its easier a dif way and so on, i will ask a mod to delete your comment to keep the thread cleared... many do not know how to upload images and there for sale threads get deleted because of it which eats up mods time.
this way, its a simple, clean, and an understandable resource to upload images and use them on caco
Lets begin.....
---------------------------------------------------------
So you want to add pictures? and u want them to be big enough to see, and not click to enlarge them? heres how;
i will be using photobucket, an online album that you upload your image(s) to so we can put them in forum posts
---------------------------------------------
Photobucket
_________
this is the preferred method of many...its easy, free and fast.
step 1
, create a photobucket account (if you do not have one)
it takes about 30 seconds, and they dont give out your email address (i havent had an issue)
go to
https://secure.photobucket.com/register
step 2
, after u have an account, you can upload any pictures you want to use on caco... for this tutorial ill use a fake photobucket to do a visual walk through...
sign up...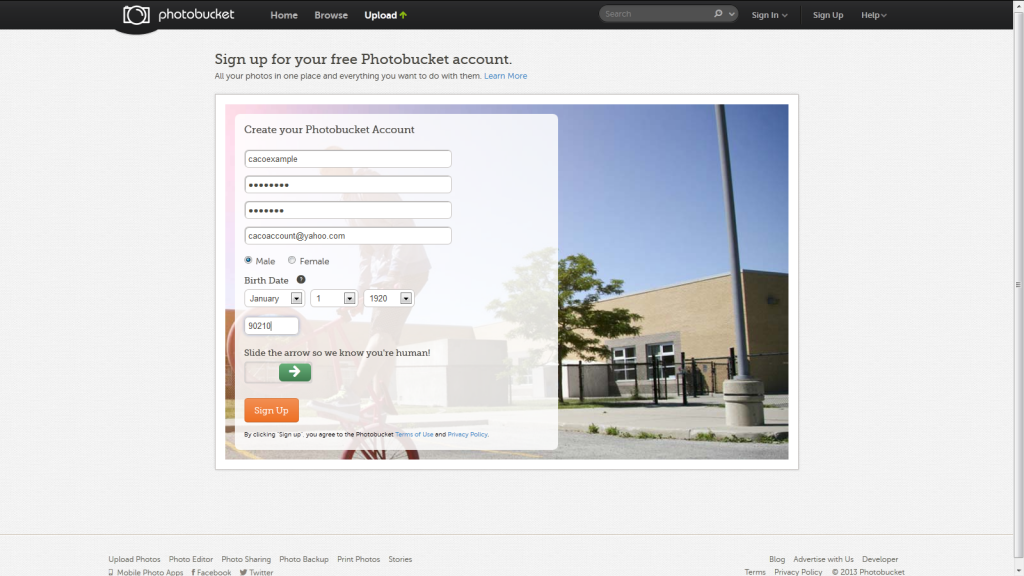 once you sign up, ull see this page...click "skip this step"
...this option is if you think ull need over 1000 pictures online at one time or if you want the 2gigs for free... you can always delete old ones if you run short on room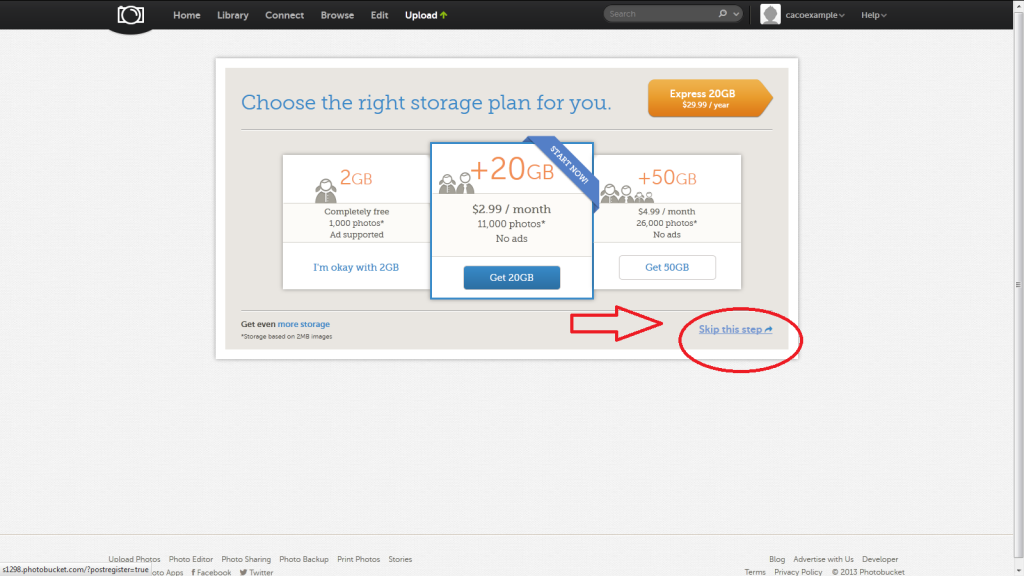 a pop up will ask if you would like to learn how to upload, if you want to, go ahead... if not, click "no thanks"..ill be going with no thanks since ill explain how to upload in a minute
this is what your homepage will look like on your photobucket account
step 3
, lets upload your image!
go ahead and click "upload"
itll take u to this...
you can drag a picture into the square or click "browse files"...were going to browse files and ill describe the steps since my stuff, is my stuff
a pop up window will show your files, find your image and select it... then click "open"
ull see this screen, your image is now being uploaded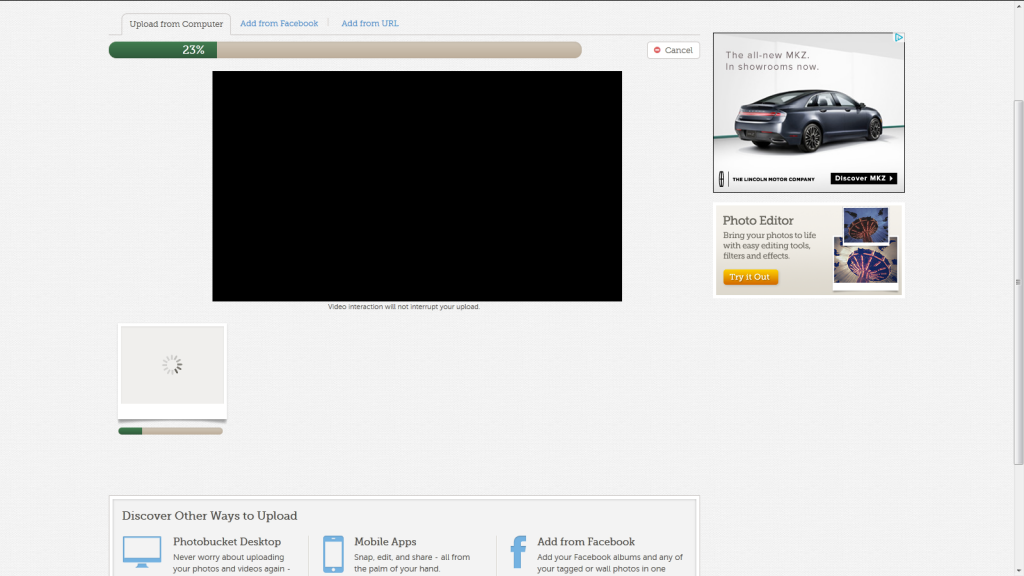 since its your first upload, ull likely see this screen asking what you would like to do next once the upload is complete....
the red shows what well do this time
, the blue shows where to go any other time you finish an upload
step 4
, ull get a pop up that asks if you would like a tour, u can choose to if you wish, but it is not needed... well be clicking "skip"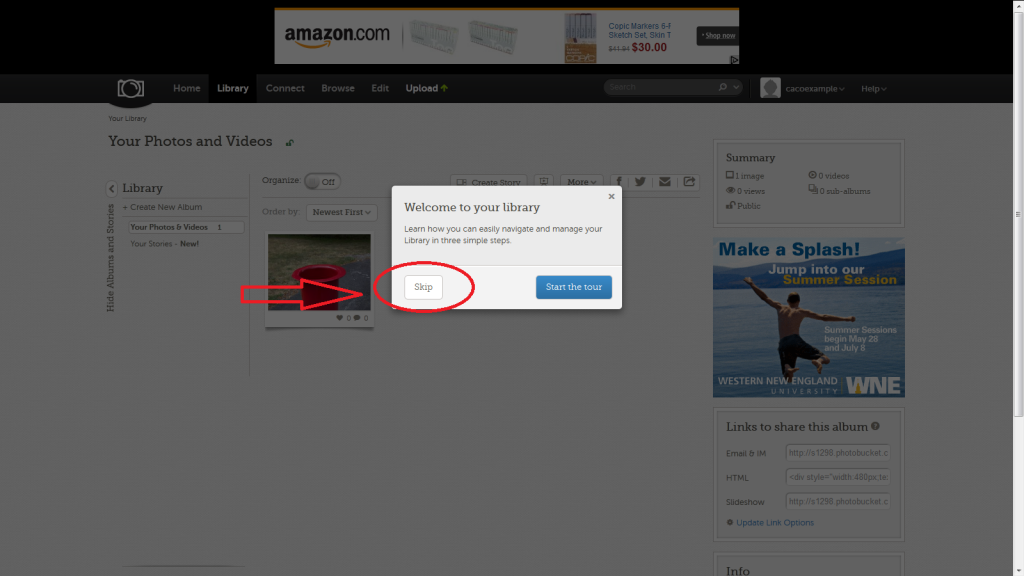 step 5
, click on the image that you want to post...ive uploaded a pic of a port, ill be using this image to demonstrate the rest
step 6
, this is the part where the magic/important stuff happens, there is a box, on the right ... u NEED to click the "direct" link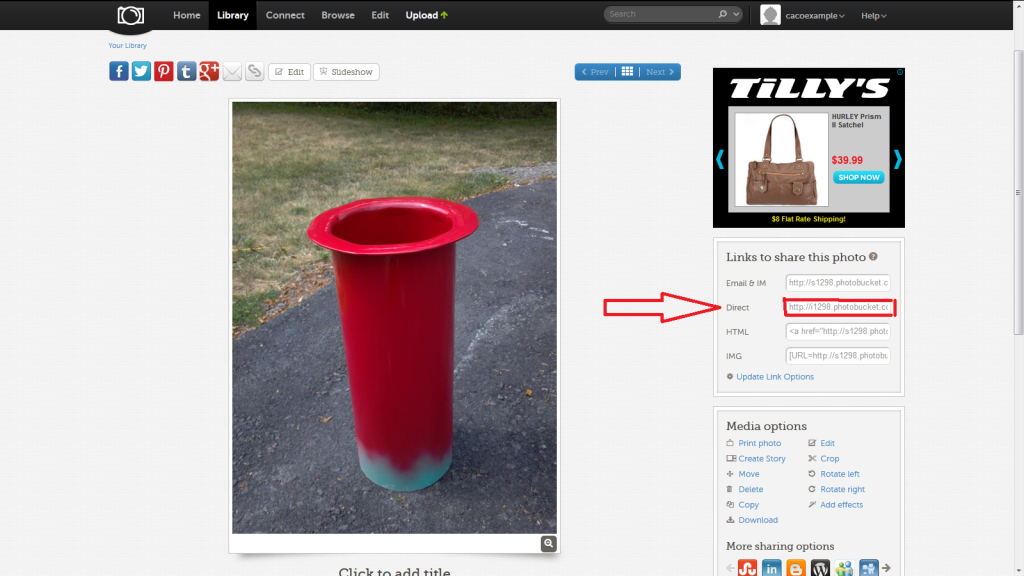 IF the page is not fully loaded, the next step WILL LIKELY NOT WORK
if the page is loaded, itll look like step 7 when u click the link...
step 7
, it will automatically copy the link for you when you click it... it should look like this once you do... notice it will blink "copied"
step 8
, the fun part... go to caco and open or edit(look at step 8a for edit button help) what ever thread your looking to put the picture(s) in... for this, i will use a blank for sale posting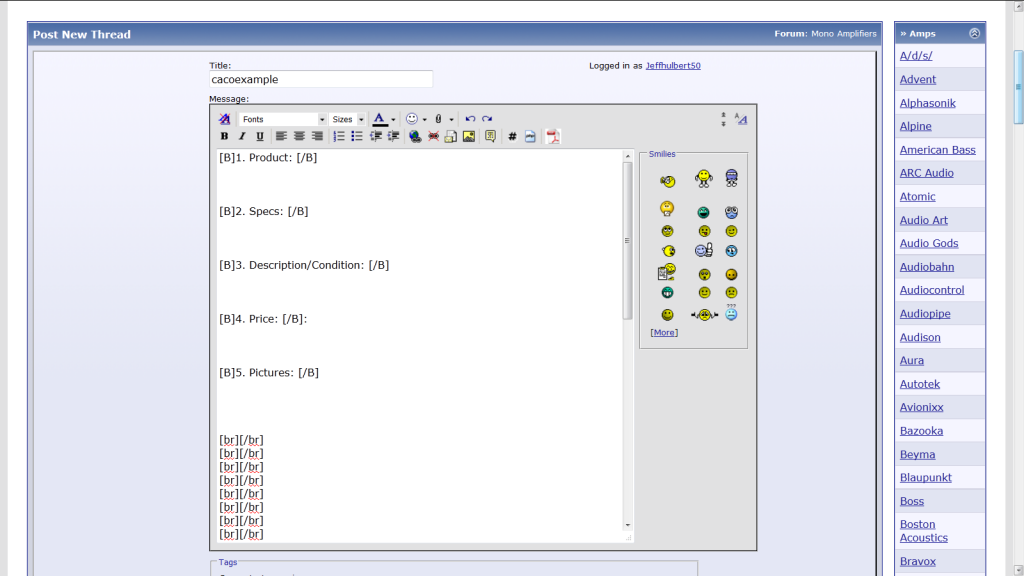 step 8a
, put pics in a post u have already...
go to your post or ad that u want to add pictures too, scroll to the bottom of your post (for sale ads, ull want to go to the first post)
click "edit"
step 9
, click in the text box under
5. Pictures:
click where the arrow is pointing ...ur blinking cursor should now be BELOW the
5. Pictures:
step 10
, click the
button and a window will pop up... delete what text is in the box (its highlighted in blue)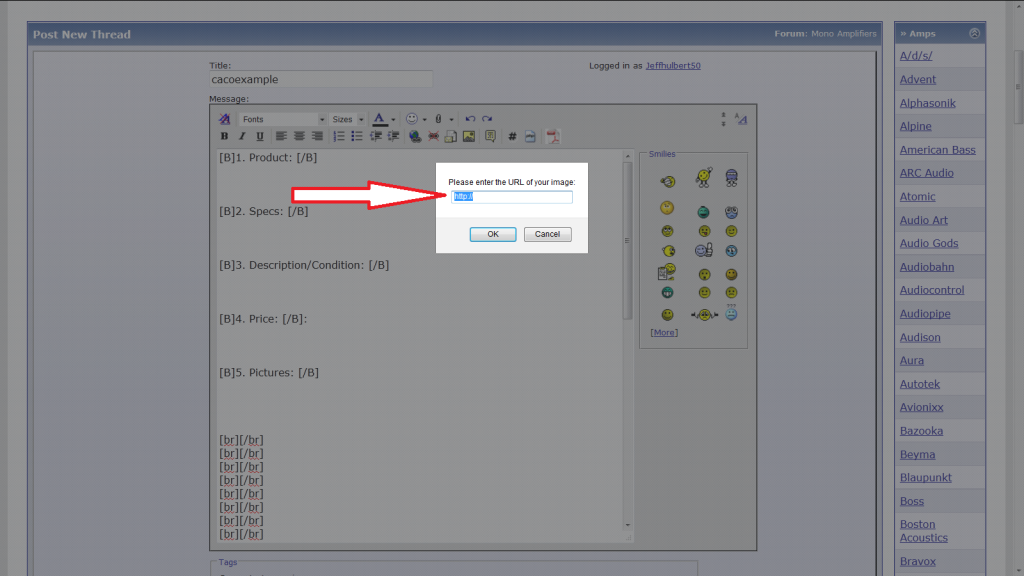 now it should look like this...
now, right click in the blank text box and click "paste"
so it looks like this
then click ok
step 11
, save your post or add other pictures (same process as we just did... upload, library,choose image, direct link...click link so it blinks "copied", then step 8, 9, 10)
your image should then be large like this
congrats, yo!
Appreciate my tutorial? Thank me, make my day