Through them in a box I had laying around the shop yesterday.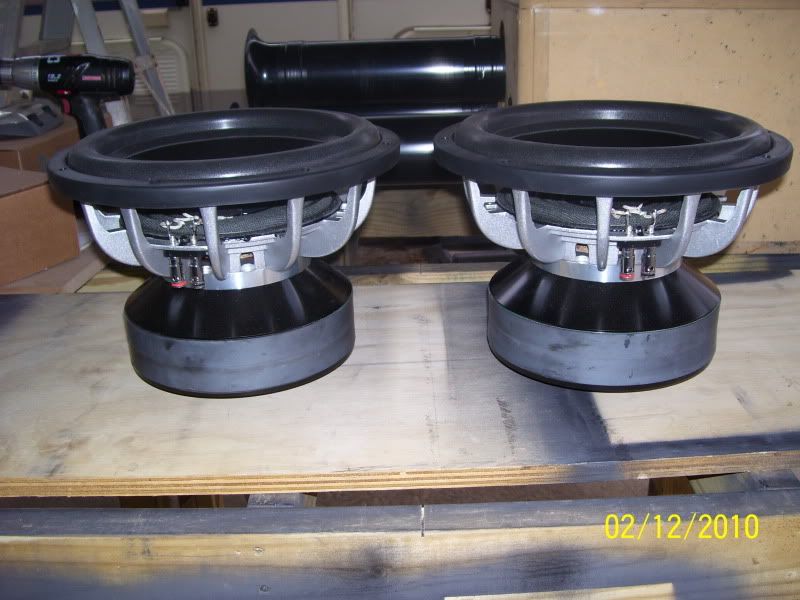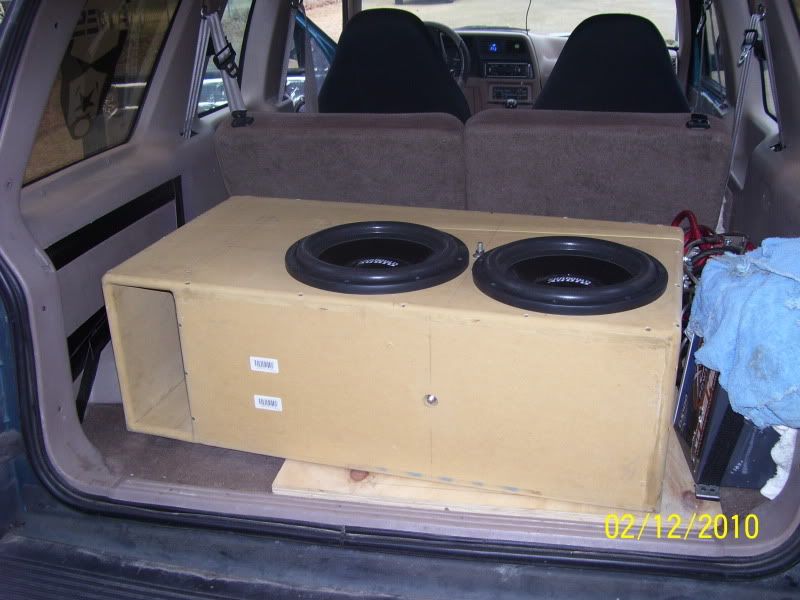 They are being powered by a pair of saz-3500s @ 0.5ohm each.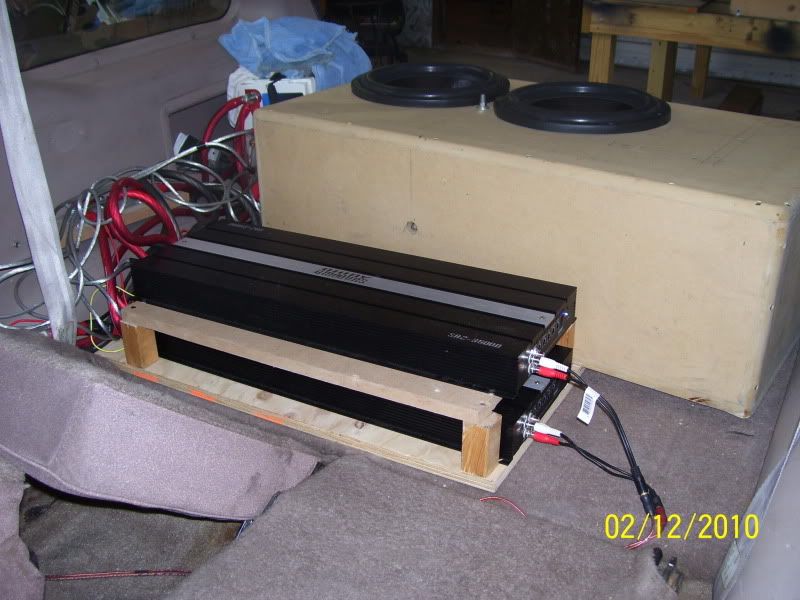 Vid.
http://www.youtube.com/watch?v=W8IUCyfPRgw
Got my new box built today. It works MUCH better.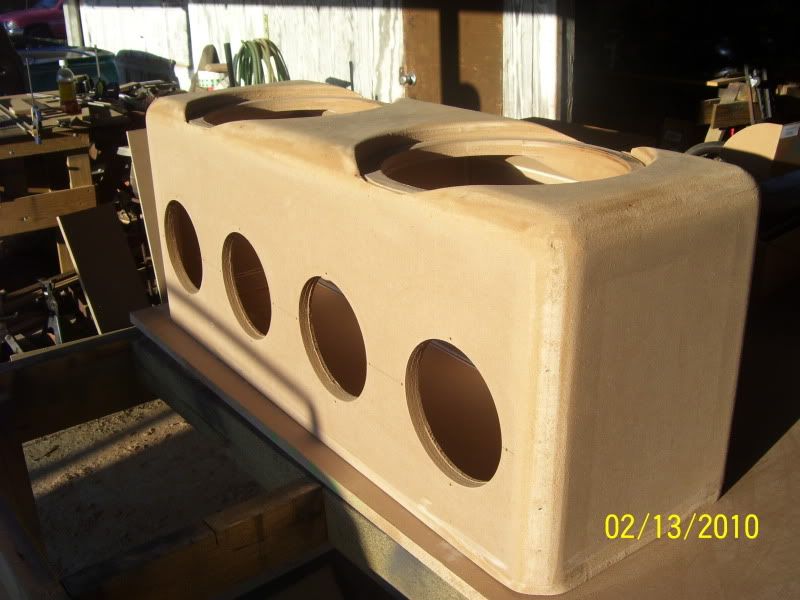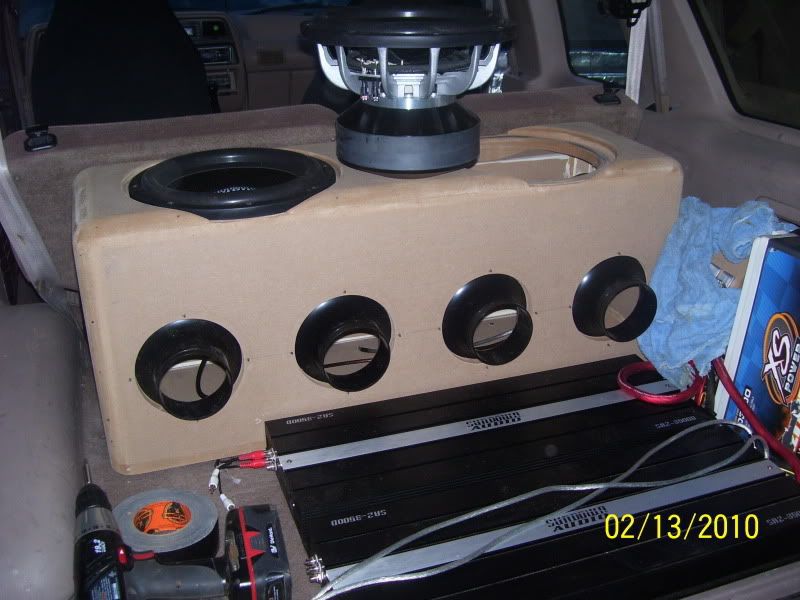 Because I had to move the amps to the back of the truck my rcas weren't long enough. Using some y-splitters as a ghetto extension I was able to get one amp going. With only one saz-3500d @ 1ohm on both subs it hit a 149.1 on the TL. Did the same exact # playing some music too.
More vids tomorrow.