I built a box that is 3.336 cuft tuned to 43.51hz(according to winisd) with a 6in PSP ports
My car peaks at 44hz and this was a comp box.
Here is a look at the box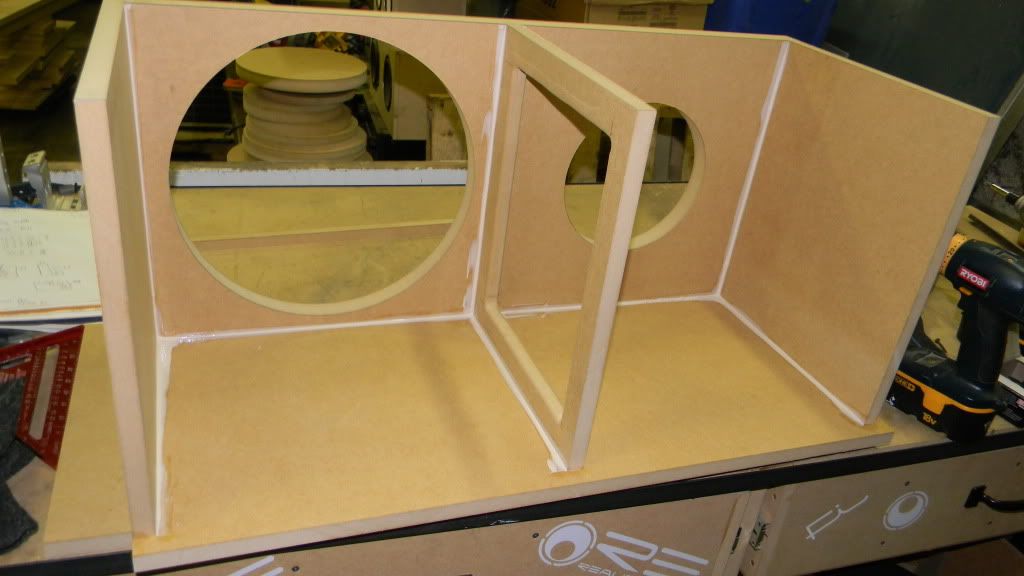 In car
Box is 5inches away from back.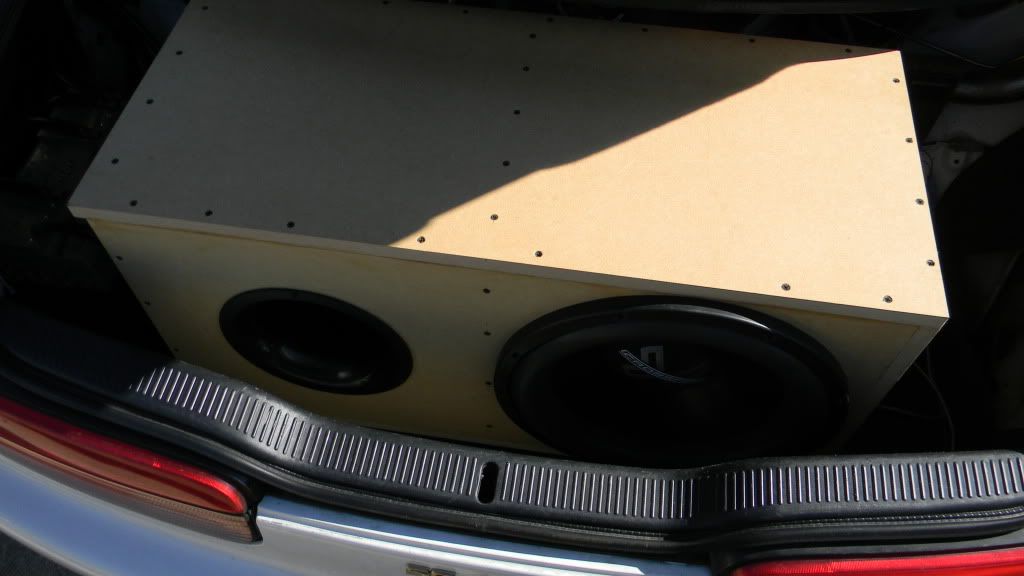 I decide to whip out the clamp and meter to see what the amp is putting out. Test it at 44hz.
Here is what I get:
64.2 volts and 34amps
2182 watts at 1.88 ohms
at 11.8volts
Rising to 1.88 ohm seemed a little high to me. So I whipped out my laptop and my woofer tester2.
I ran a box test and this is what I got.
In my car the box is tuned to 34.5hz(FM on WT2)
Of course the box being 5in away from the back wall affected the tuning.
I clamped at 44hz and guess what WT2 gives me, an impedance 1.86ohm as can be seen on the graph. So the impedance plot from WT2 was quite accurate. I have been told that compression and coil temperature come into play when giving the sub real power vs the small signal from the WT2. It can affect the correlation between the two. Although in my test that was proved other wise. Perhaps its a case to case thing.
Most people would have been playing with the port length taking hours of work in order to get the max spl possible. With the WT2 that cost me $75 I can see what is going on make educated adjustments.
Makes you wonder, what is really going on with your sub/box in your car?