So I hav a box with 4 15's sitting in my shop, so I decided to hook up the DATS to see what it was tuned to.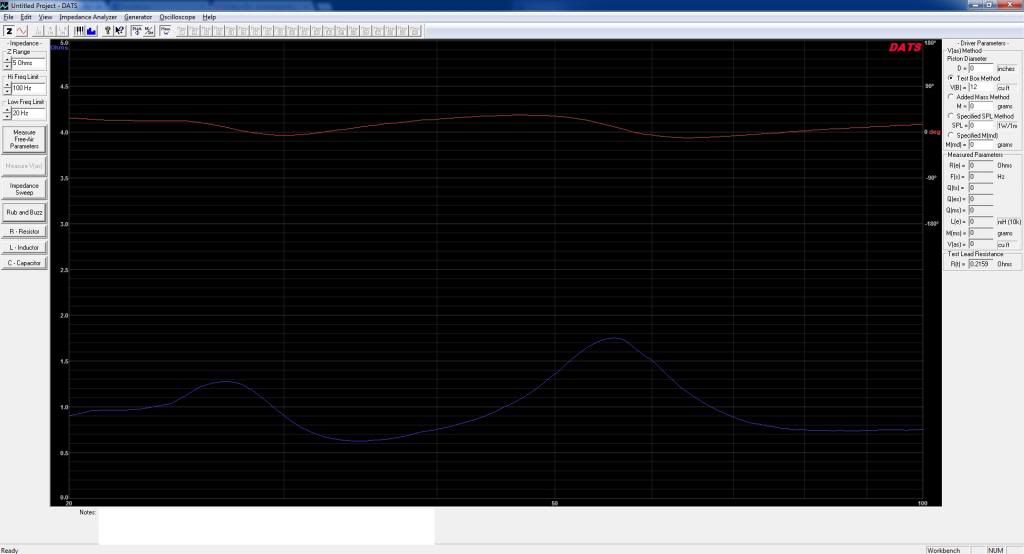 That is my impedance sweep. So the box is tuned to roughly 35hz if im reading the graph right.
The I decided to see what WinISD would give me for my graph and tuning of the box.
10.75 cubes net. tuned to 40.2 hz Port mach is .04
Lastly I used torres box tuning calculator.
I got 41.12 hz
conclude what you wish from the above.
all tests were done with nothing obstructing the port in the middle of a workshop, so no outside factors are involved. I will throw it in the hoopty either tonight or in the morning and see what the DATS says about in car response.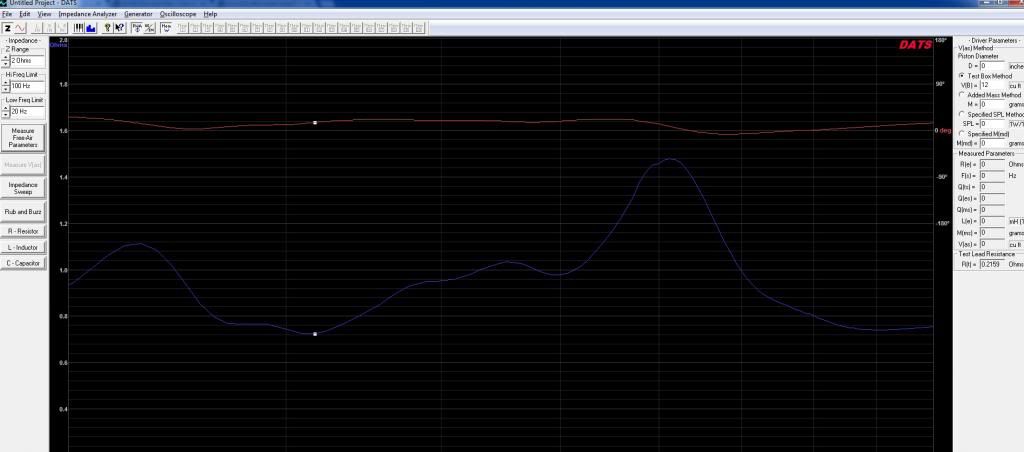 In car graph above.
The initial peak is at 22 hz
tuned to 31 hz In the car (low point)
another drop at 49 hz, which is the cars peak, don't know if that plays a roll in it.
Tuning dropped 4 hz in the vehicle itself
If i'm reading the graph wrong please let me know.