Here is my test bench. This is what I will be using on all future amps I test.
Sony CDX-GS500R
Left switch turns on the deck.
Left Volt meter measure the battery the deck is hooked up to.
Right switch turns on the remote signal to amp.
Right meter is hooked up to amps power source: ultracaps
Powered by spare battery.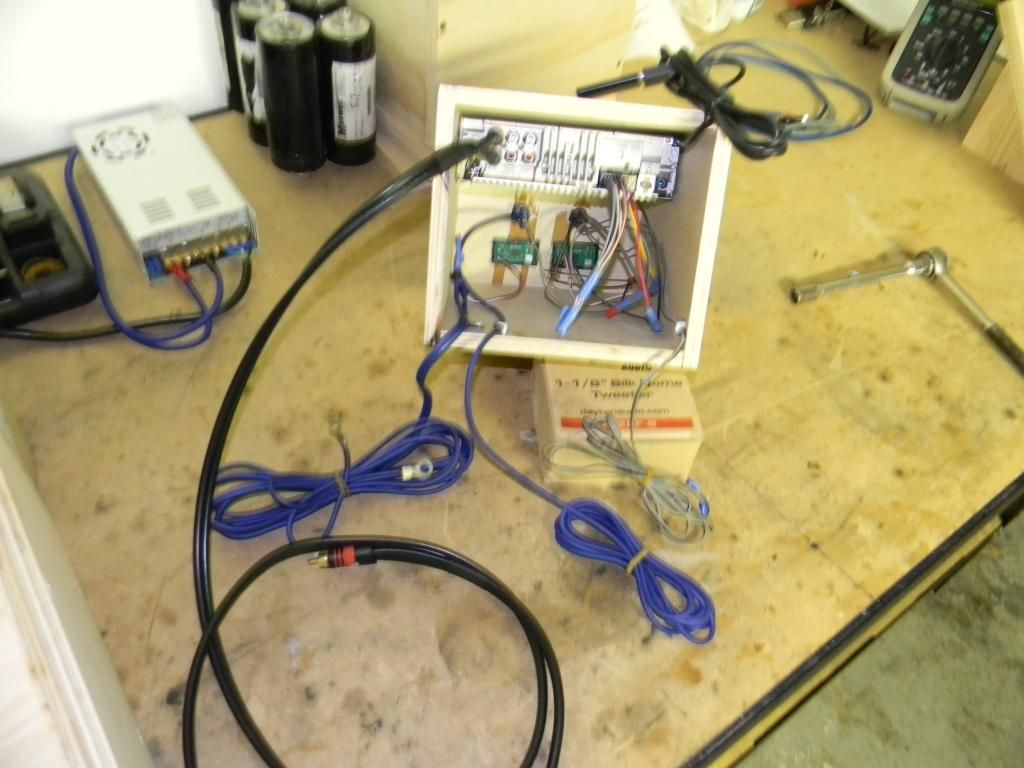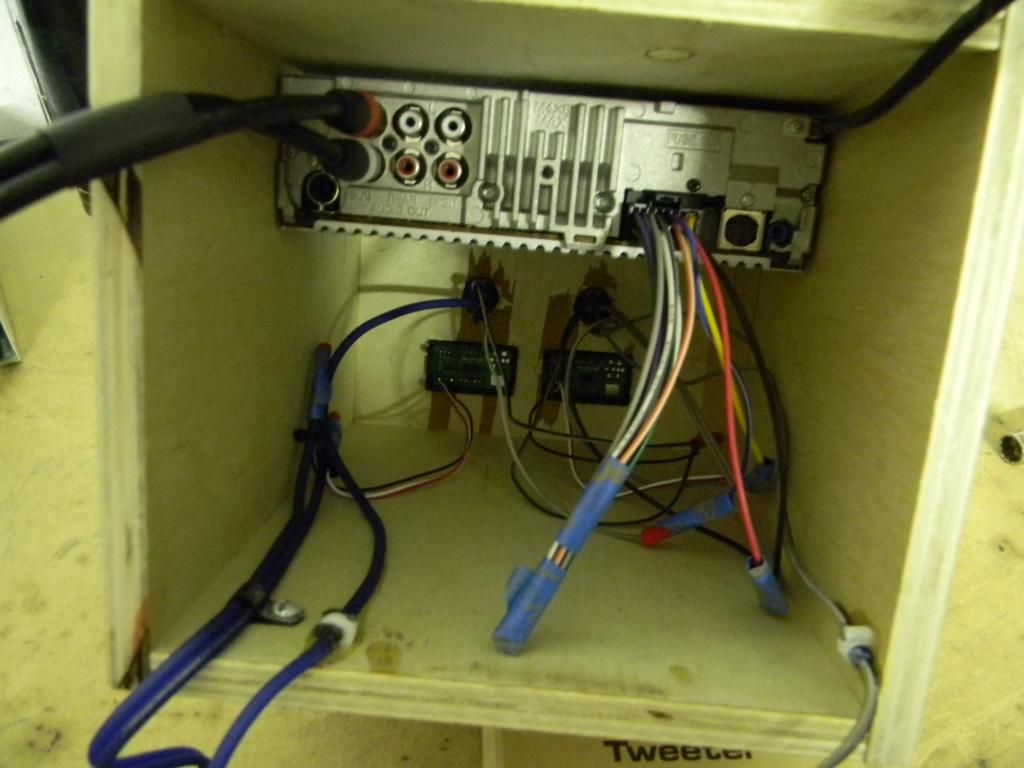 Power supply used to charge up the ultracaps. I cut it off when testing amp.
Can adjust voltage from 3v all the way up to 17.18
Also has a current limiter which is very useful with caps since they can suck you dry.
Rated at 26amp @15v
Maxwell Ultracapacitor
Have another two banks at my disposal.
Looking for more.
Resistors.
Each rated at 1k watts rms
I'll be mainly wireing a pair to 2.5ohm and all to 1ohm but they can also be wired to 1.66 and 1.25
Putting a fan on one end was very effective in cooling them down between test.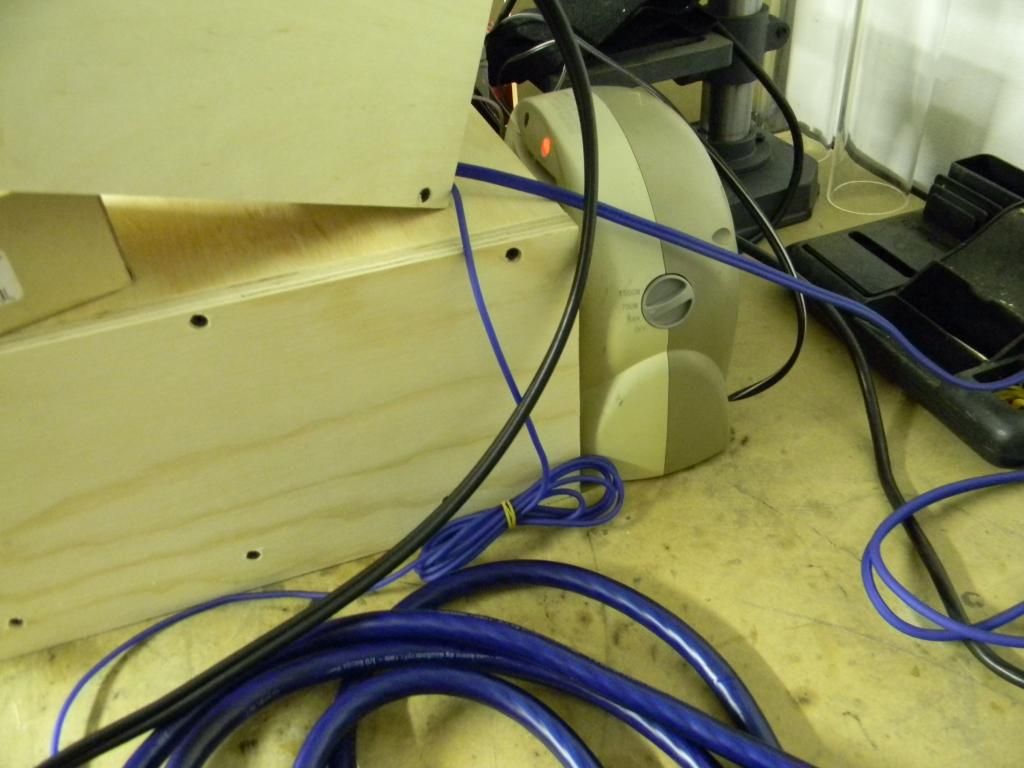 DSO Nano to test signal quality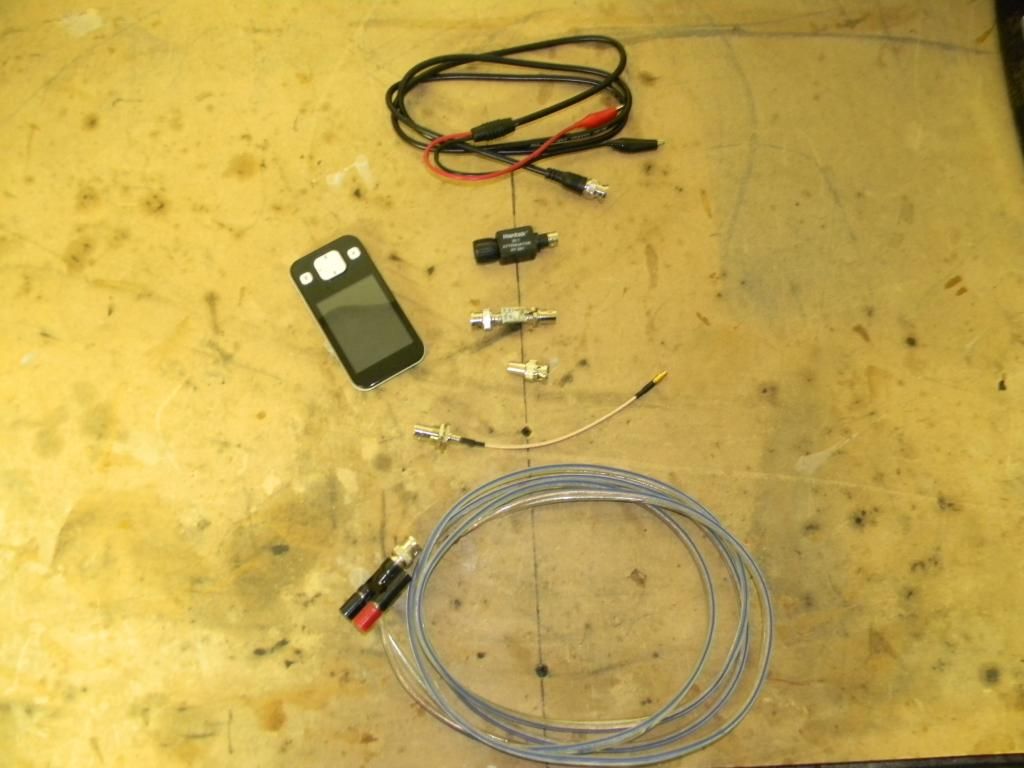 This is what you'll see on most test.
The fluke clamp will be measuring dc current that the amp is drawing from the ultracaps.
The cen-tech will be measuring voltage at power source:ultracaps
The dso nano will be measuring the ac signal the amplifier is putting out.
And the extech will be measuring true rms ac voltage that the amp is putting out.
voltage/resistance= current
Voltage x current = power
Testing the rca out put signal.
60hz 0db tone at max volume. 0db subwoofer level on deck.
60hz 0db tone at max volume. +1db subwoofer level on deck.
Test in progress.