Huge custom battery terminals from ToolMaker. Twelve 1/0awg inputs and four 4awg inputs each.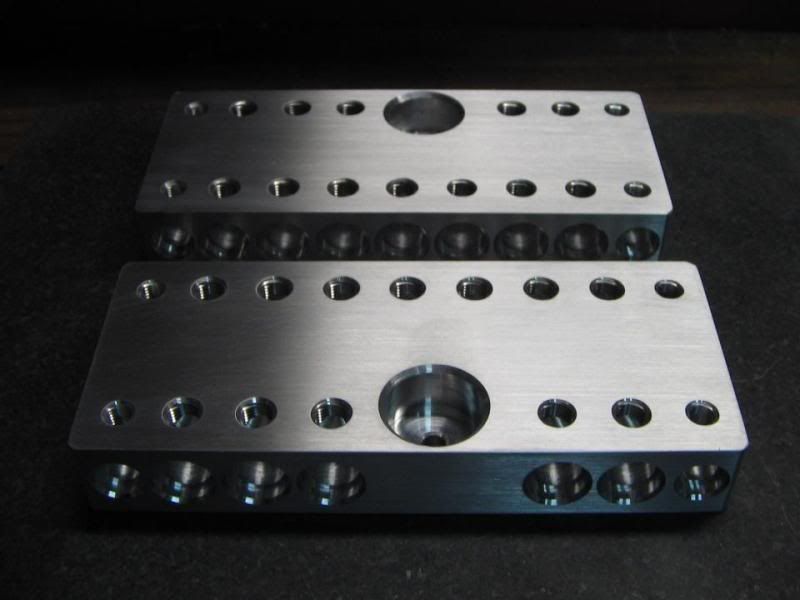 Getting installed onto an XS Power d3100 under the hood of my Explorer. Need to modify the battery tray for more clearance.
These will look and perform so much better than the ring terminals I've been dealing with.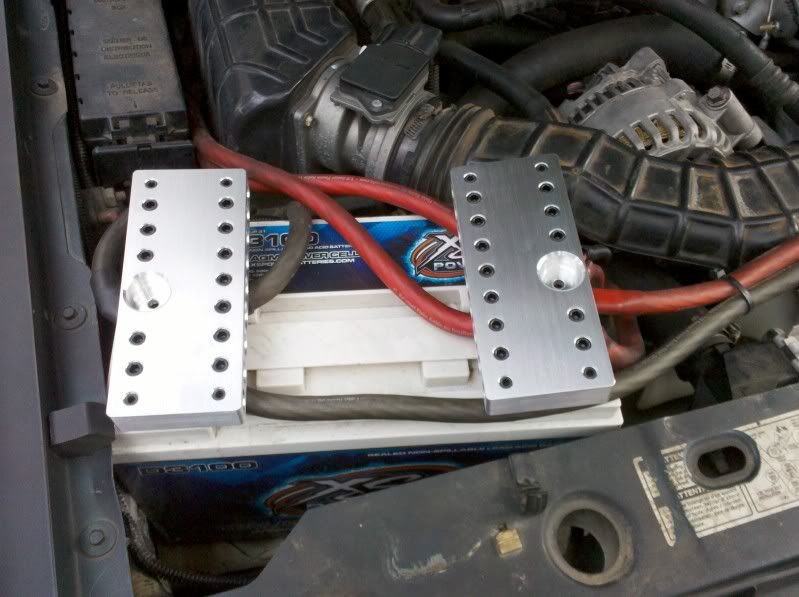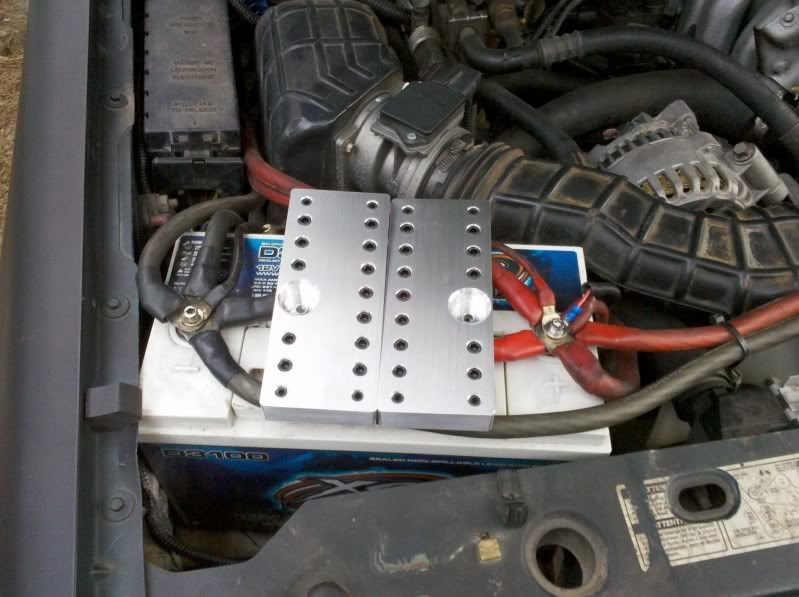 More to come when I get time to work on the battery tray.