Just posted this on drive accord but figured I would put it here too
Here is what I did the other day that I wished I had a tutorial to refer to so I will try my best to give you guys one.
Please be gentle on the finished product. It didn't come out the best, but this was a learning experience for me and I tried to explain in here all the trial and errors that caused the mess ups. After I was done, I was so dead I didn't feel like ripping it off and doing it again. But I am sure that if you follow this guide yours will come out much better.
Ok. Well to start off, I forgot to take a picture of how it looked before I did this. But here's a picture of the old upholstery I pulled off.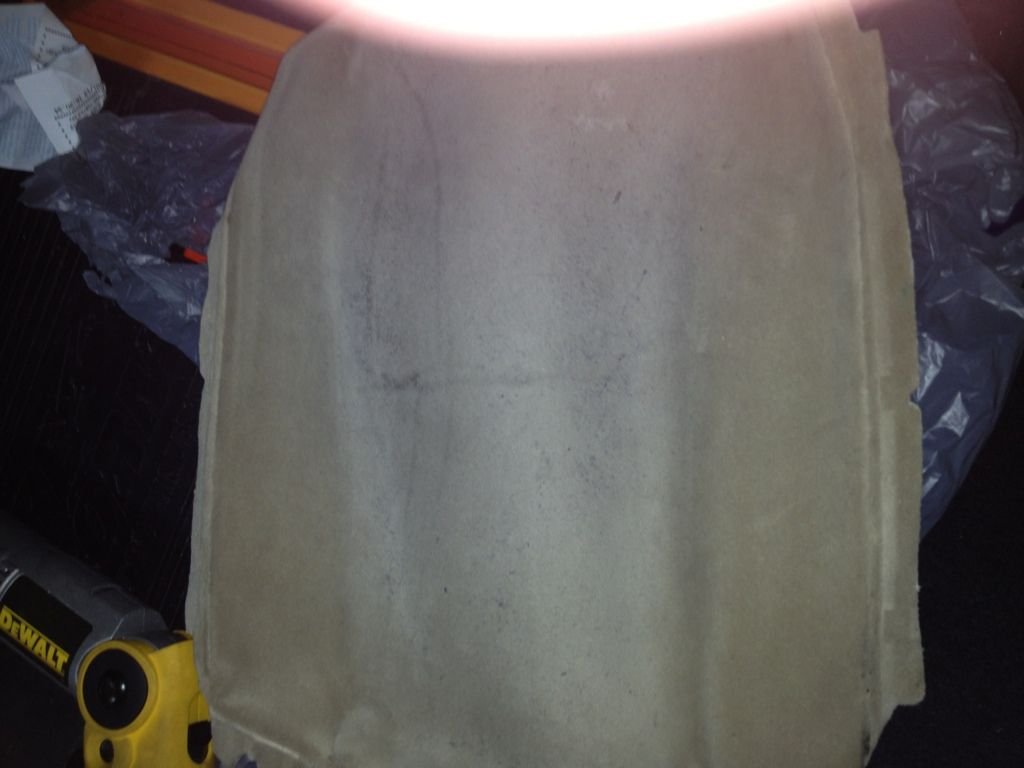 You can see how its colors were way off but it was wrinkled and hard relatively no padding. Which irritates me because I spend most of my time in my car.
The first thing I did was took the rest off. When you open it up, you will see 4 screws on a hinge. Take the two that are holding the rest to the hinge and wah lah.
Next step, is to figure out how to get this slider off: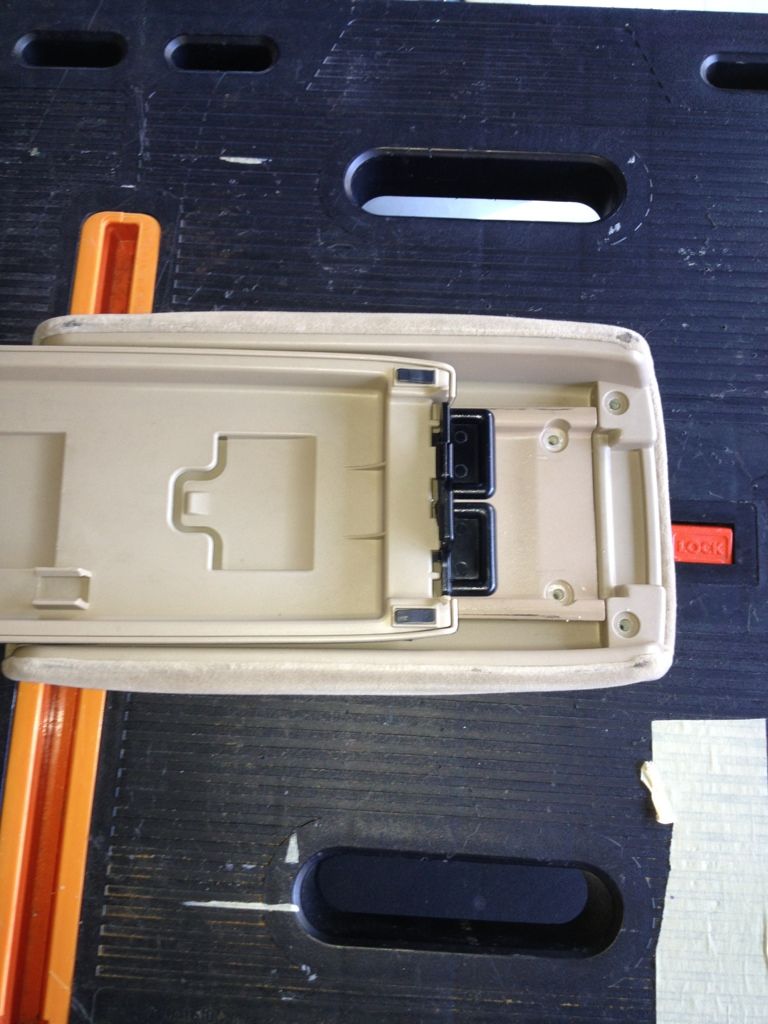 It took me staring at it for 30 min and extensive googleing, but I figured it out. You will need a fairly long flat head screwdriver. You stick it in the middle (in between the black button things and the plastic of the arm rest) If you take a flash light you will see there is a guide rail in there. If you wedge the screwdriver in there, and slide the slide, it will slide right off.
(Sorry I didnt take pictures of that process) But heres a picture of the slide off so you will know what I am talking about.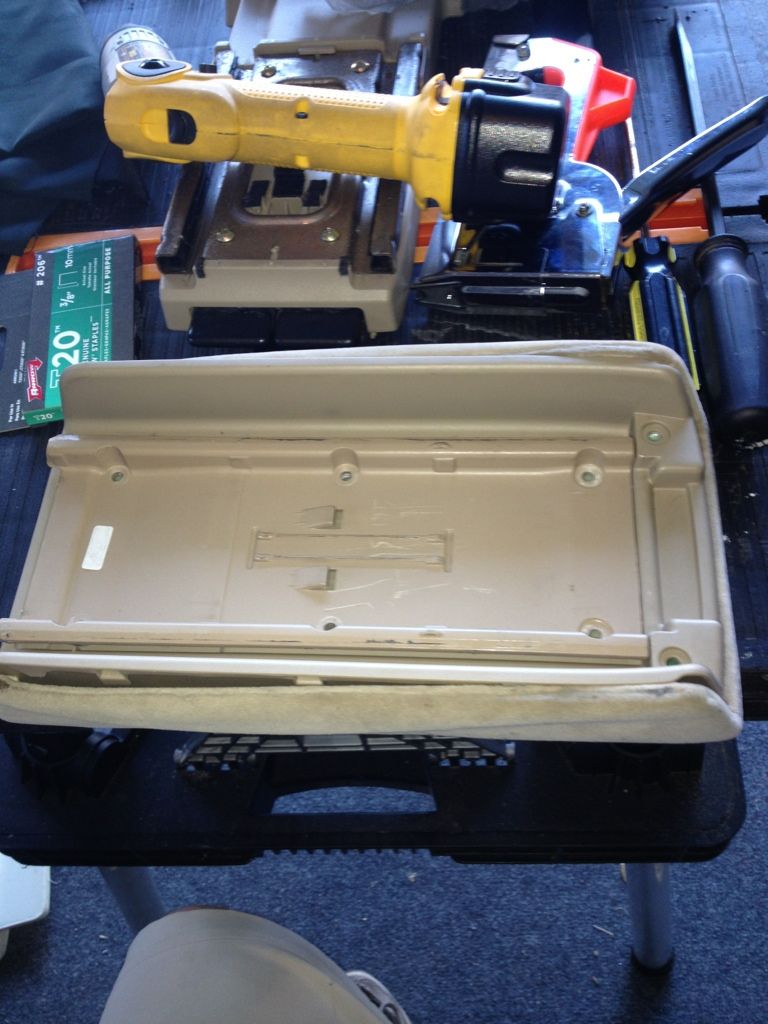 As you can see I scratched the hell out of mine (looks worse in pictures), I suggest you wrap the screwdriver in tape or something to avoid that.
Then you can unscrew all the screws. Which will bring you to this: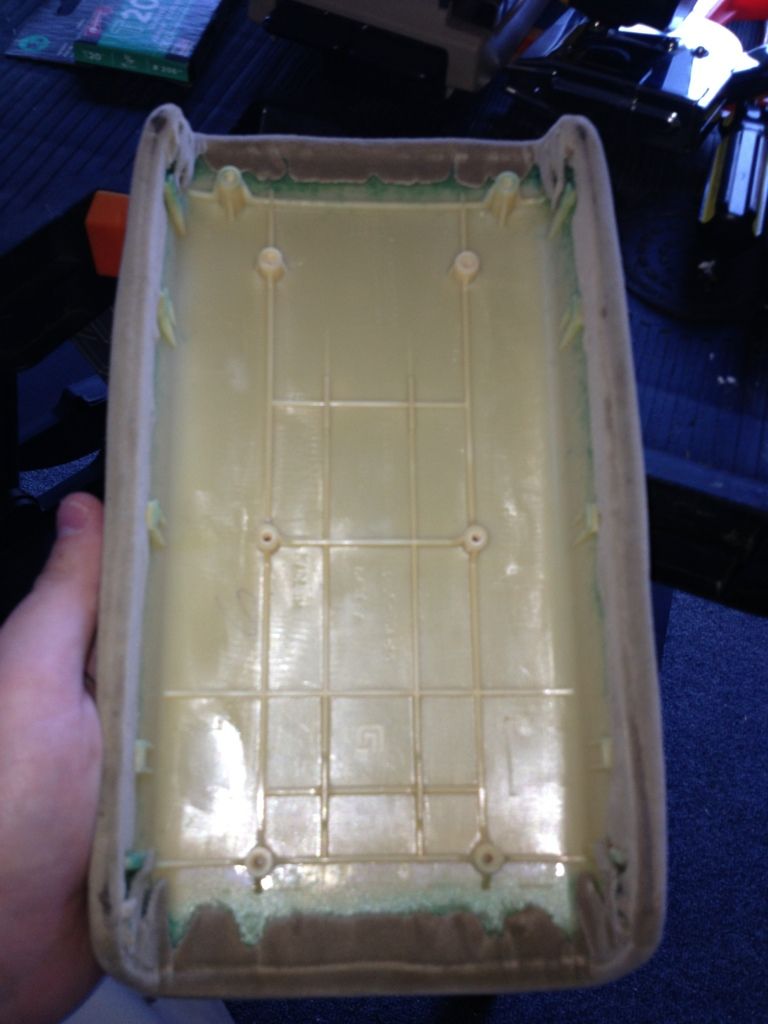 Next you peel off the old fabric. I would use rubber gloves if I were you. I went through like 20 pairs through this project. Reason being the next picture...: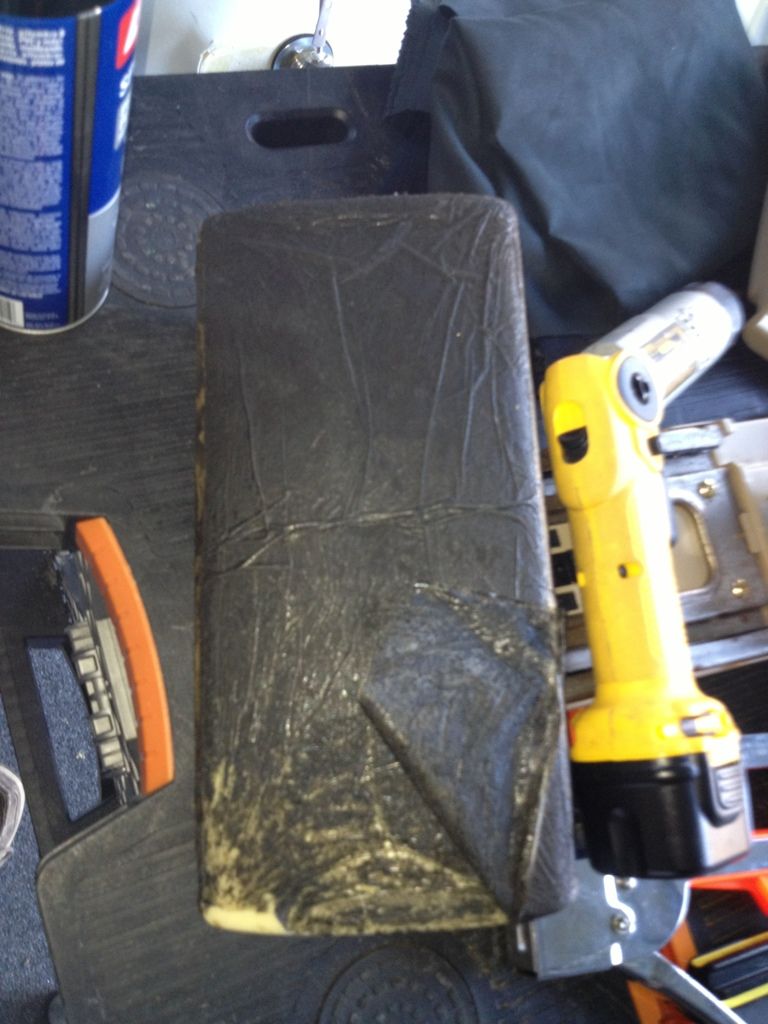 Honda used some of the worst substance I have ever experienced as an adhesive.
It sticks to everything, wont come off, stains, etc. etc.
As you can kind of see in that picture, under their tar-like glue shit they have tape. This tape was no joke. But the best way I found to get this black crap off was to take the tape off which brought the glue with it. Having finger nails will help you much more in this situation, I unfortunately had none.
After an almost full bottle of naptha, an hour or scrubbing with a brush, trying to peel tape from the corner only to have it shred, and eventually friggin sand paper because I gave up. I was left with this: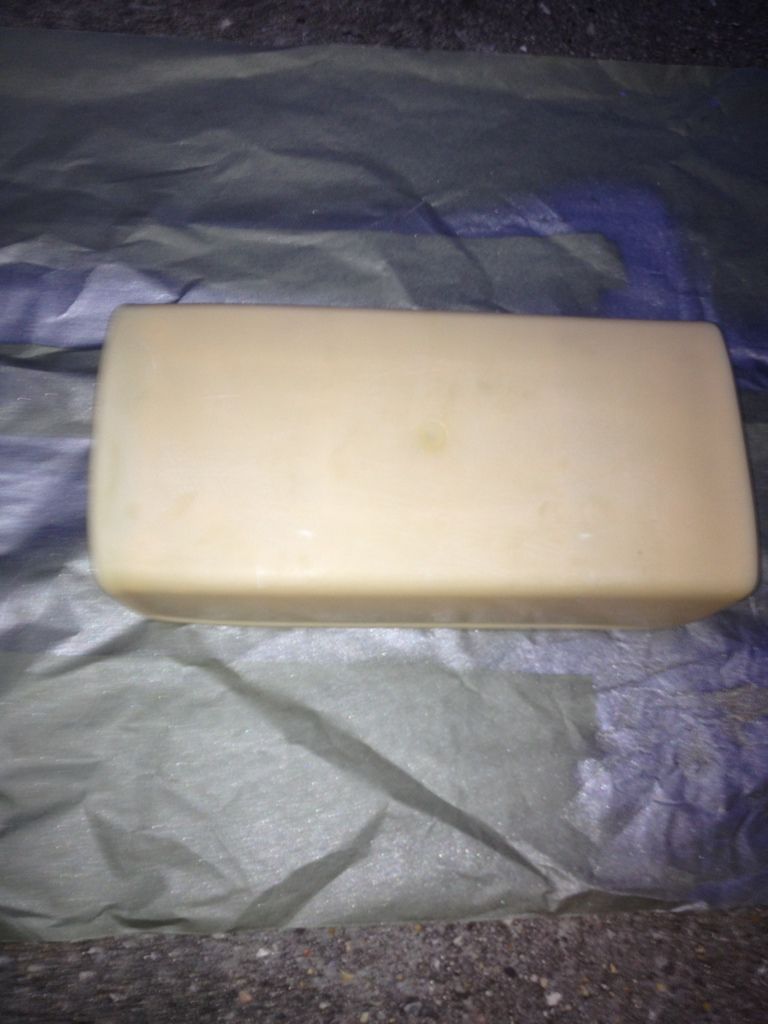 I think honestly I was being really anal at this point. You could probably just glue right over that crap. I would suggest trying to because that part really killed me. A lot of work for little reward.
Ok here's where we get to the good stuff.
Here's the foam I used (got it off ebay)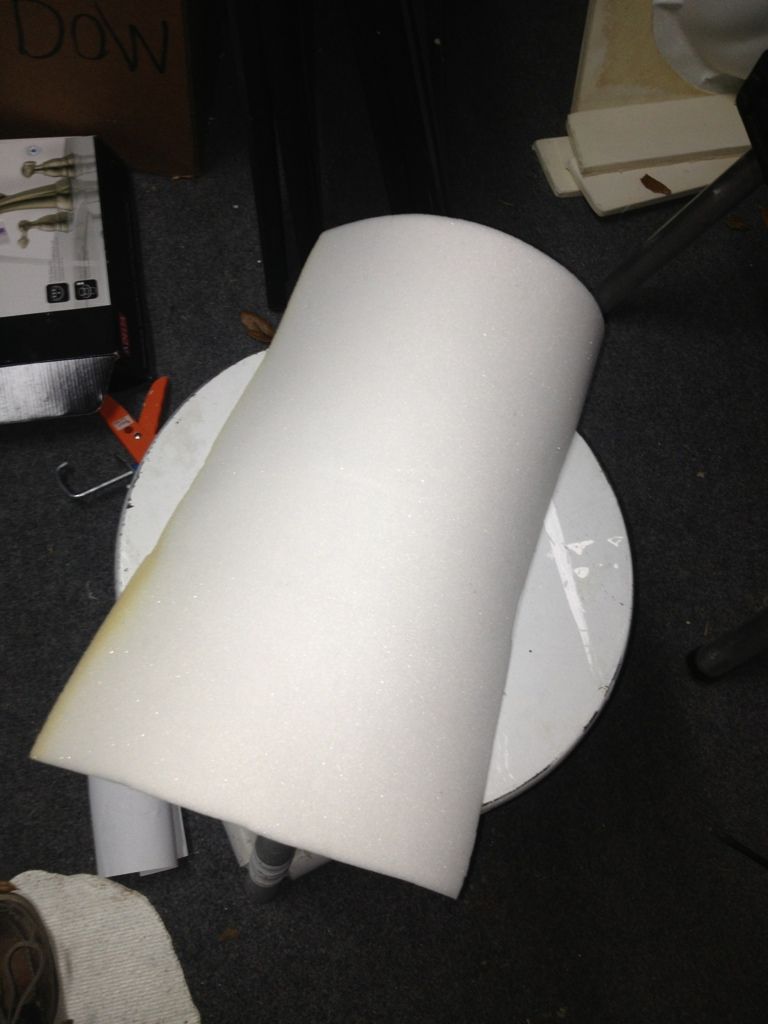 Here's the glue: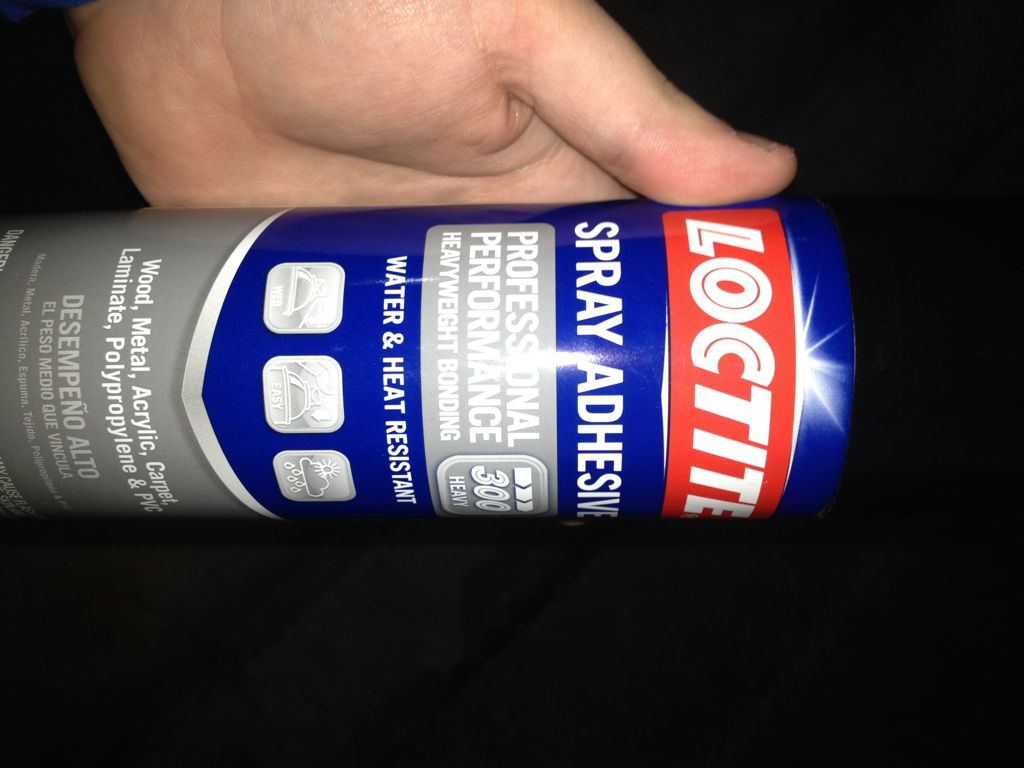 That stuff is no joke, 2 minutes to tack and then go to town.
I first sprayed the arm rest and then one side of the foam. I stuck it on and did my best to stretch out the foam. Held it for maybe a minute and a half and then presto.
Then I took a razor blade and cut the excess off.
Next I glued the foam and the fabric. Here's where I messed up. Once you see the finished picture you will see quite a bit of wrinkles on the sides. DON'T stretch the fabric. That's what happened. It scrunched up the foam and then dried in that position.
I have never upholstered anything in my life, and had always seen people on youtube stretching and stapling to hold it down. I wouldn't do that in this situation. I tried to staple and it ended up coming out the other side of the plastic.
What your gonna wanna do it lay the fabric gently on top the foam and just pull the fabric enough to have no wrinkles.
Next, I had to trim and clamp the edges. On a round edge like an arm rest, you have to make small triangular incisions to keep the fabric from wrinkling around the corners.
There's lots of videos online on how to do it.
Since the stapler didn't work and cutting these triangles was an after thought I had to improvise. So what I did was took a piece of paper and sprayed a concentrated spray of glue on it until it made a pile of wet glue. Then I scraped up some on my finger and applied it to the inside of the fabric one edge at a time.
I would glue the edge with my finger. Pull it down and hold until it would tack. Then I would take the plastic (since I didn't have staples) and would screw it down with the fabric tucked. Which would hold that corner until it was dry. Here's the best pic I could take of that process: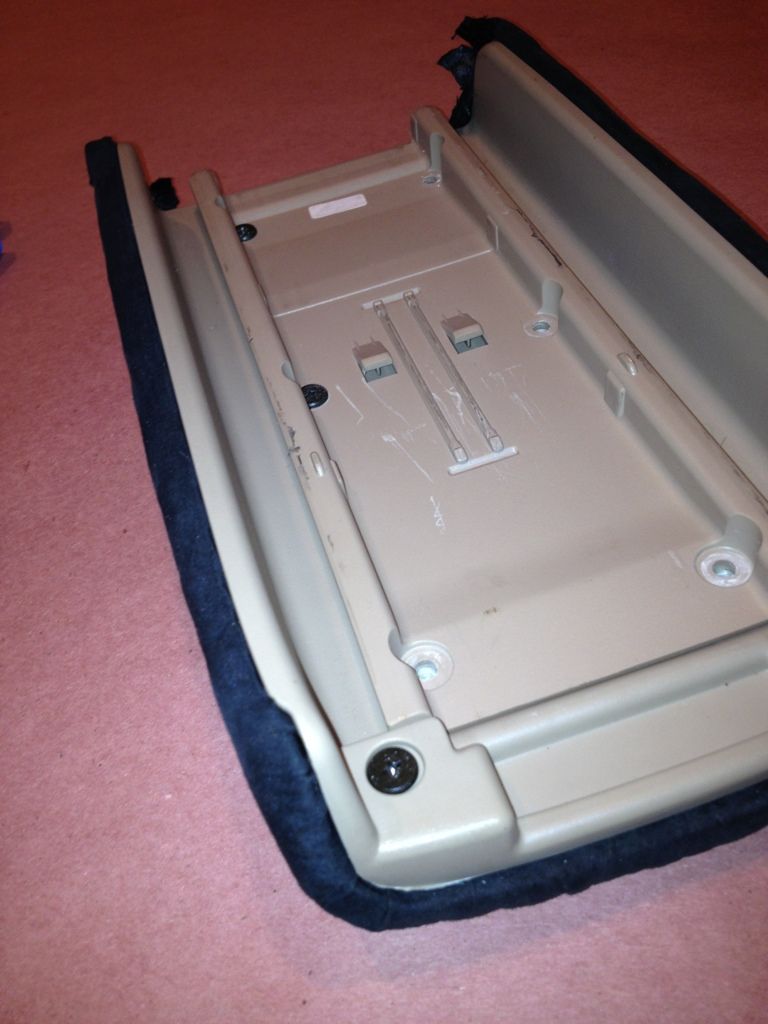 That's the corner and the side. I decided to do that one all in one.
Then I would unscrew, take the plastic off, repeat process to next corner, screw plastic back town.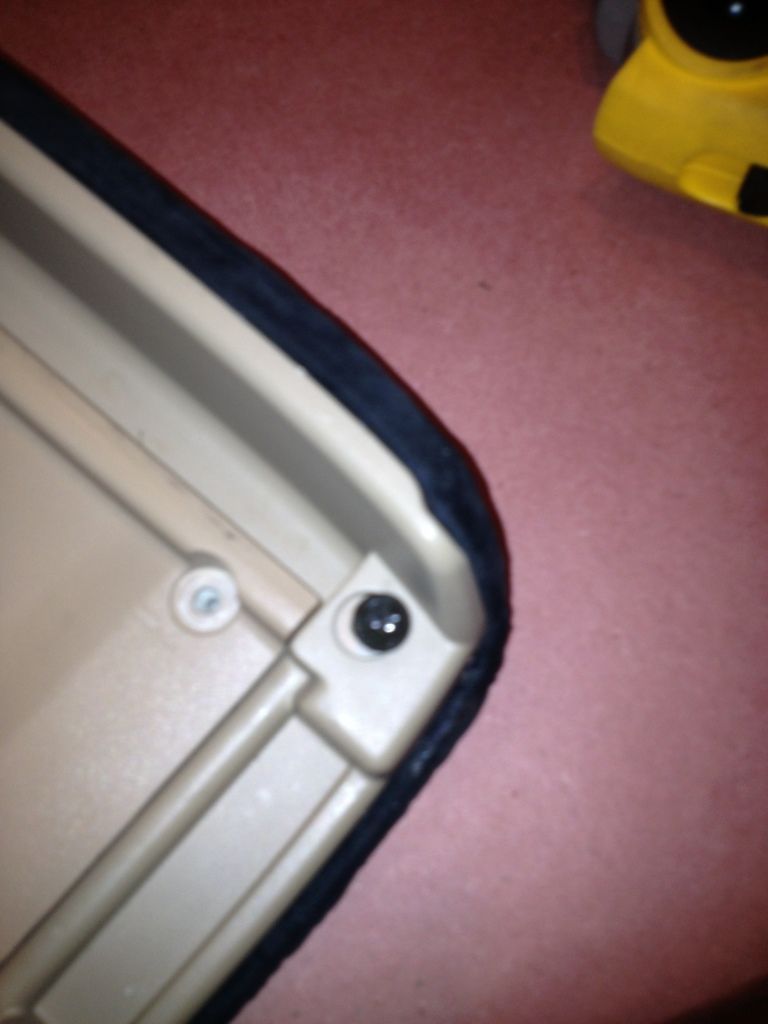 Eventually I had all of it glued down. And then I flipped er over.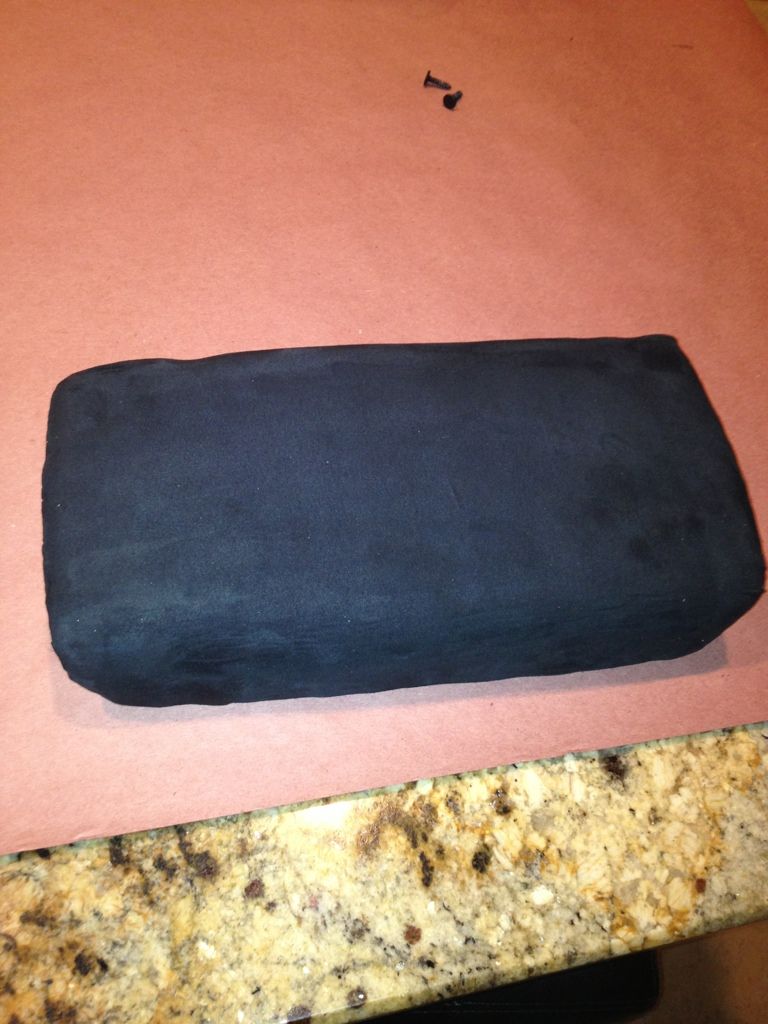 It looks alot worse in this pic that I really looks. But thats what happens when you stretch the fabric. My next one will look much better, but I sure functions well! The padding and new suede feels great.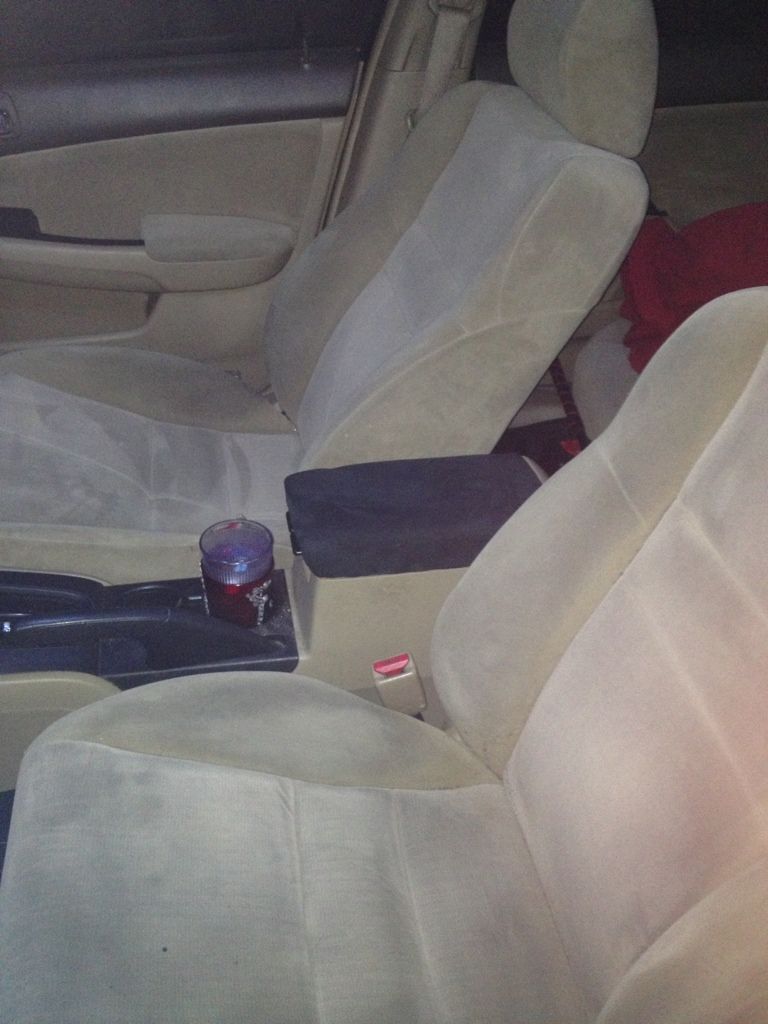 Goes pretty good with my diy black carpet doesn't it? :thmsup: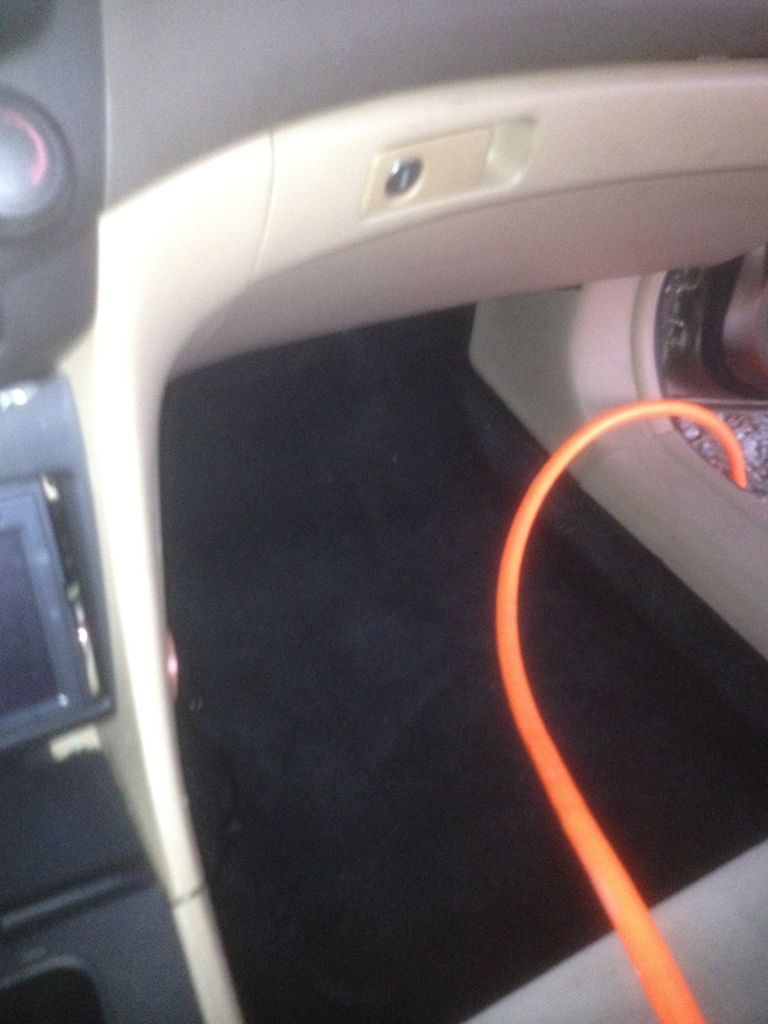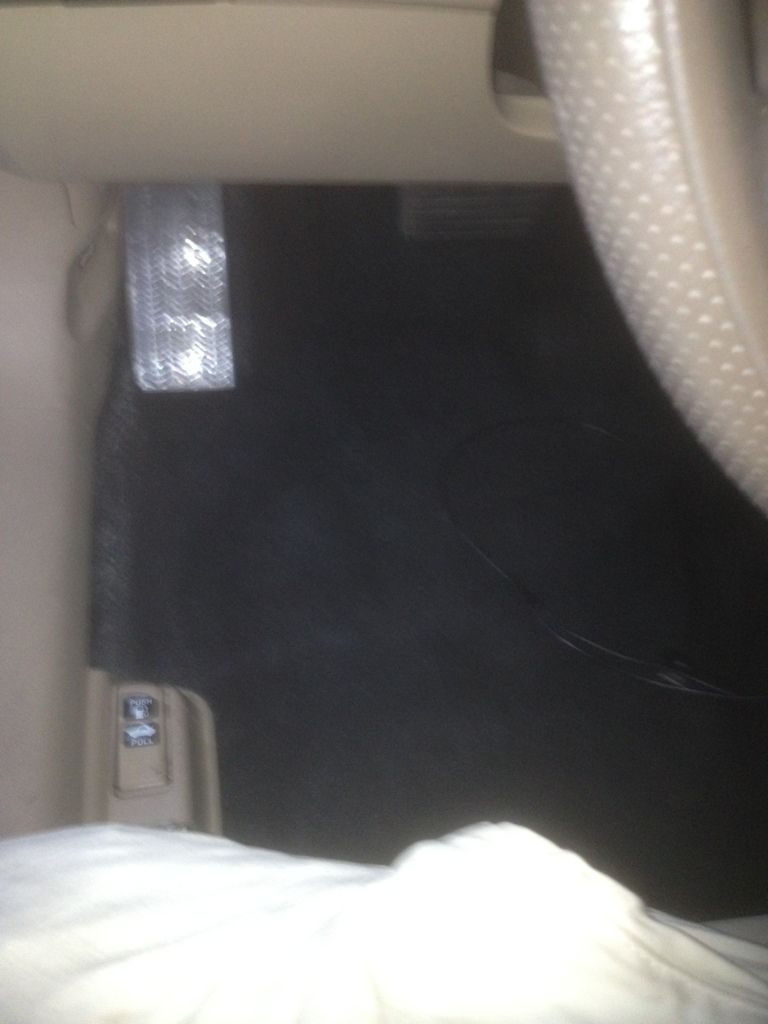 Thanks guys.