Found this in Hot Rod magazine. Thought I would put it in here.. could come in-hand
Includes a chart of Wire capacity and resistance. Bundled means the wire will be put into a multi-wire harness.
Rating on chart look like they are for CCA wire, still a nice reference.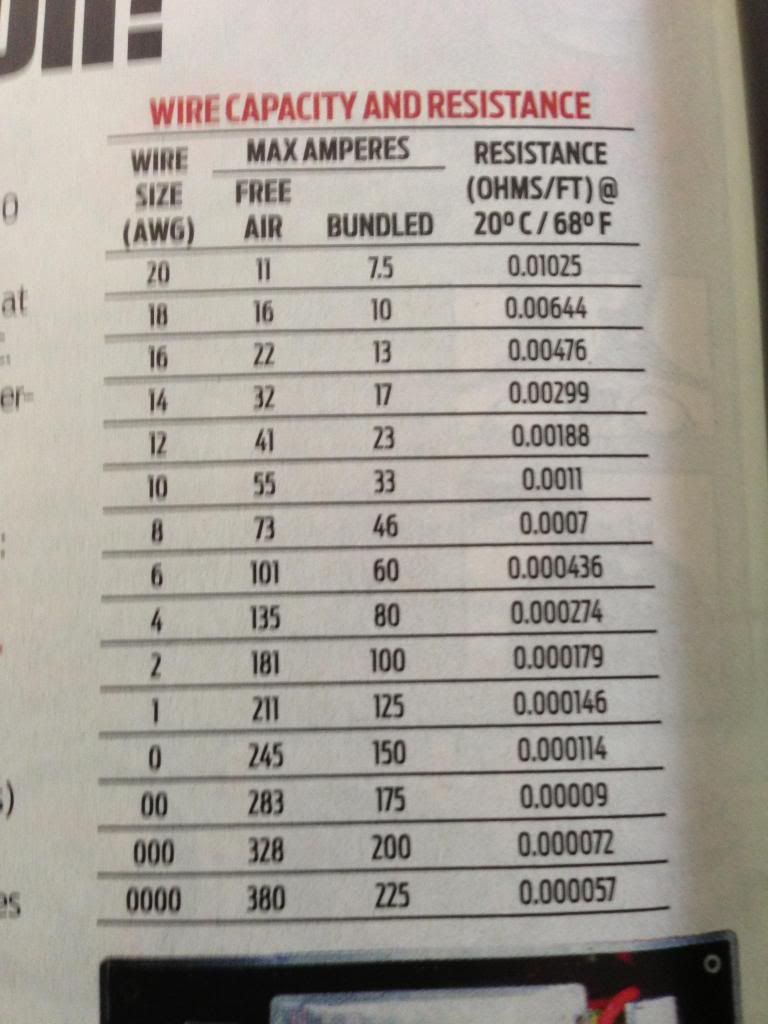 Also has a nice explanation of how to calculate voltage drop across length of wire and what not. I did not want to type it all so I made it where you can read the pictures.
***If you can not read the big picture. click the yellow bar on the 3 pictures of the individual columns*****