I have had a few guys ask me about my dso nano and how to use it. I recently told someone I'd make a tutorial so here it is.
The probe that comes with the dso might be useful for testing circuit boards and such but its not very convenient for us car audio guys.
So first of all I am a sucker for tools and had to get some accessories that would make using the nano even easier. I prob have more $ into the accessories than the nano itself.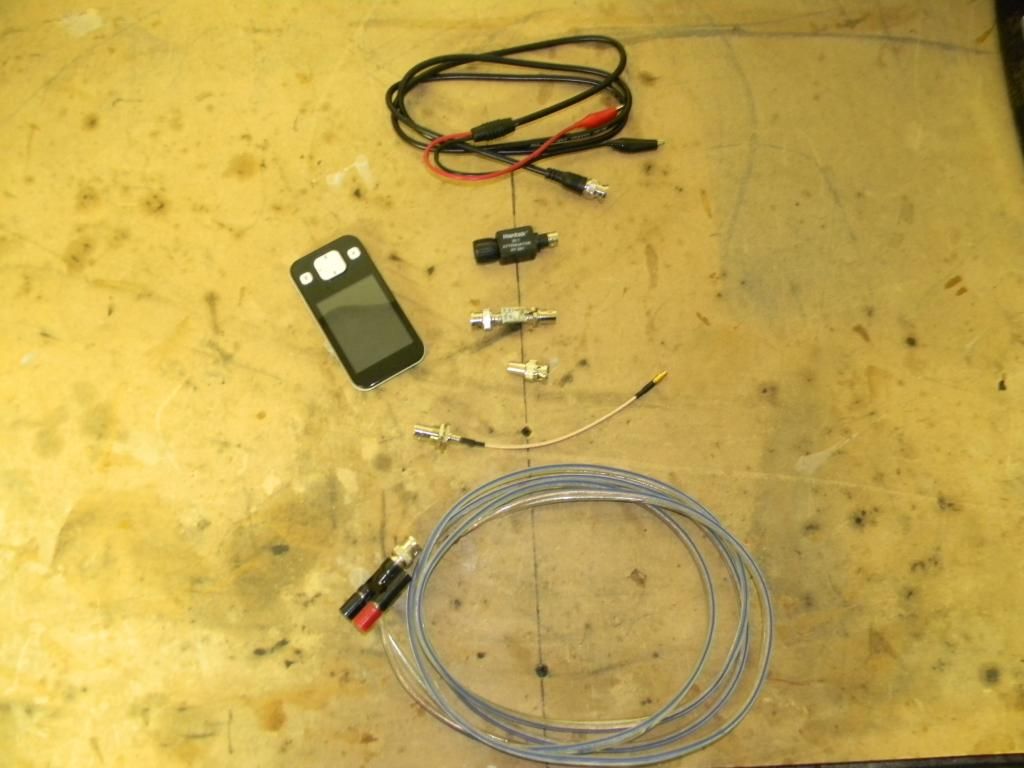 Next up is an adapter so that I can use BNC plugs like almost all oscopes have. With this plug there are lots of accessories options out there.
http://www.amazon.com/gp/product/B00...?ie=UTF8&psc=1
Next I needed some attenuators so that I wasn't limited to testing low power amps.
10:1 like the stock probes that come with the nano.
PC Oscilloscope Accessories Coaxial Attenuator 400V 10x | eBay
20:1 test big amps
http://www.goodluckbuy.com/20-1-atte...illoscope.html
Some probes
http://www.goodluckbuy.com/oscillosc...obe-clips.html
With these as you can see in the pic above. I hooked up to some speaker wire. So when oscoping an amp. I can just screw them into the speaker terminals.
http://www.goodluckbuy.com/bnc-to-4-...lliscope-.html
And the final one as of now. BCN to rca. I can hook up a deck rca output straight into it. I use this in the tutorial.
http://www.ebay.com/itm/400444131721?ssPageName=STRK:MEWNX:IT&_trksid=p398 4.m1497.l2649
Now to the actual tutorial part. This tutorial is for the basic features. The nano can do other stuff but I've never had to do it. And haven't looked into it much.
In this tutorial I am using an rca output with no attenuator. The same principle applies when testing an amp.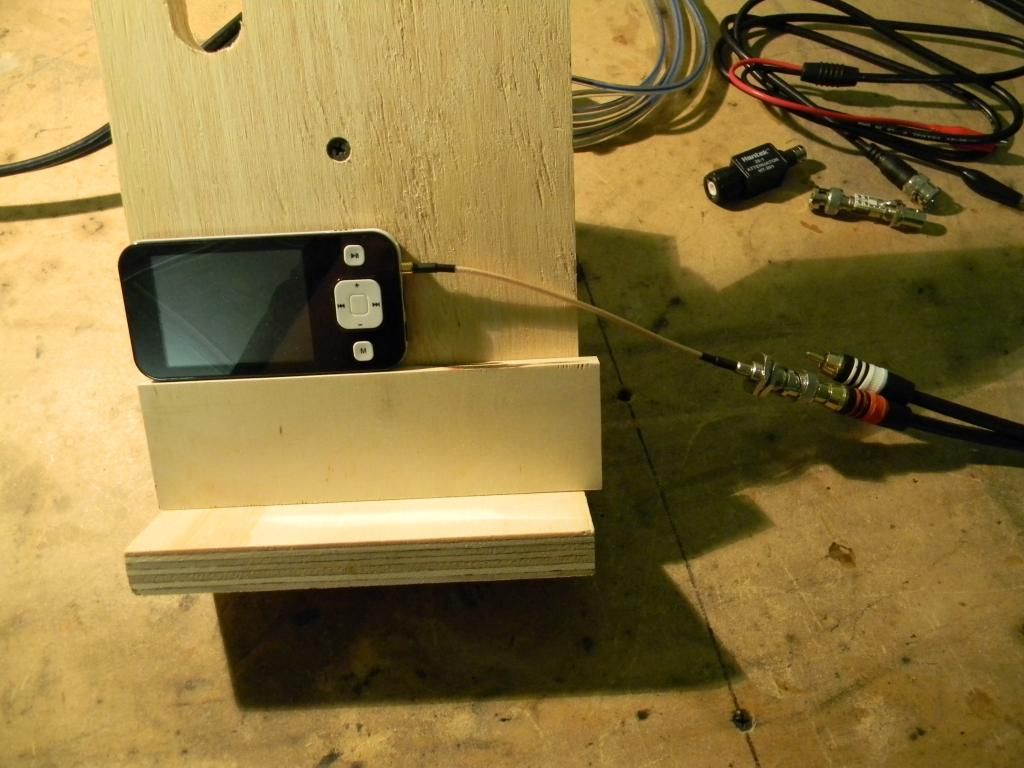 When you first turn on the nano this is what you see.
The purple line means nothing. I guess it's like a demo idk.
The blue line is the signal the nano is reading. In the pic there is no signal going to it so it's a flat.
Now this is how I do it. Play the test tone you will be testing with at about 50%. Here it is not as important but if your setting amp gains with subs hooked up the subs will thank you for it. This is in order to set the proper time on the nano.
I started playing the 60hz tone and this is what I got.
Not very useful. So I moved over two clicks to the right which put the cursor on the time/div
Here you can click up or down to adjust the time.
you can go from 1us all the way up to 2sec there are 18 different settings options
I adjusted the time to 2ms
2ms is prob the best setting for subwoofer setting.
Here is how it looks now.
Notice how it is not centered vertically.
You can click over right once into the y pos.
Scroll up or down to adjust. I had to go up some.
How it looks now.
Now that you have a good view of what is going on, you can start turning up the volume/gain depending on what your testing.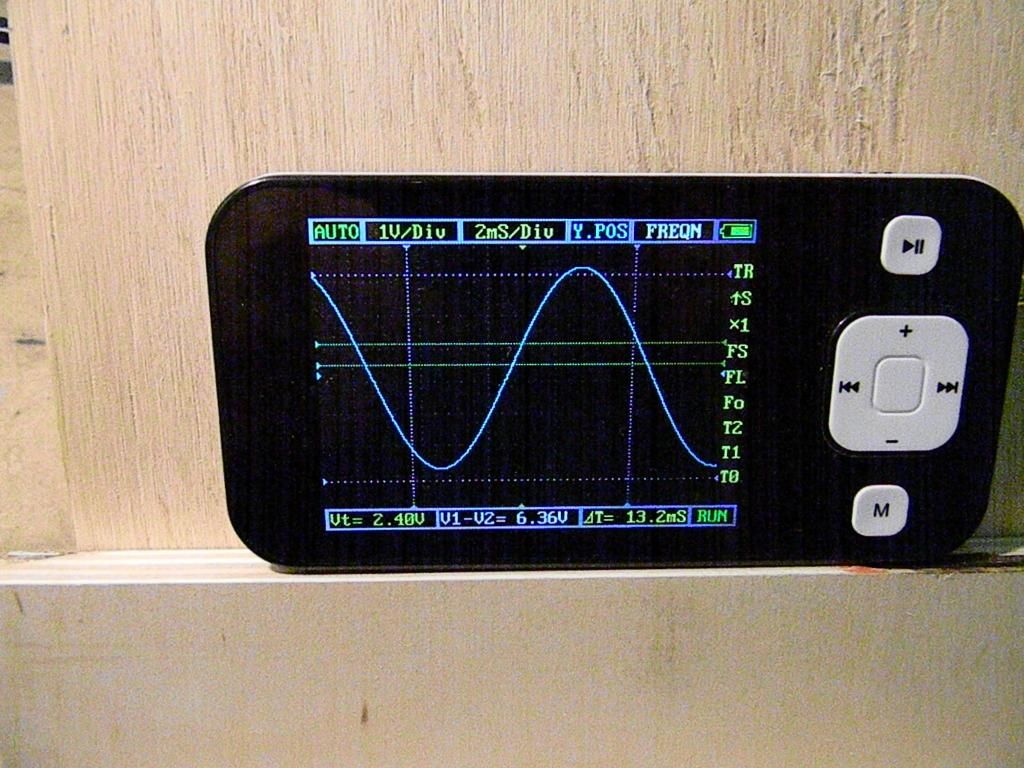 Wave get too big and leave your view range?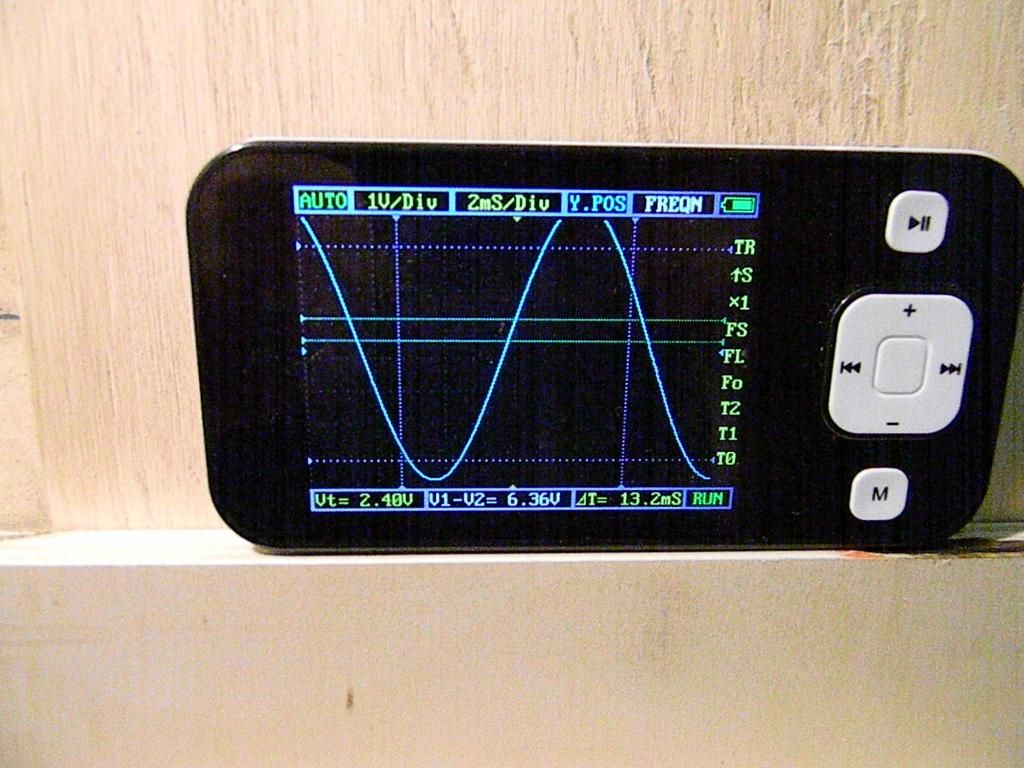 You move over to the v/div and adjust it buy hitting up or down.
you can go from 10mv all the way up to 10v 10diffrent setting options
Here I went up from 1v/div to 2v/div
Note: if you max it out and the wave is still too big it's time to use an attenuator.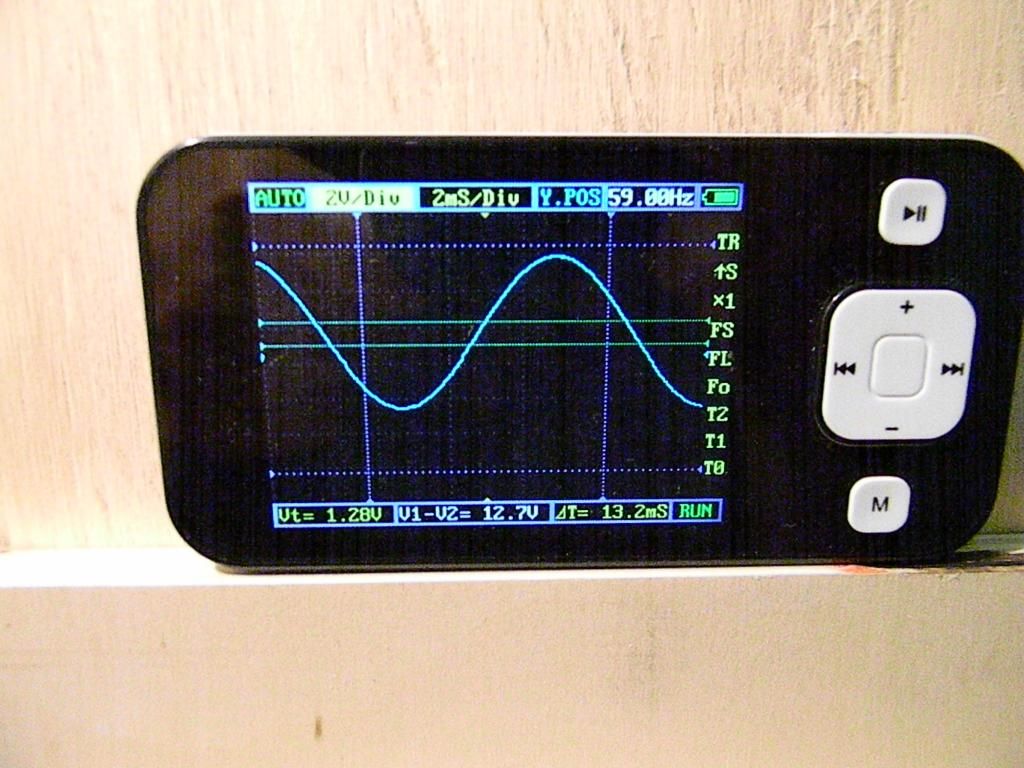 All this was using a 60hz tone. Now what happens if I play a 500hz tone with these settings.
Adjusting the voltage down to 0.1v/div so that I get a better view.
Adjusting the time to 500uS and I have a good view again.
Holy hell that took a long time to write out. Hope you guys appreciate it.