This a problem more people run into then it is brought up. Today I had a perfect example of a shifted top plate at work and wanted to use it to demonstrate how to realign a shifted top plate on an already magnetized motor. We have many easier ways to do this at work but I wanted to demonstrate using tools everyone at home should have so they can do this.
Here is the subject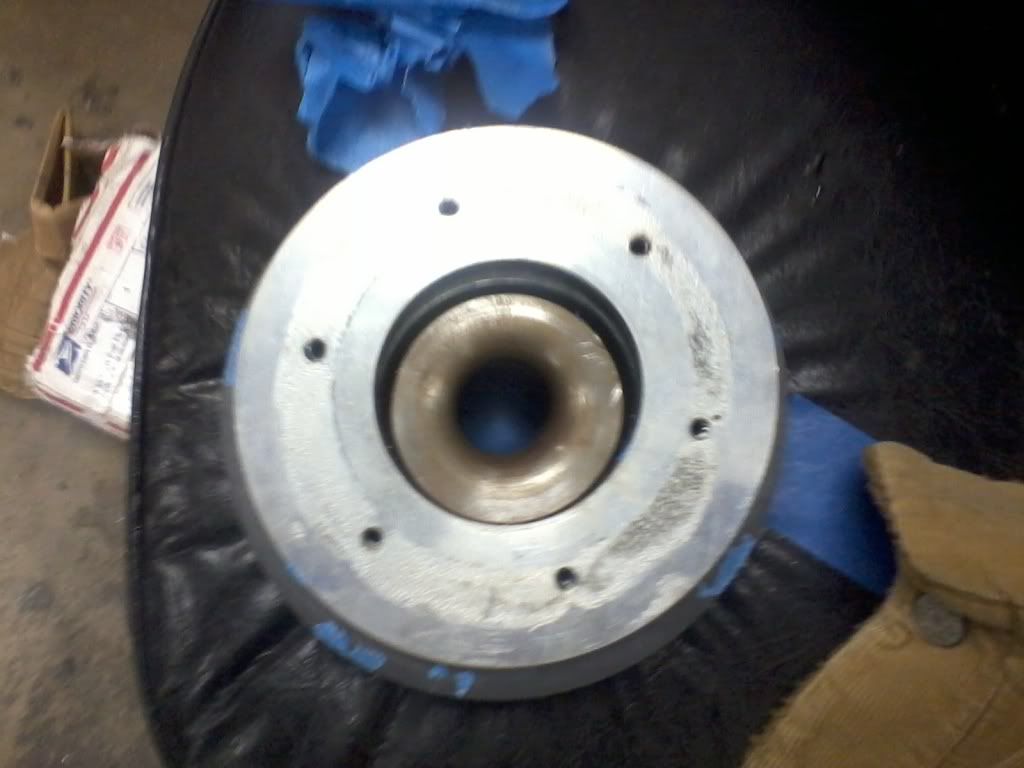 The first step is to put a good size threaded bolt through all of the tapped holes, make them pretty evenly and raise them about .25" at a time.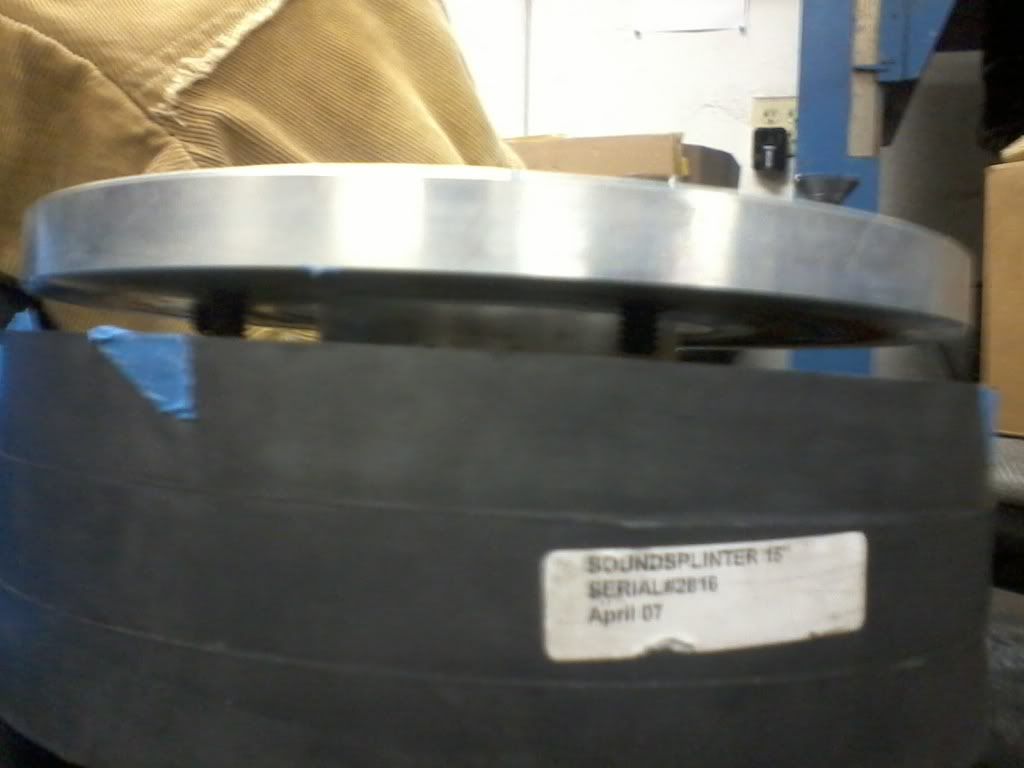 From here you should be able to scoot the top plate off with a rubber mallet, or how ever high it needs to be to clear the pole piece.
Once removed inspect that the top slug does not have any substantial cracks, if it does then other steps need to be taken but in many cases you should be fine.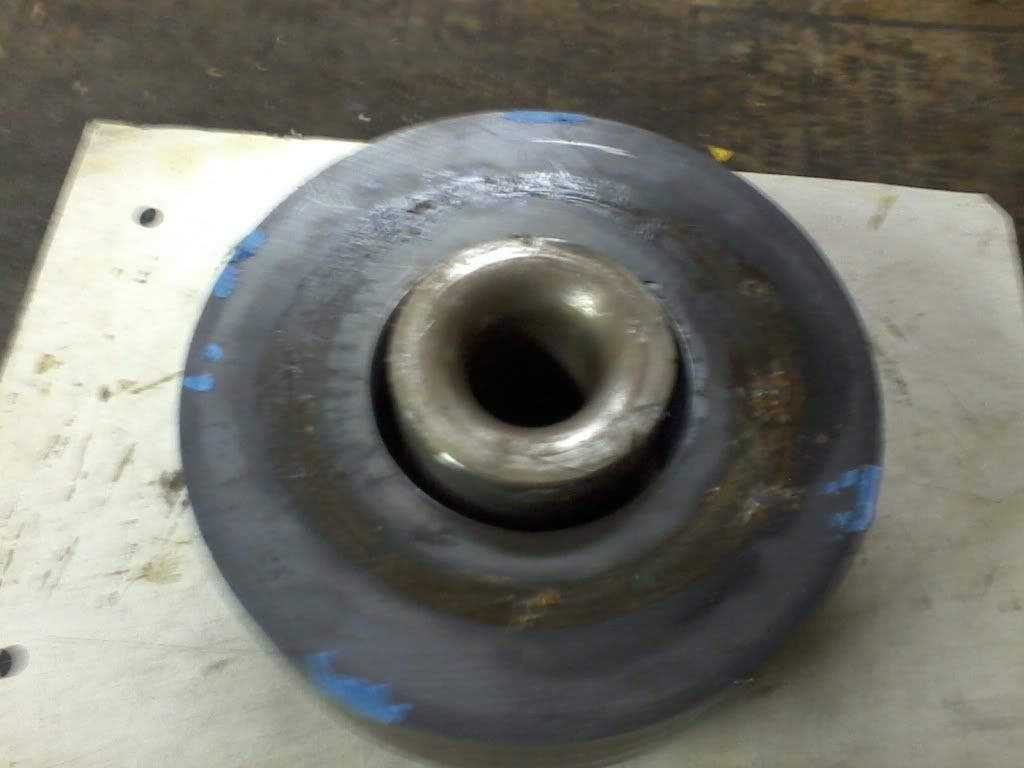 In this case it appears TC forgot to use activator on their glue and that is the reason for this fail. It is best to scarp all glue clean of the motor and top plate. Make sure to make the top plate abrasive by using sand paper or other similar methods. (something most companies also forget).
From here put the Loctite (we use 770) activator on the slug and the glue on the top plate. I use 2" bolts but with neo or larger motors id recomend 3". Use a spare coil or aluminum sleeve and then begin shimming both the inside and outside so that the coil is solid in place and there is no play in the TP. In this case I used two .005" shims on in the inside and two .005 and a .0025 shim on the outside. If you dont have shims many people use overhead sheets from local stores.
Your motor should now look similar to this
From here lower all the bolts down as evenly as possible, I like to go by hand for the first 1-1.5" then it begins to get harder and I use a ratchet. The magnetic feild should pull tight on that glue bond and it should adhere in 20-30seconds.
Here is the end result.
__________________
"That's the problem with your generation, you sit around in your vintage t-shirts, with your participation medals and you never actually do anything"