From this point the yoke can be placed into the magnet allowing the plates to connect, and be placed in a press.
Repeat the steps to add more slugs on top of one another.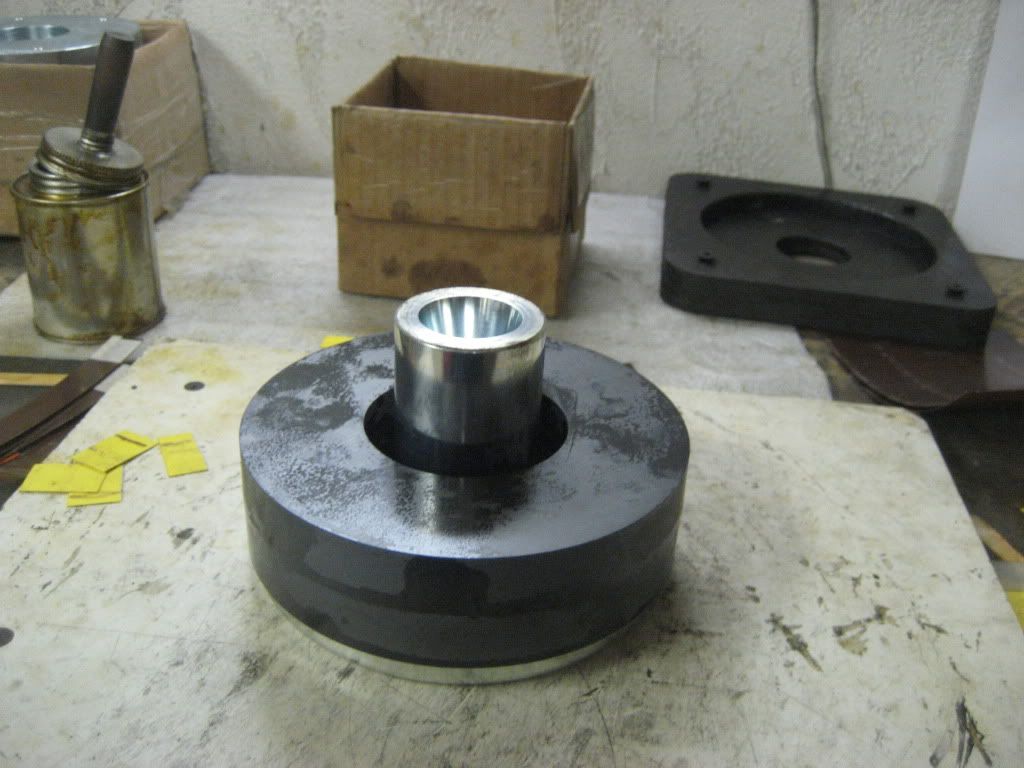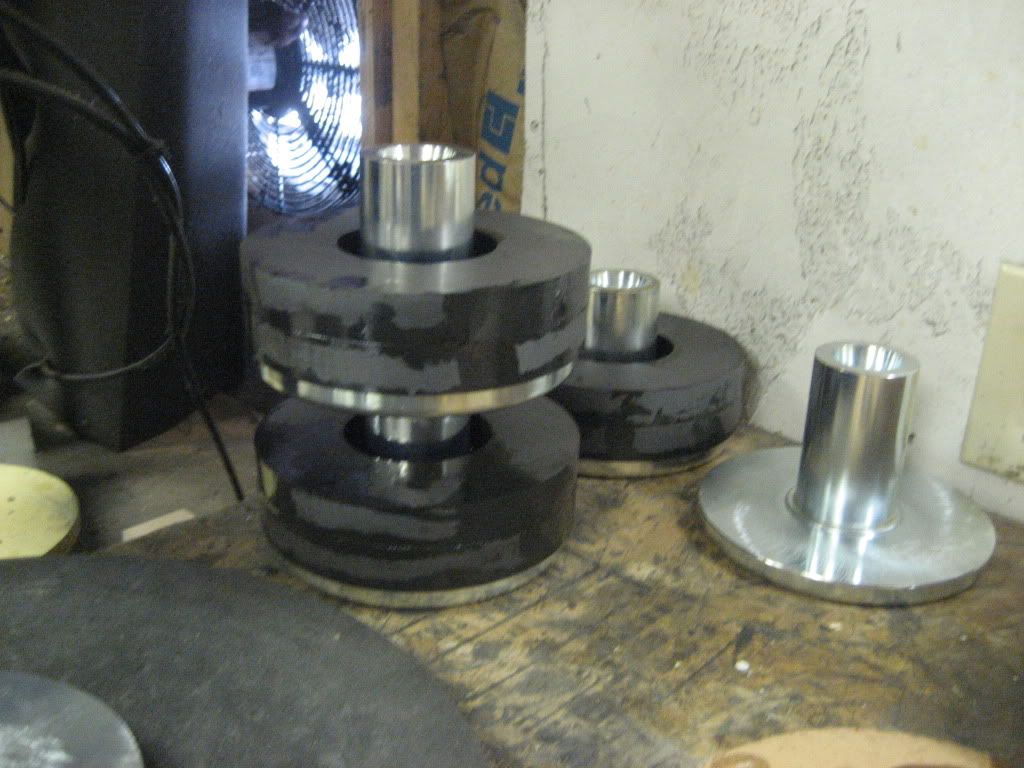 Now for the tricky part which has the least option of error. Shimming the top plate. I prefer to use a coil of the same size planned to be used on the motor. Place the coil in the top plate with top of the former down like pictured.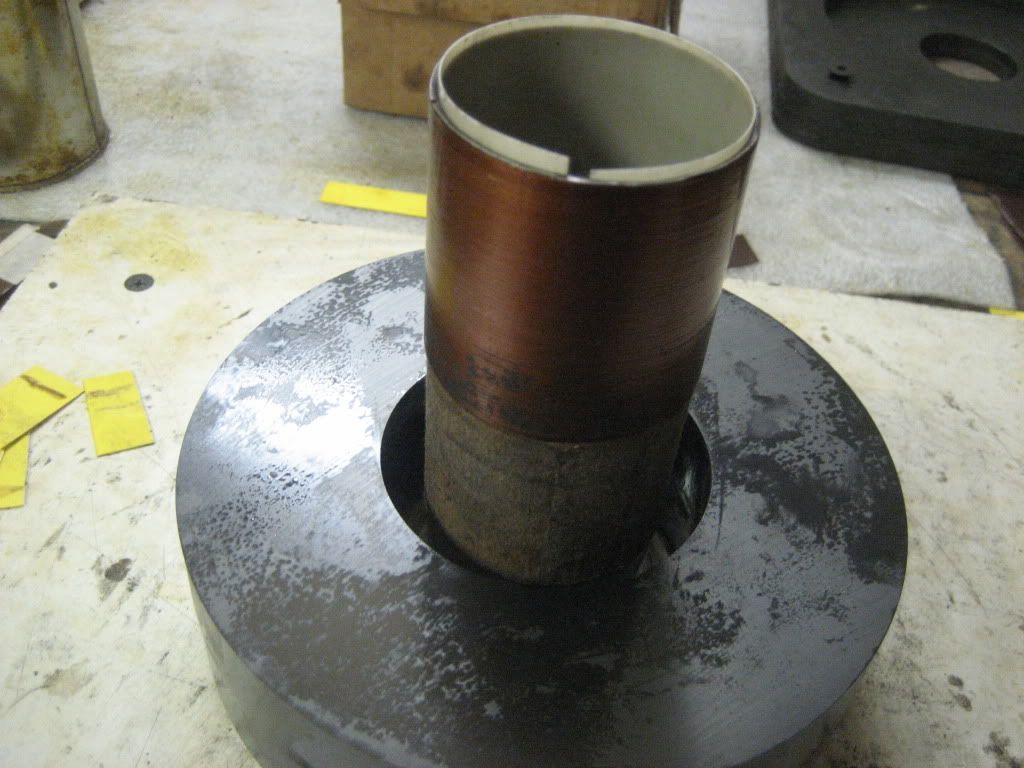 Check to make sure the coil can be pushed down nicely, while also not too loose. In most cases a single shim can be used for this.
Have the top plate scuffed as well and place a bead of glue in the center of it.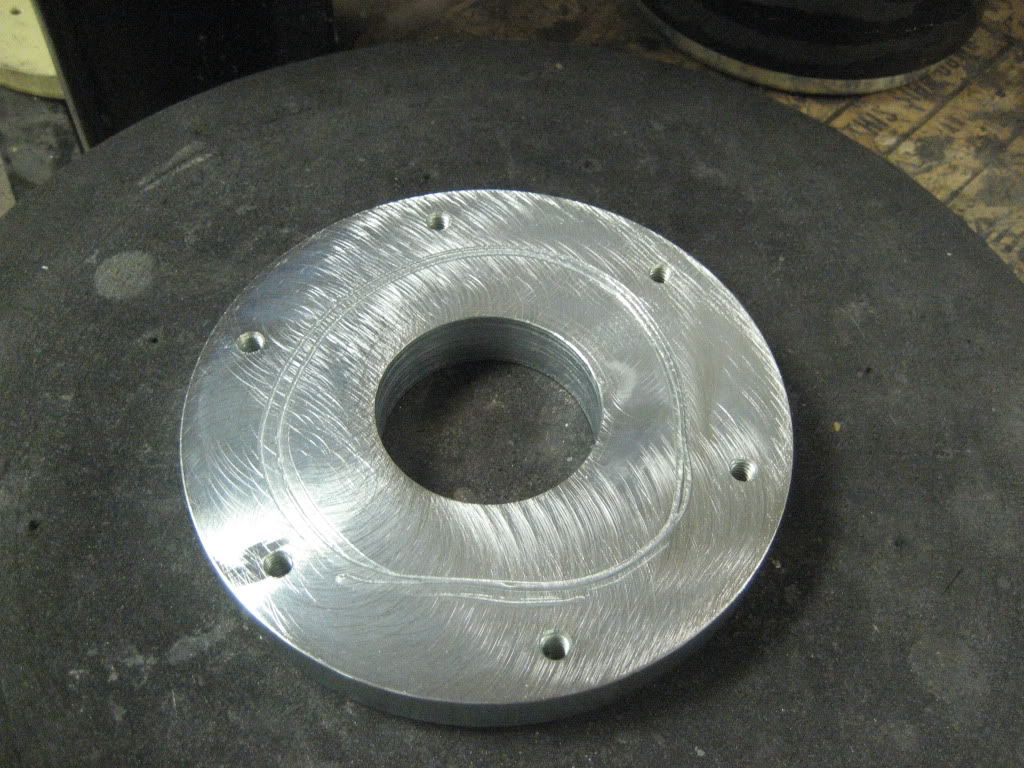 With primer on the magnets I prefer to use popscile sticks to hold the top plate above the magnets as I apply the outside shims.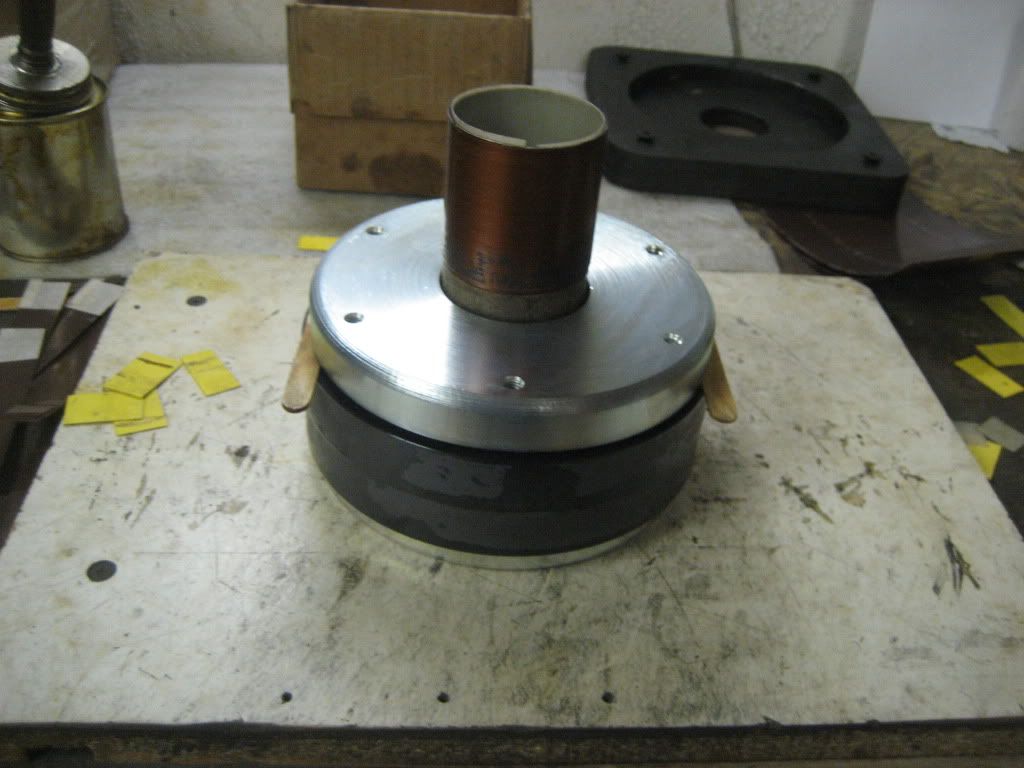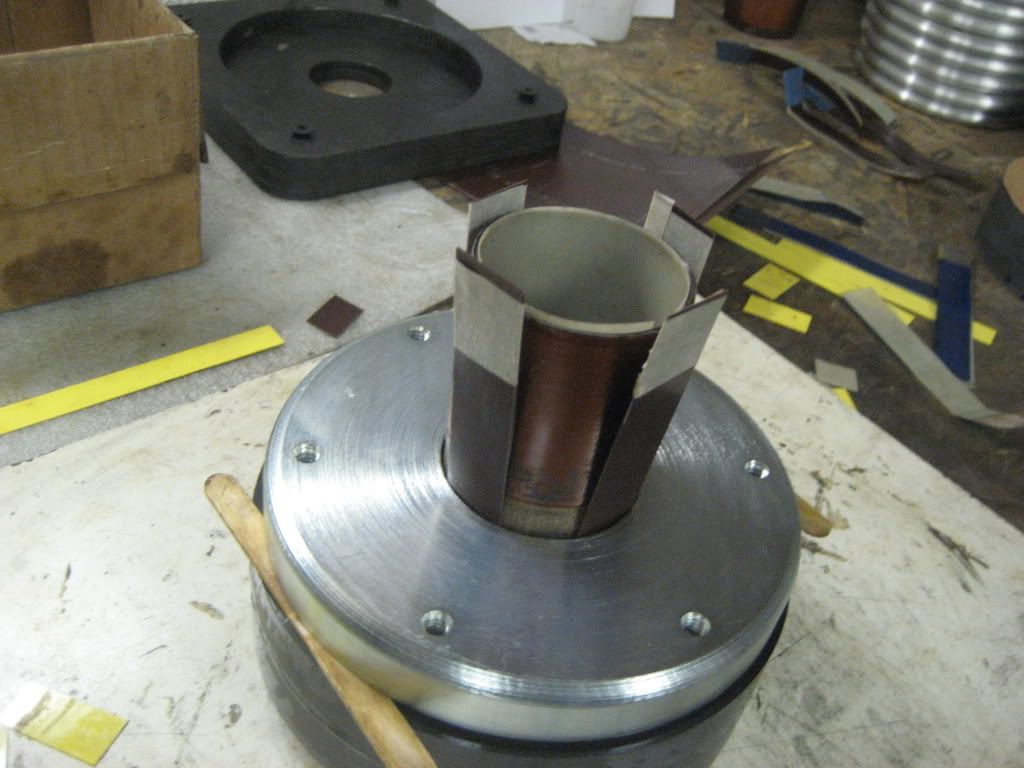 Once shims are applied, remove popscicle sticks, and press coil down as you will notice the top plate center itself. Turn the motor upside down and press it for the last time.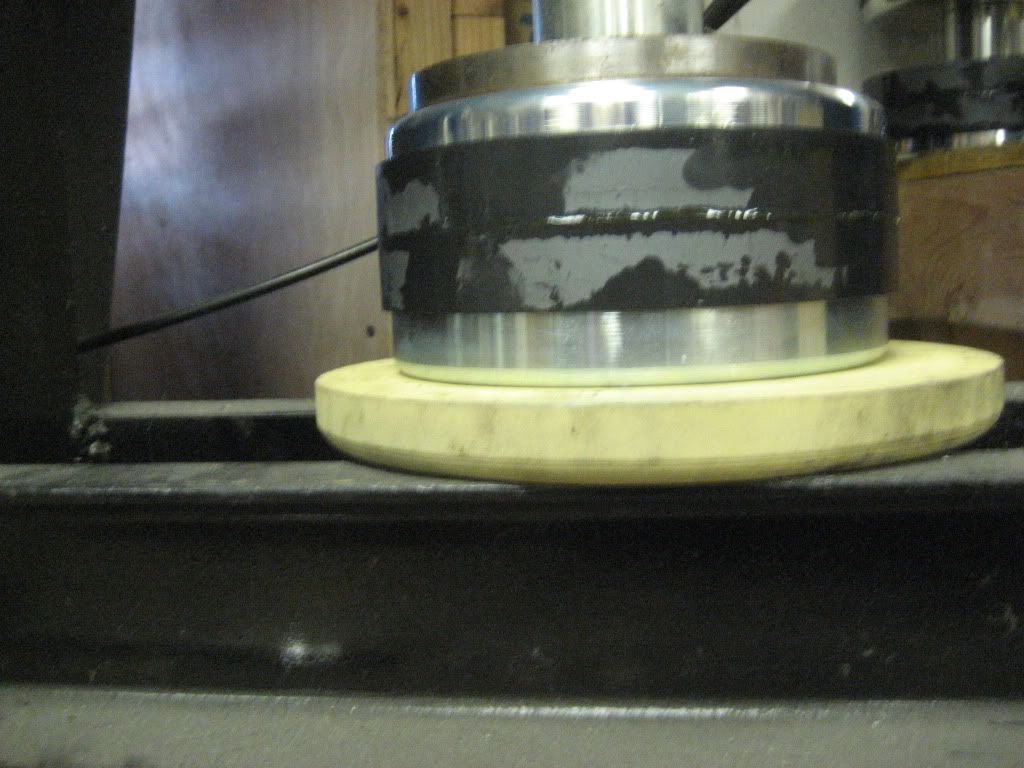 As you can see the magnets still have some primer on them, a little acetone cleans them right up.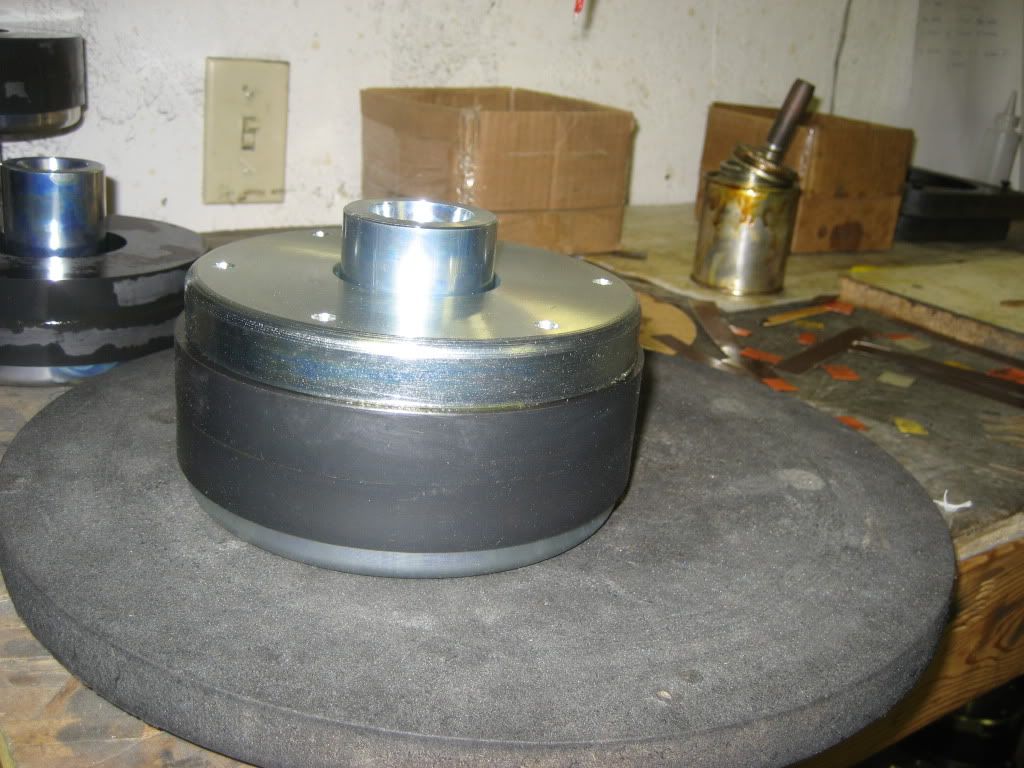 You now have a perfectly centered gap
Ready for magnetizer, then from there basket and softparts can be applied.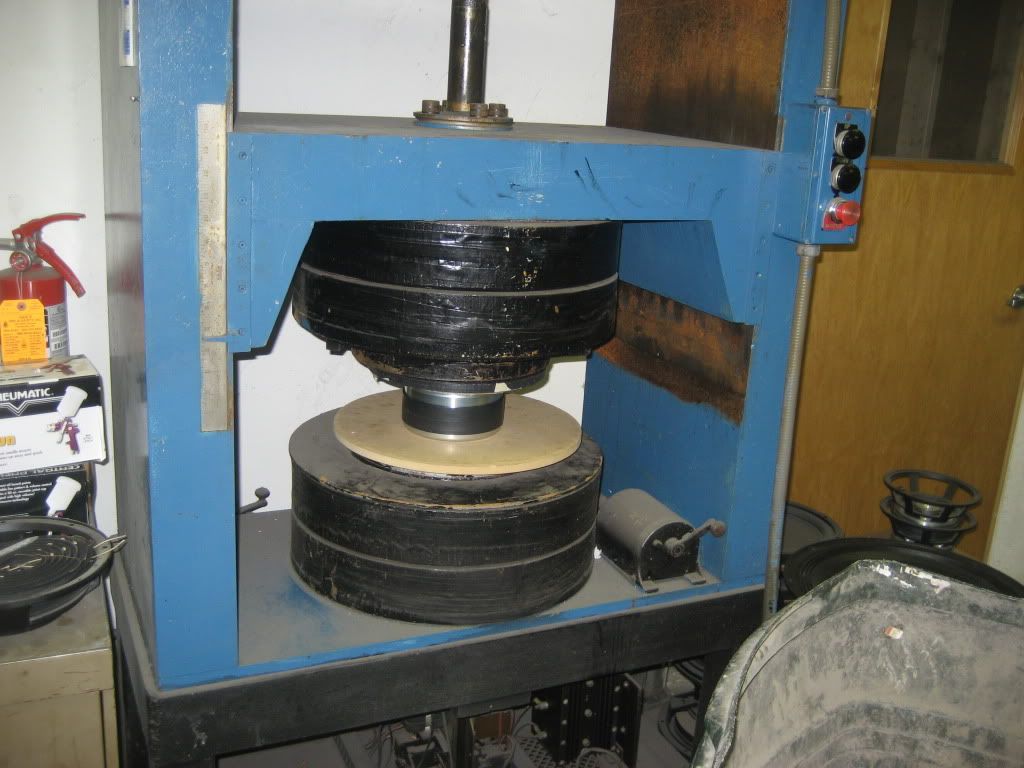 __________________
"That's the problem with your generation, you sit around in your vintage t-shirts, with your participation medals and you never actually do anything"