I call them mini pods because they're not actually pods with a full back, just the front. I did this because I don't have enough room in my doors and the depth of the speakers were keeping my doors from sealing properly and luckily, my covers pop off from the panel. Not to mention, my speakers don't mount to the doors, they mount onto the door panel.
To do this project, the cover/grills for your speakers has to be able to come off, or you can take your door panel off and tape off the parts you don't want to work on. Here is a list of what you'll need:
Respirator
Speaker grills, door covers, or door panel
Fiberglass resin
3-5 cheap brushes, depending on how much area you'll be glassing
Body filler/Bondo
1 speaker
Plastic mixing bowl
Body filler spreader
16 screws
80 and 320 grit sandpaper
High build primer
Paint
Glazing spot putty
MDF rings cut out to fit your speakers
Wear your respirator at all time as something is always in the air while doing this project. I start off by cutting the plastic on the back side of my grills. They just pop off my door panels, which made it easier for me. Then I get my MDF rings and slide it from the back under the fabric, which made it raise up. If you're not fortunate, then you'll have to wrap fleece around the area you're working on with the MDF ring behind it to make a base for the resin.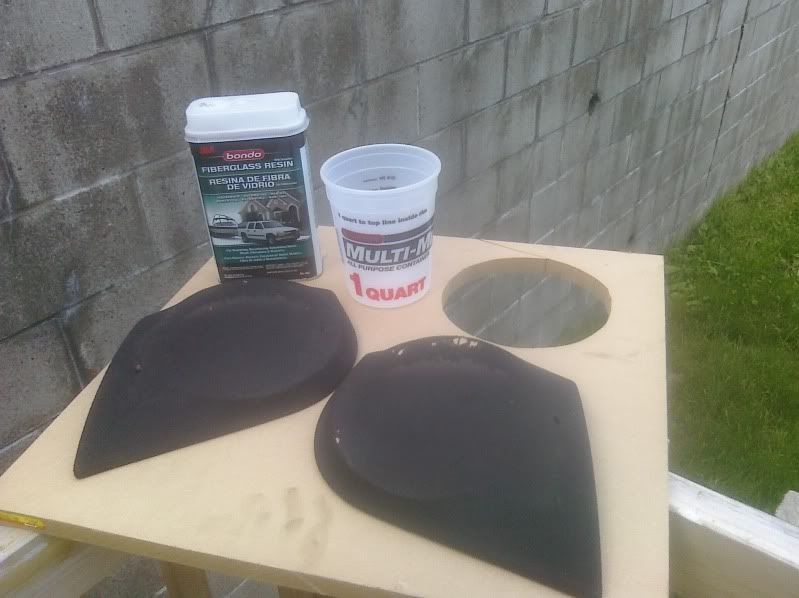 Next, you'll get out the brushes, your resin, and the plastic mixing bowl. Mix the resin and hardener per the instructions. Brush the resin on your pod like so and make sure you get resin ON the MDF ring AND whatever fabric you're using so they'll become one piece when the resin cures: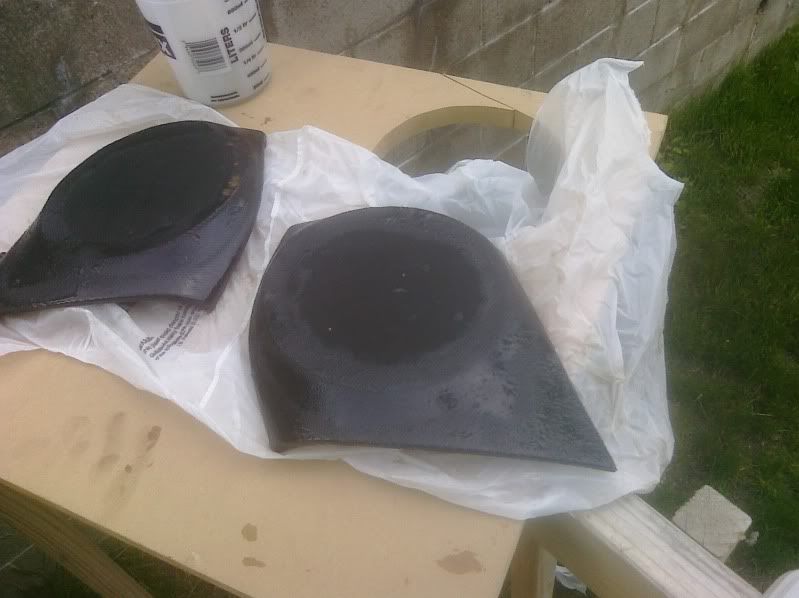 Now you wait for it to dry. I left it overnight and this is what I got in the morning: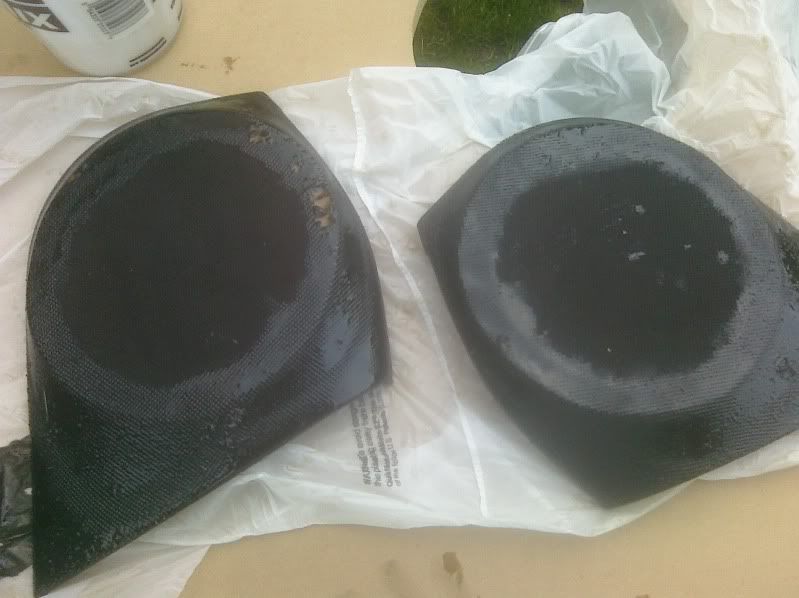 Now you're going to stir up your body filler/Bondo and apply it over your molds with the spreader. Try to use the least that you can since the point here is to fill in all the imperfections before sanding. You'll have something like this: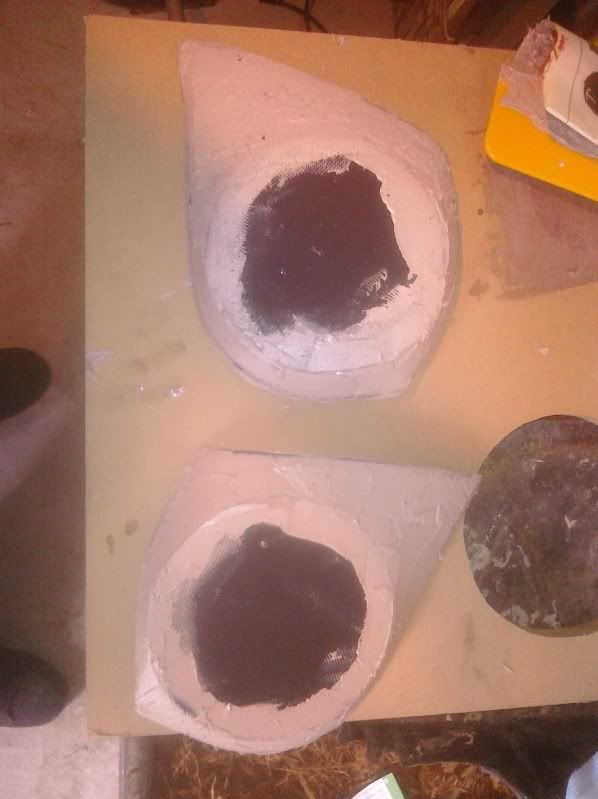 When the body filler cures, you'll want to sand it down with the 80 grit sandpaper so it's smooth. At this point, I also cut out the fabric where the speaker would be. I used a jigsaw cutter: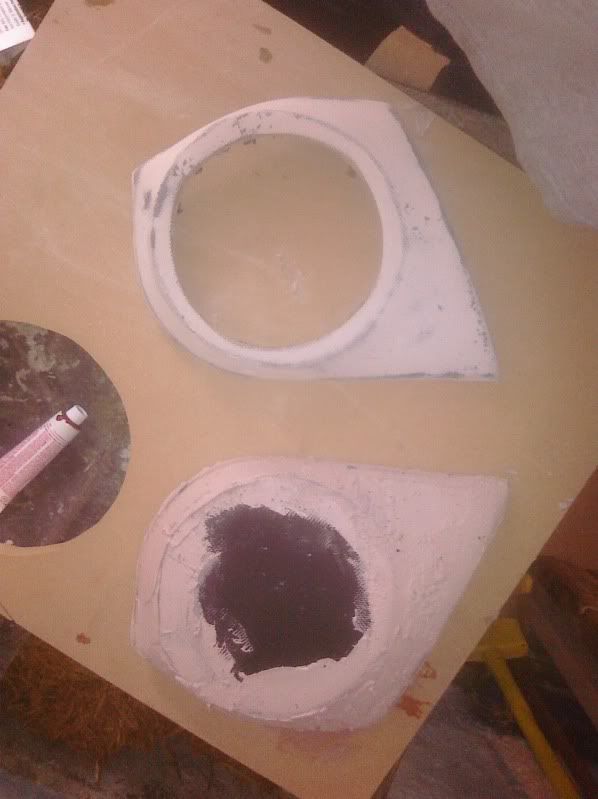 The next step is optional but I did it because I had pits in my pods. If you chose to skip this step, make sure you go over your pods with the 320 grit sandpaper before proceeding to the next step. The glazing spot putty will fill those pits and imperfections but be warned that thick layers are not recommended or you will be waiting a very long time for it to dry. If you chose to do this, spread it like so: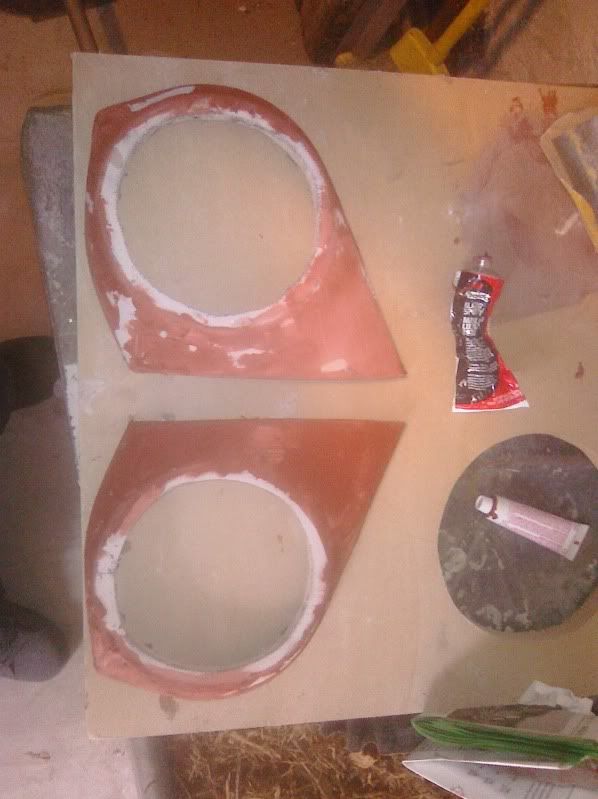 When the putty completely cures, sand it down with the 320 grit sandpaper. Wipe off all the dust from sanding and spray your pods down with the high build primer. When that dries, it's ready for paint. You can use the color of your choice. I chose matte white to match my interior that I will be two toning later on. Your finished product will look like this: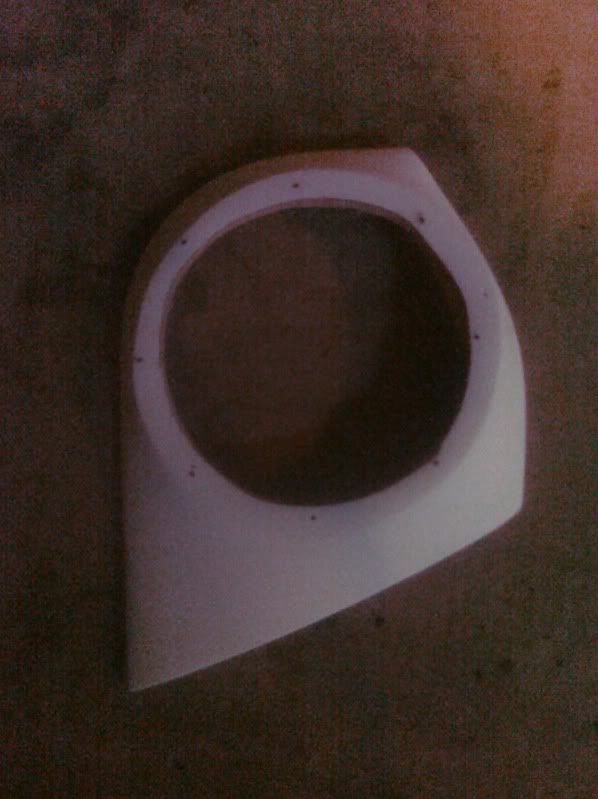 This is how it looks like with the speaker mounted. I'm a dumbass and threw away the grills that came with my comps but if you have them, use them.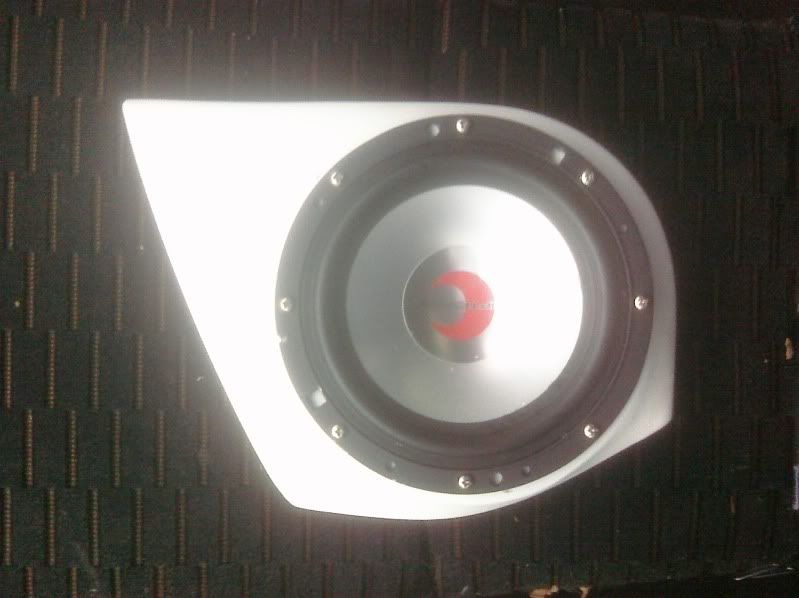 And finally, the pod mounted on the door panel. They sound even better now but that's mostly due to the speaker not seating like it should.
Sorry for the crappy phone pics and I hope you guys enjoy it.