Started out Saturday sledding. Went up w/ my brother and a couple friends, and it started snowing. Anyone who's ever been deep in the mountains when it starts to snow hard knows how shitty it can be. It got to very low visibility, and someone ended up riding into a deep hole. This was after we'd dug on it for about a half hour. It was insane. The only visible part was the top of the tunnel and the flap lol. It was buried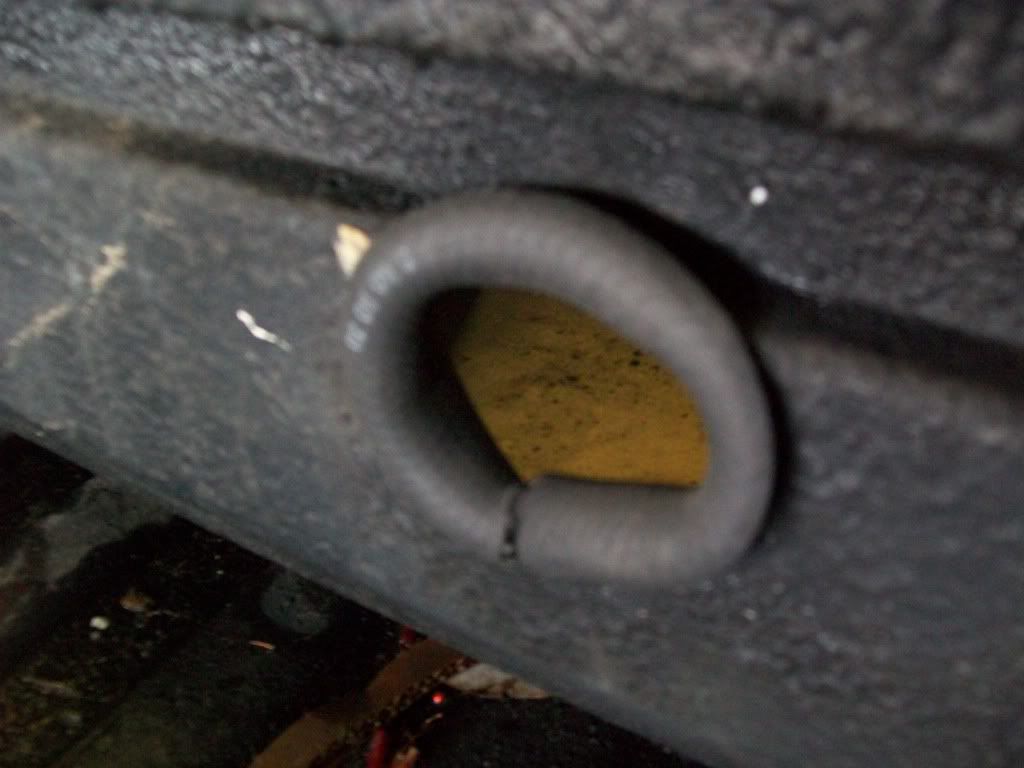 Well, I busted out the plasma cutter, but no glasses. So the holes I cut were shitty but cleaned up and covered w/ a piece of hose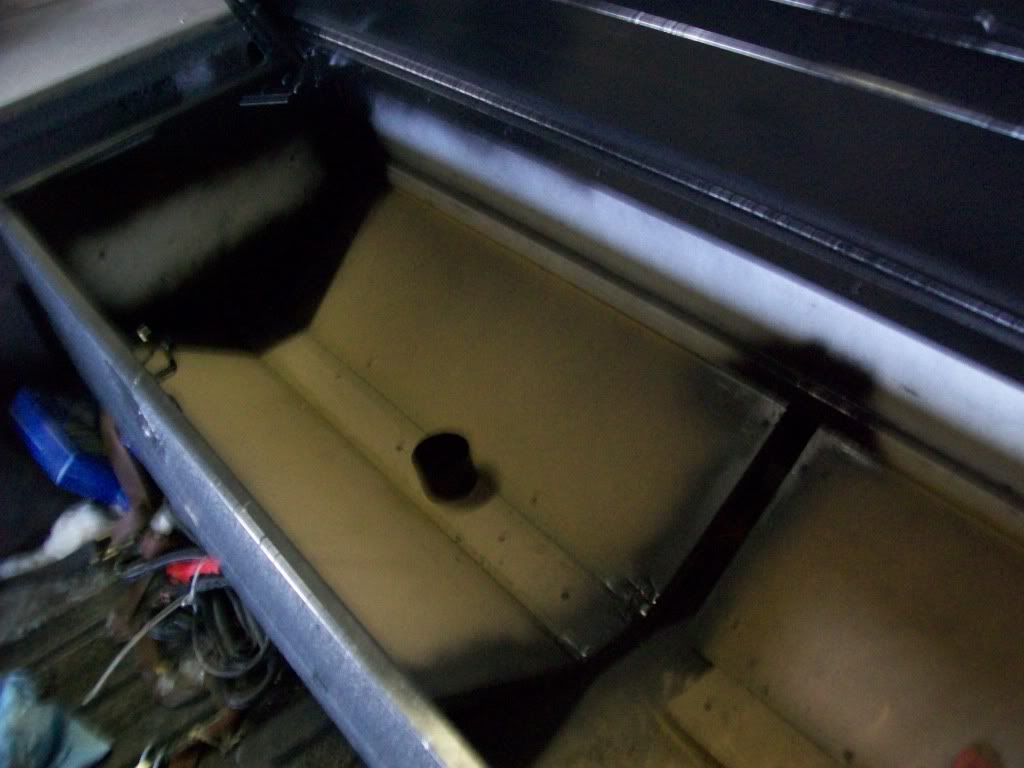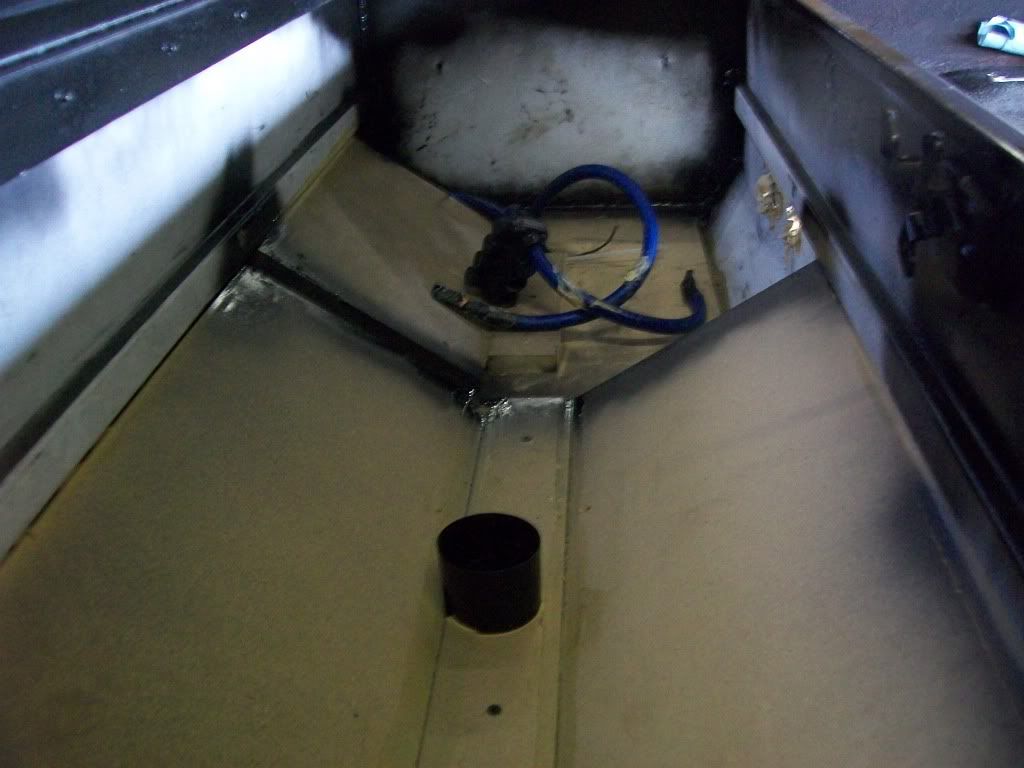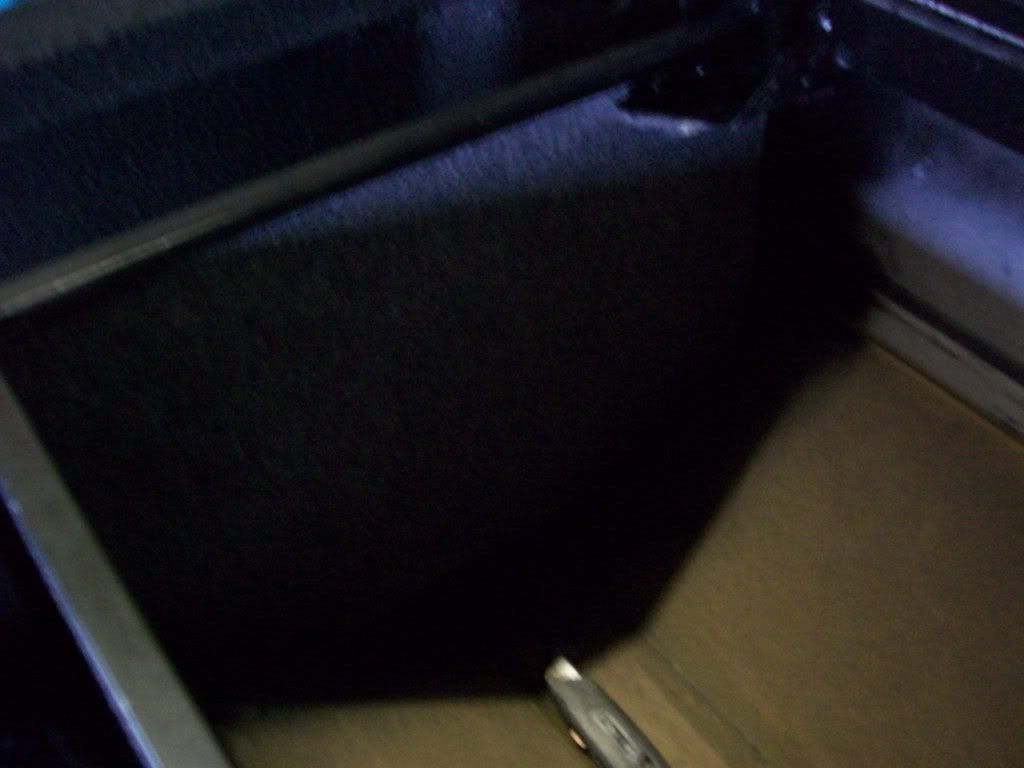 Started the carpet.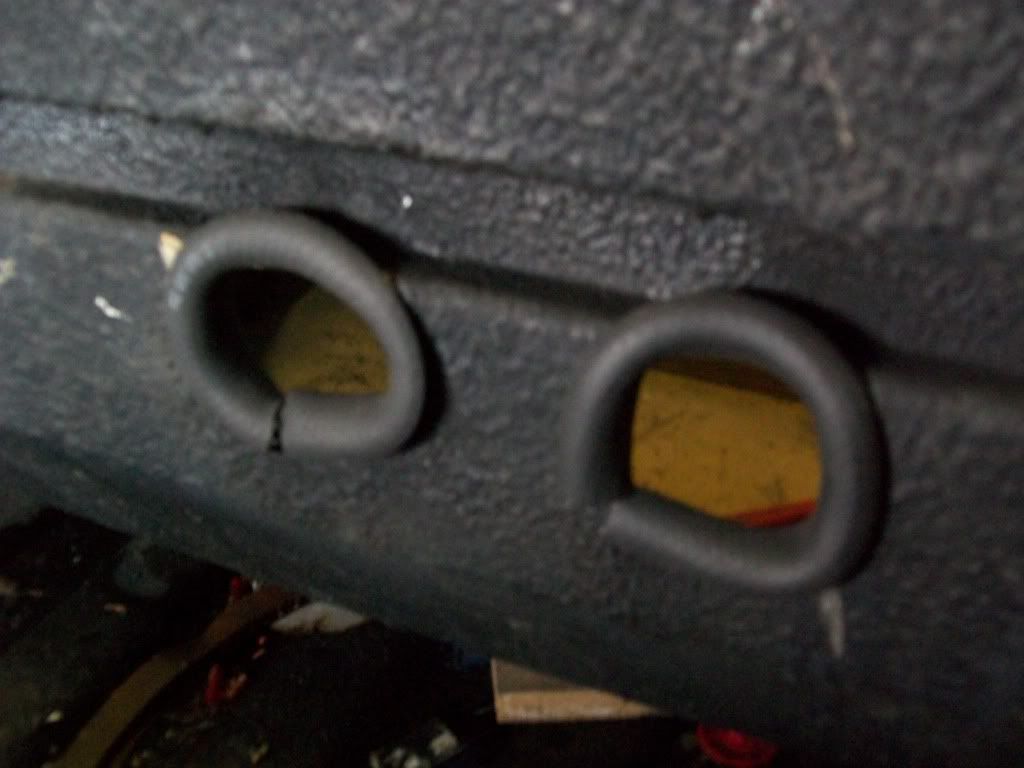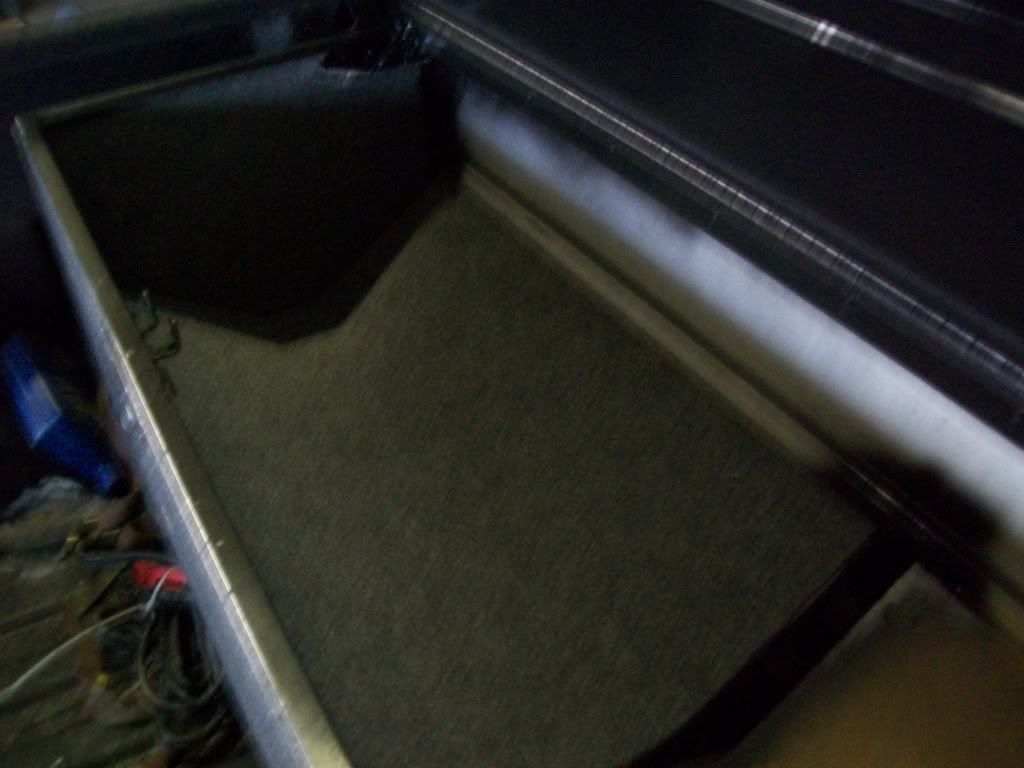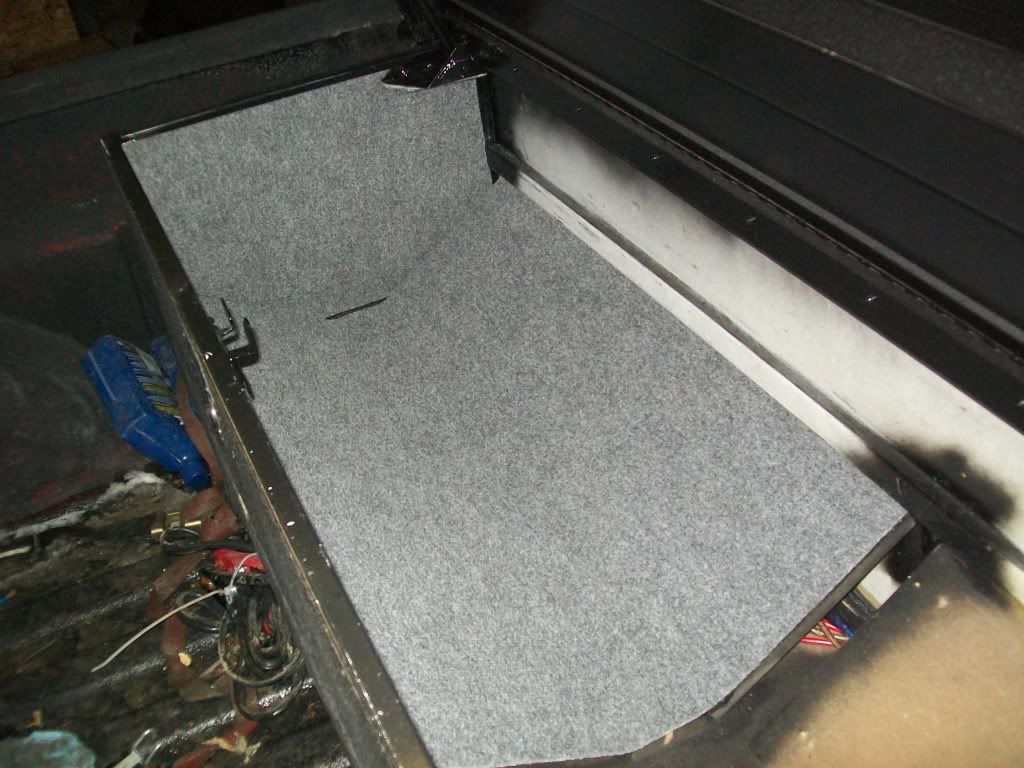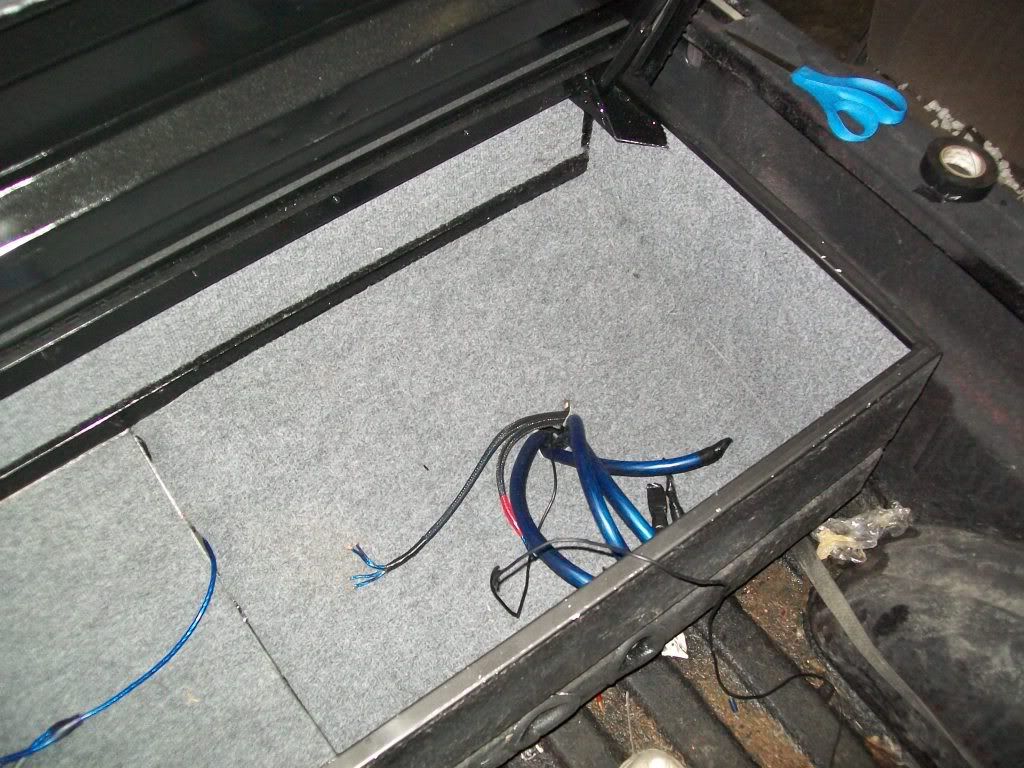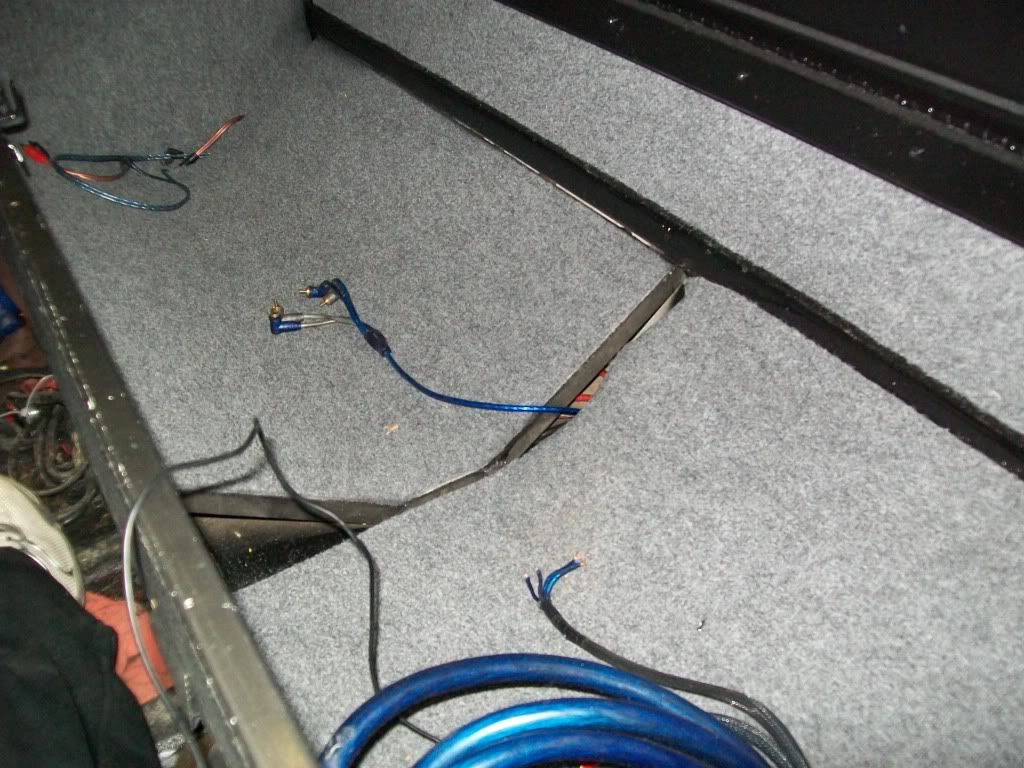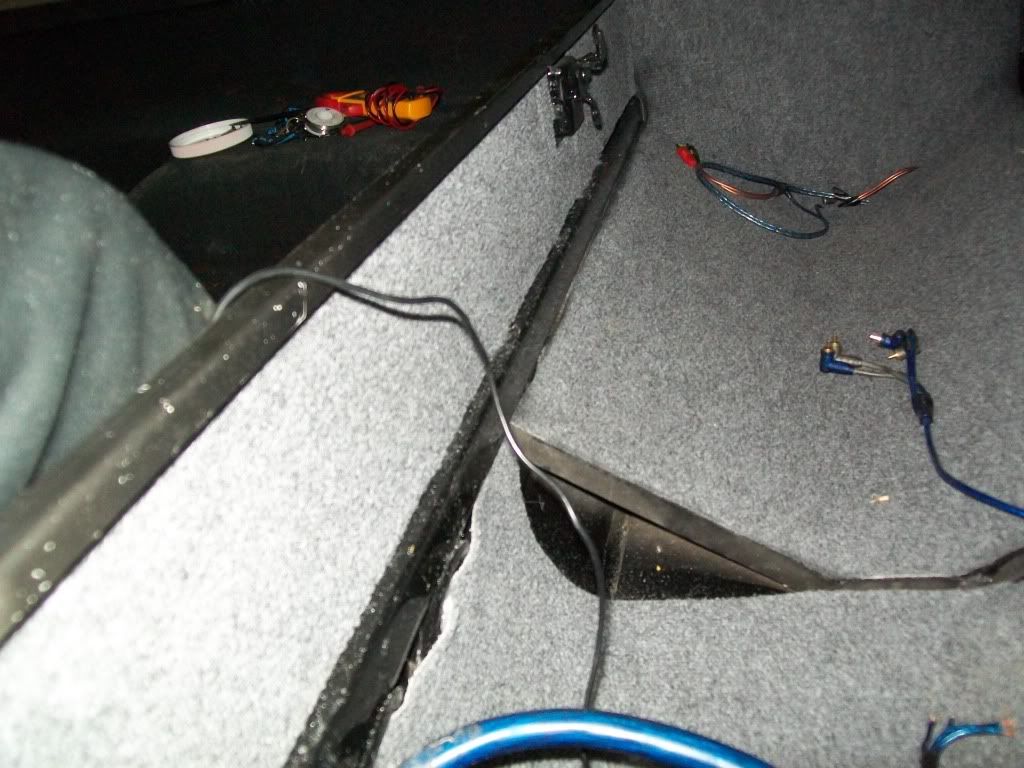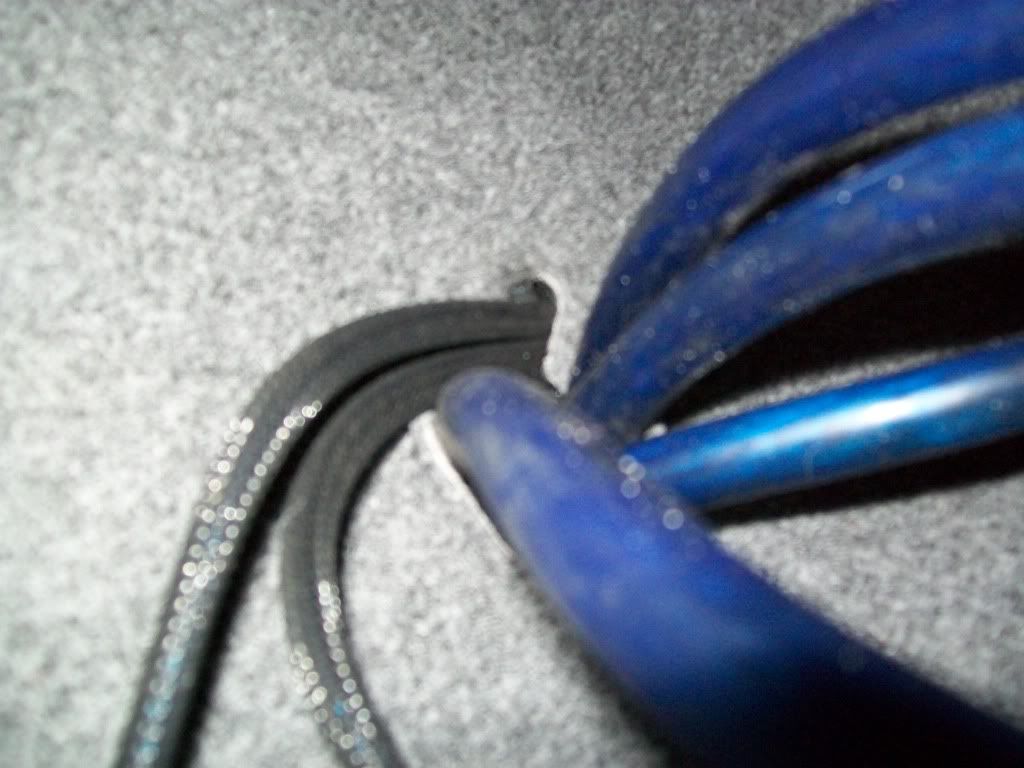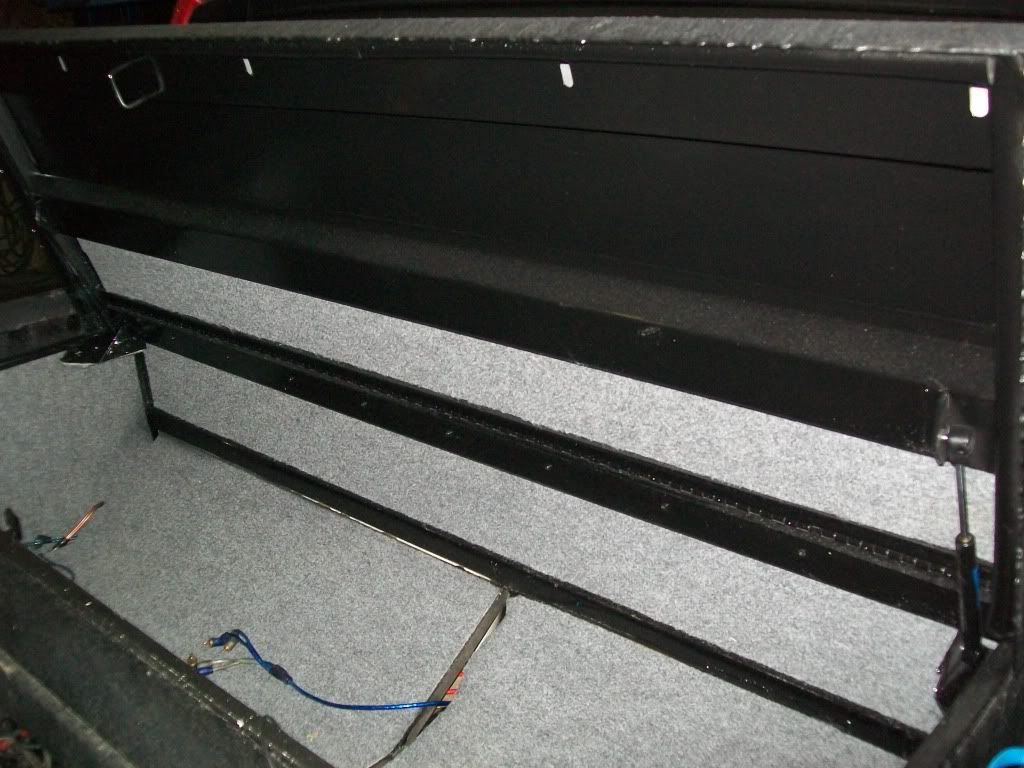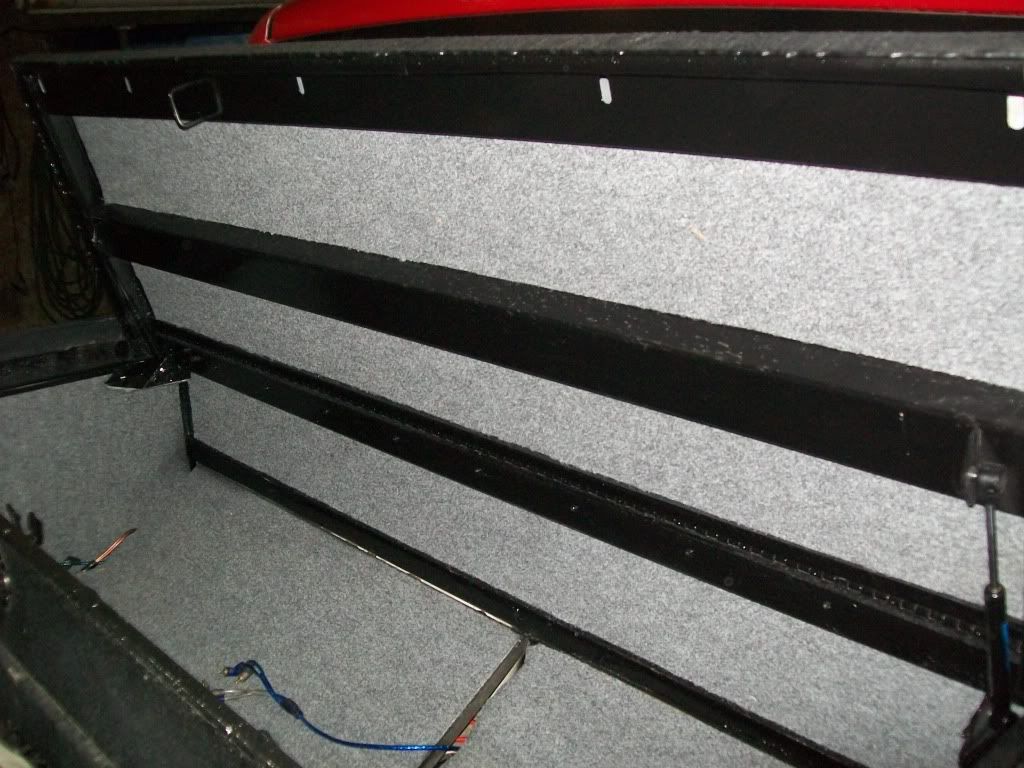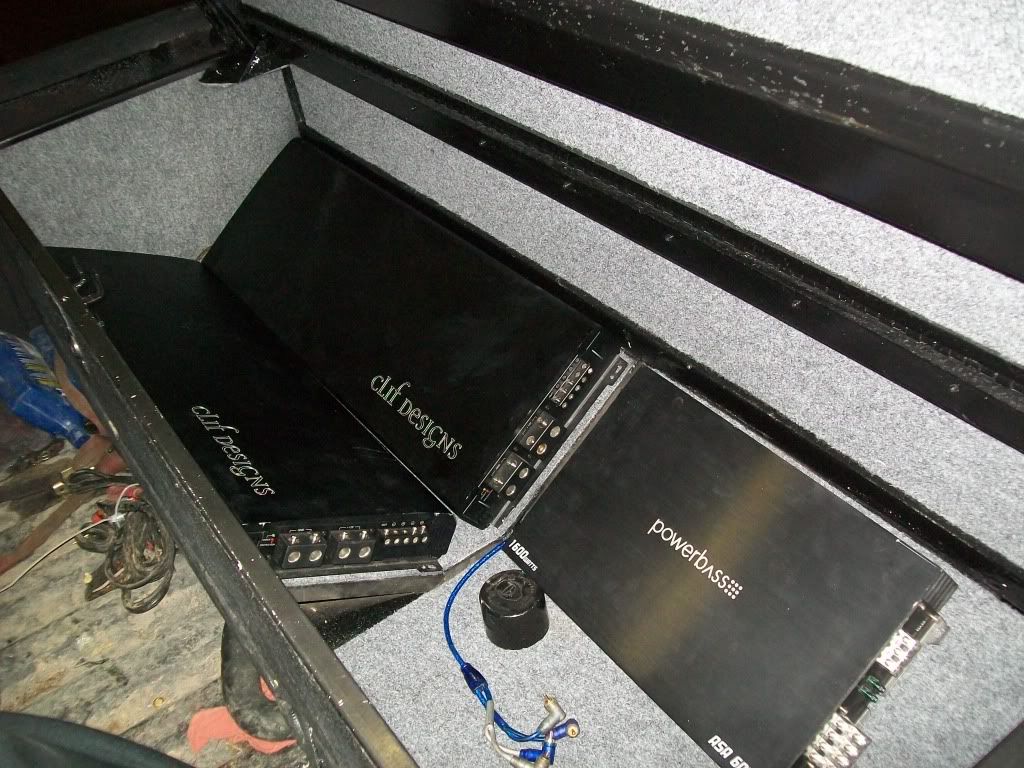 All mocked up w/ amps in and carpeted up nicely! Amps look good w/ the carpet, and everything fits well.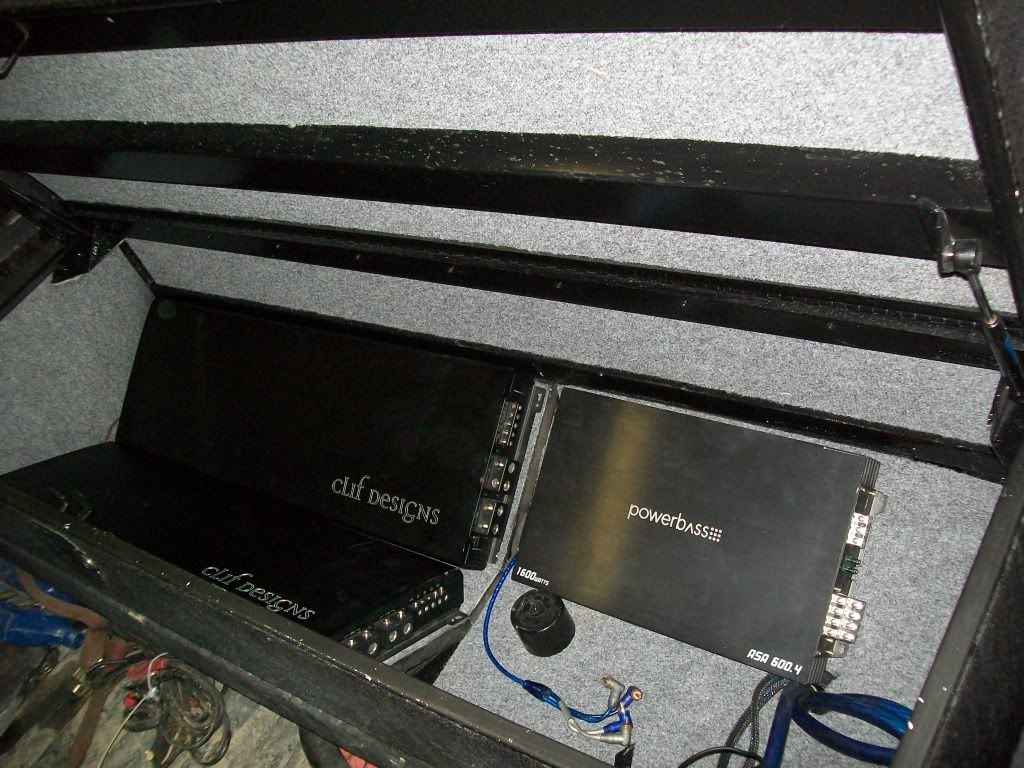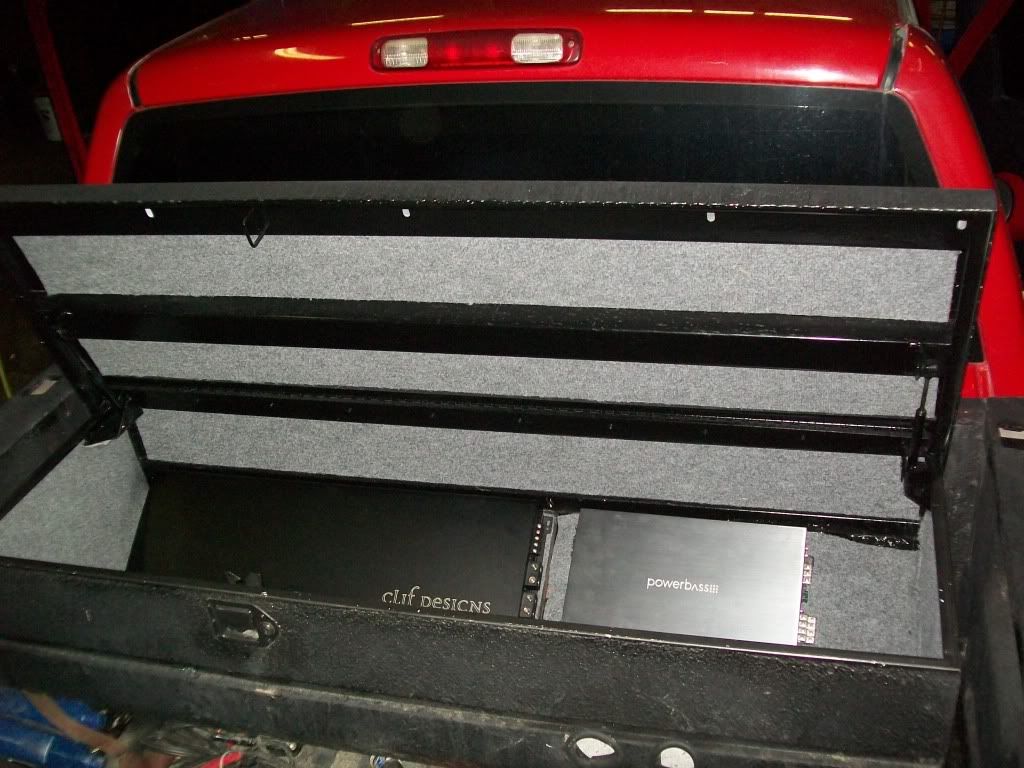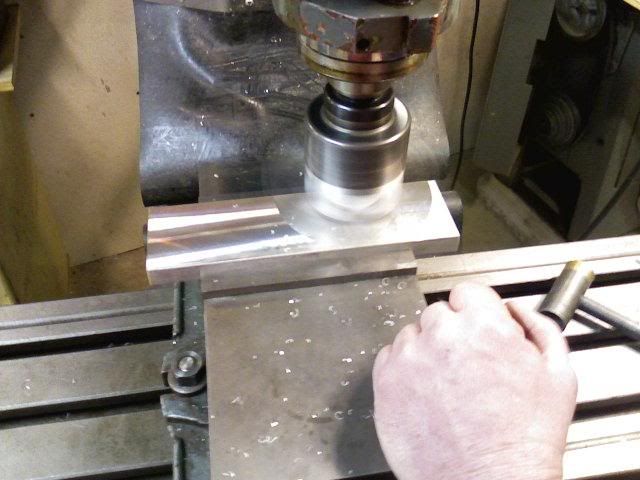 Let the machining begin! I worked a GOOD chunk of Sunday on these. Man, they were a pain. Everything is precise, though, and perfectly placed for what I want. VERY pleased with this. Sorry toolmaker, had to do this one myself! Lol, I hope you understand
I had a good time doing it, though, and really enjoyed working on these machines. I had access to some great stuff, and just about anything you can imagine as far as working w/ metal goes! They came out super clean!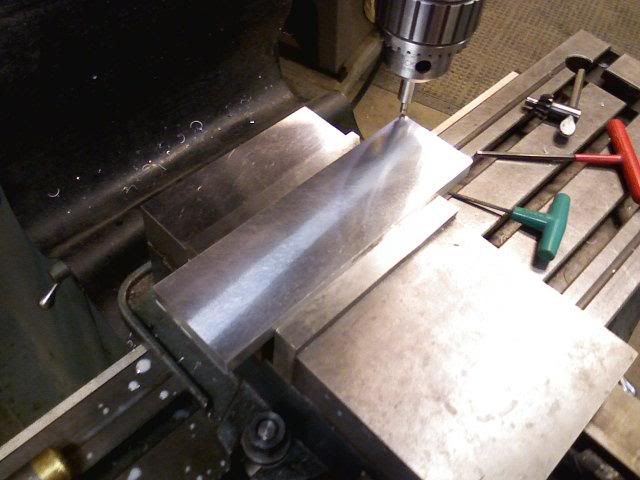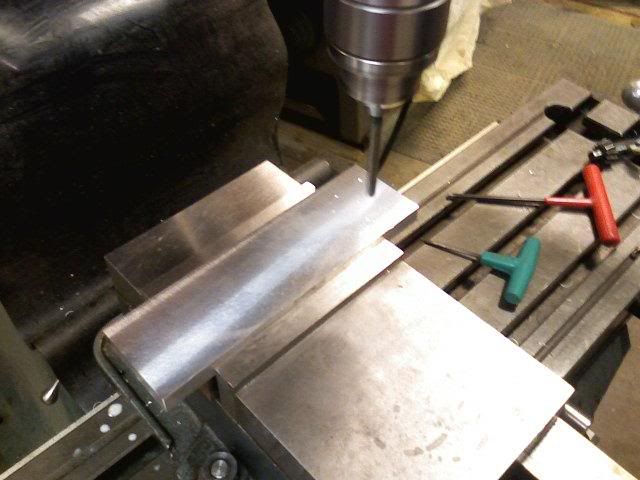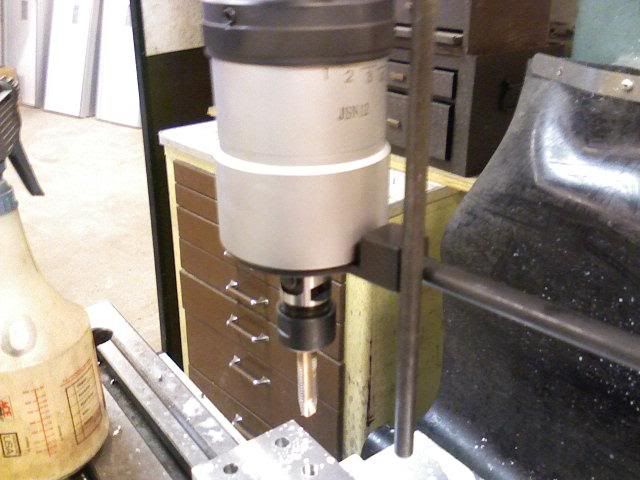 Damn, that's a nice tool! Planetary transmission driven tap. Talk about an expensive unit! But it allows me to tap a hole without doing it by hand, and absolutely eliminates the chances of it stripping out. Excellent piece of equipment.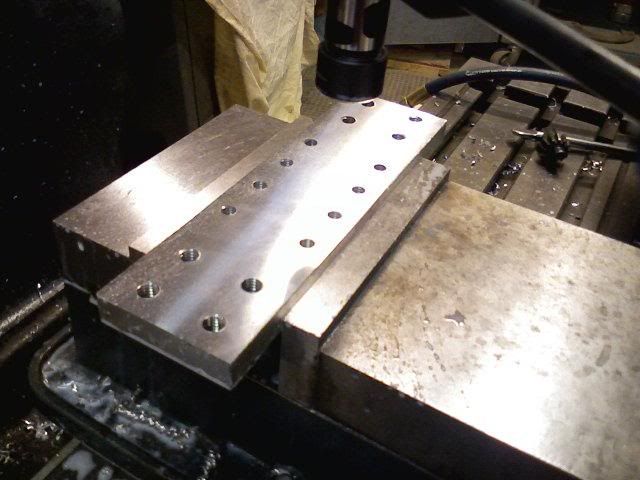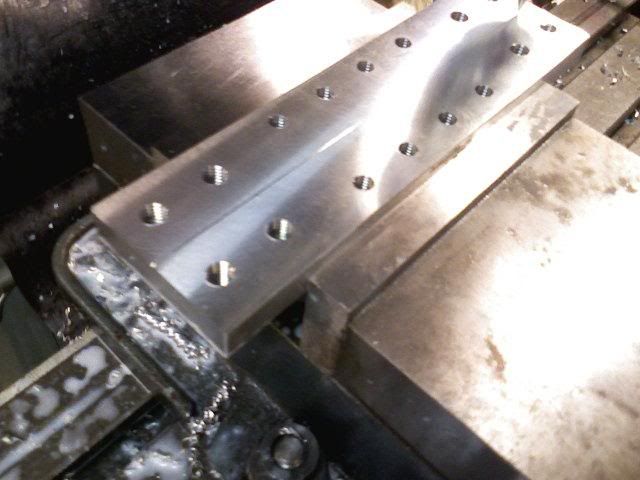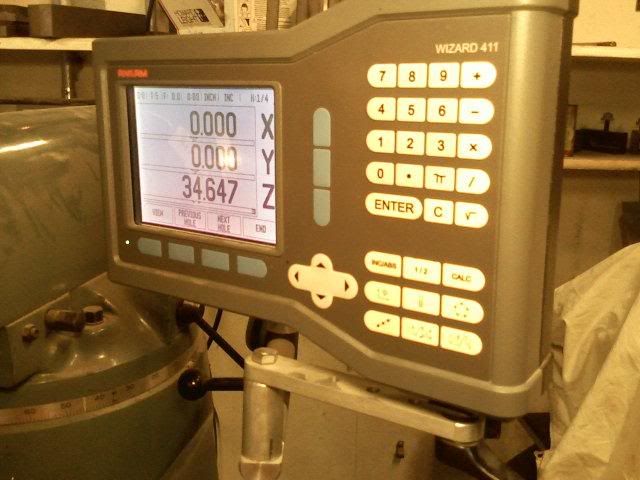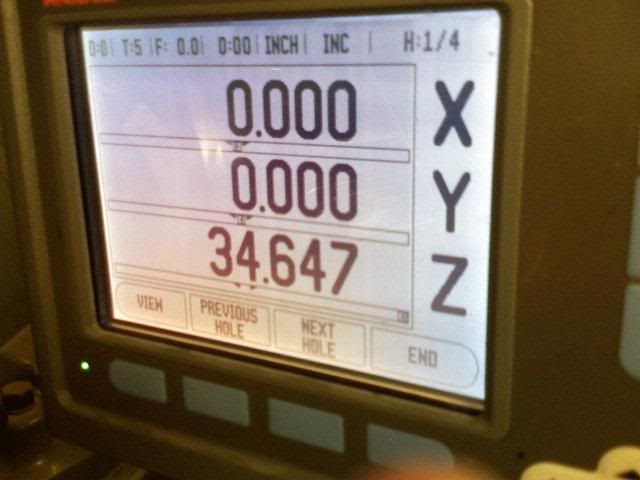 nomnomnom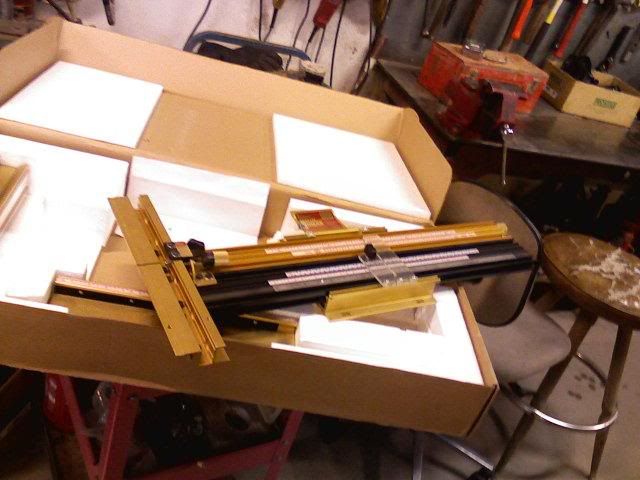 Geez, that looks like an incra-jig! Yep. That's right.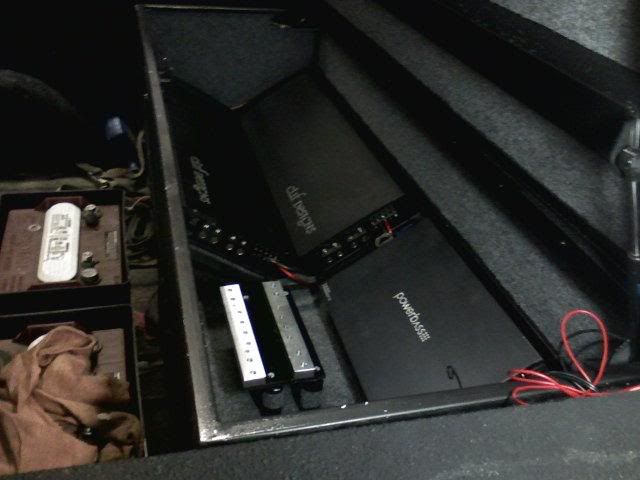 Started mocking up my "fuse holder" (placed it on a nice piece of phenlic, and made some nice little wrapped up risers out of some 1" PVC. Very industrious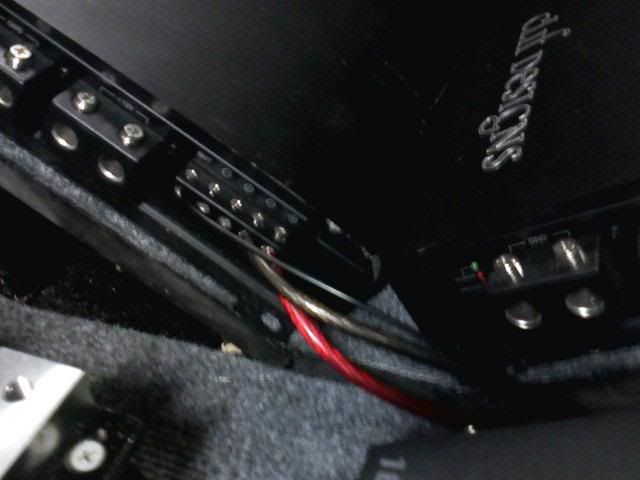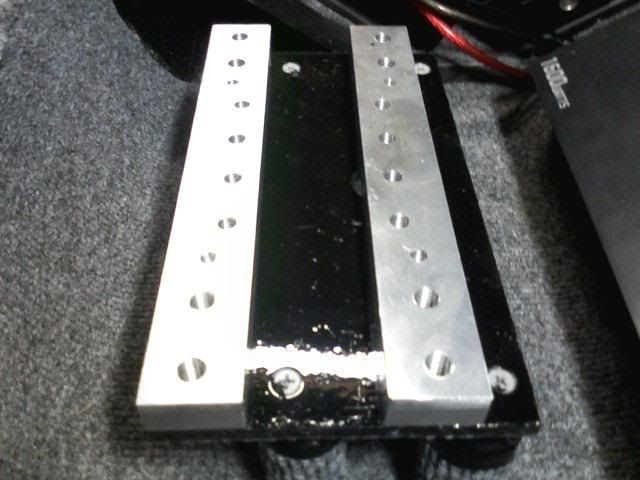 Started wiring everything up. This was a very tedious task. Every piece fits nicely, and soldered up nicely
I have some pics elsewhere of my new soldering technique
hopefully I can get em on here soon. Needless to say, it's pretty fckin rad!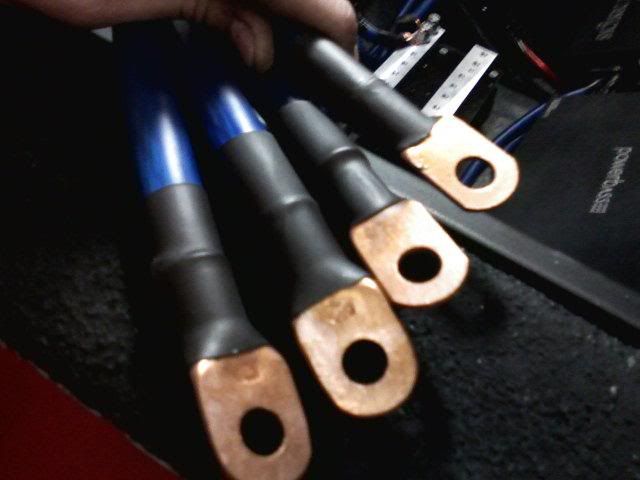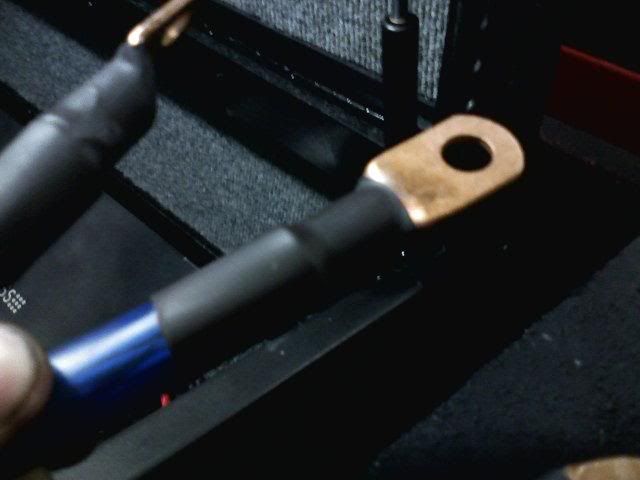 Soldered up nicely and heat shrunk. Solid copper lugs throughout. Definitely the only way to go.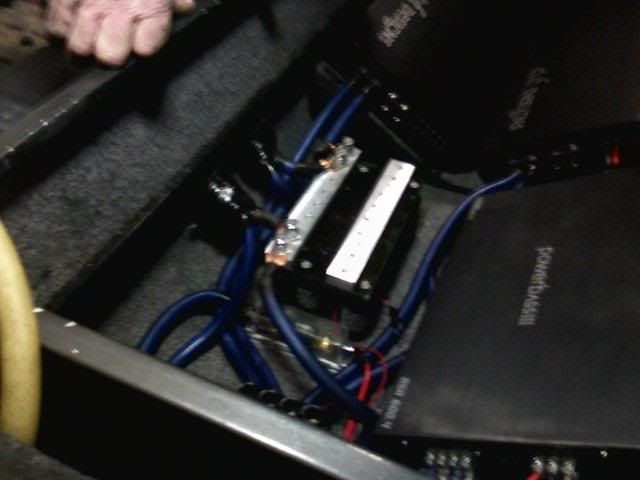 One word for this thing: badass. It's great. Used it for my ground block. Filled up all the holes nicely, and it works very well.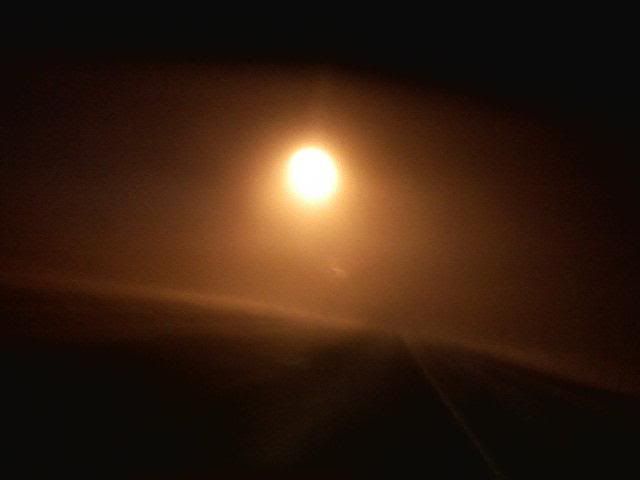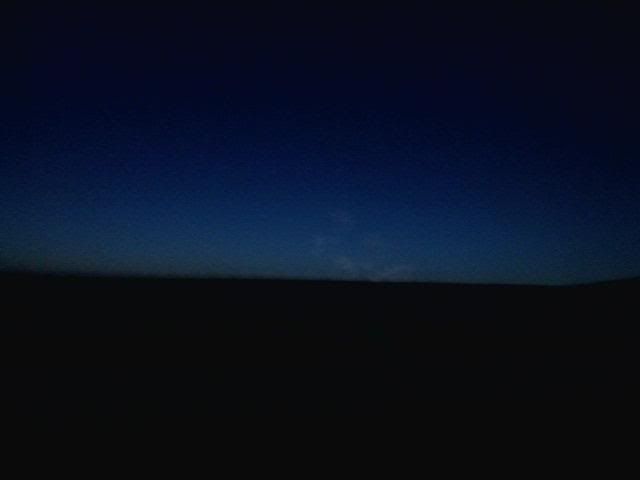 This last series of pictures shows my trip home. I left at 3 a.m. on Monday morning, drove through the wind/snow/fog to make it home around 7:30. I saw the sun rise. Not a cool thing to see when you haven't slept in a day or two. But, I did make it back to my dorm in time to take about a 45 minute nap before class :/
Totally worth it tho!