1. Product:
I have two of these:
GNB Sprinter S12v500f: 165ah AGM Battery
I rarely listen to music, but rather enjoy sports talk radio during rush hour to and from work so these have been getting no use just sitting in my trunk.
These things are very serious and will hold up to a lot of current draw and will also bounce right back up to alternator voltage quickly.
These are used in industrial backup power distribution, and the company that bought an entire freight car shipment of these for a new install went out of business so a local Dallas guy (basscort I think it was) got a whole pallet of them brand new back in 2008. I bought these two in 2009 and I am the first and only user of them. They both sit right around 13 volts. I had an Excessive Amperage 200amp alternator behind these and one XS Power 3400 under the hood. I charged my battery bank every other weekend on a Schumacher charger. If you check my post history at CA.com you will see I did my due diligence research on batteries and battery chargers. In car audio, the main spec besides aH is internal resistance which in this battery is tiny at 2.6 mOhm (shown here:
http://integratedpowerups.com/gnb_ba...terS12V500.pdf
so the battery can deliver the current right on demand when the amp needs it These were in mint condition when I bought them, and getting these things installed in the trunk of a car is no easy feat so they do have some nicks and dings and rubs on them. They are in no way physically compromised at all, I just want you to know they are not in mint condition, and I took a lot of pics to show the true condition.
2. Specs:
Specs:
-13.55" x 6.76" x 10.9"
-106lbs
-505 watts/cell, which works out to be right around 165ah
-Nearly 5000 short circuit amps
-Sealed, non-spillable, AGM technology
-Patented "Diamond Side-Wall" design to maintain structural integrity in higher operating temperatures
-Heat sealed case-to-cover bond to ensure a leak proof seal
-High-Compression Absorbent Glass Mat (AGM) technology for greater than 99% recombination efficiency
-High-tin, calcium, silver, lead positive plate design for maximum service float life: 8 year design life @ 25°C (77°F); 10 year @ 20°C (68°F)
-Reliable one-way, self-resealing safety vents
-Horizontal or vertical operation
UPPI - Batteries - UPS Replacement - Exide GNB Sprinter S12V500F
165aH each
106 lbs. each
3. Description/Condition:
These are in good condition, but they are not mint. They do have scratches and scuffs but not bad. I'm also selling all of my 1/0 awg as well (mix of Knu, stinger, Kicker) and about 10 in-line 1/0 fuse holders in a different thread.
4. Price:
:
145 picked up each.

250 shipped each.
I will drive a ways to meet you if you'd like.
5. Pictures:
I'm always fair and square and take plenty of pics to make sure the condition is easily seen. They are in good condition and have not been abused.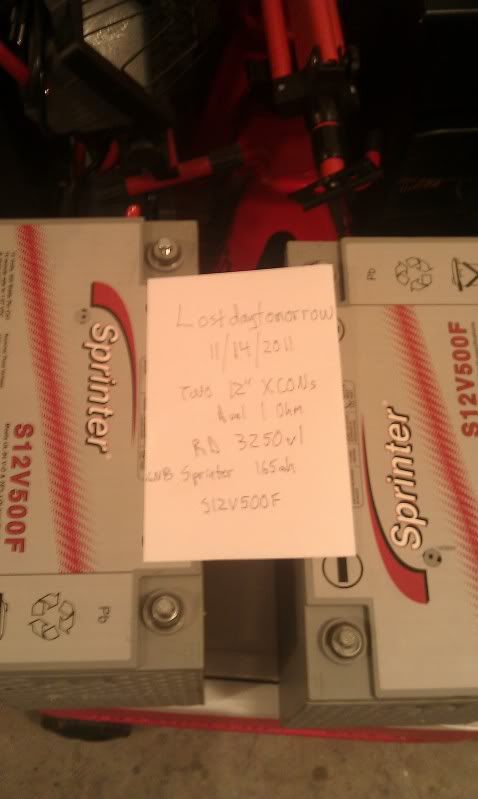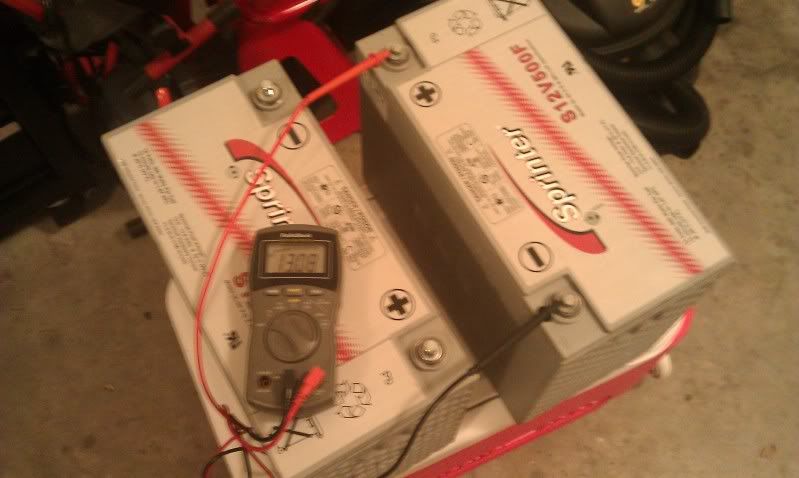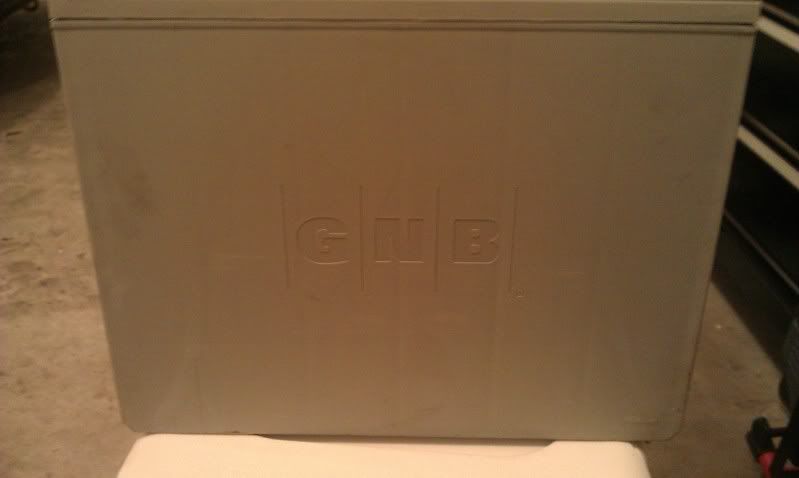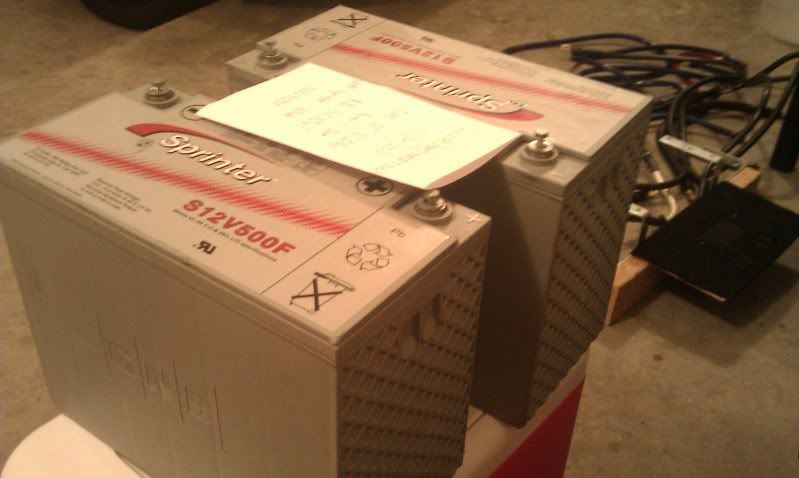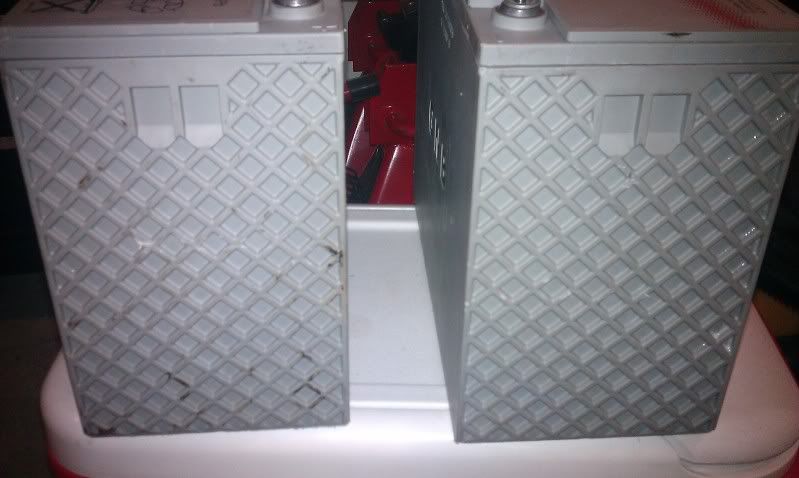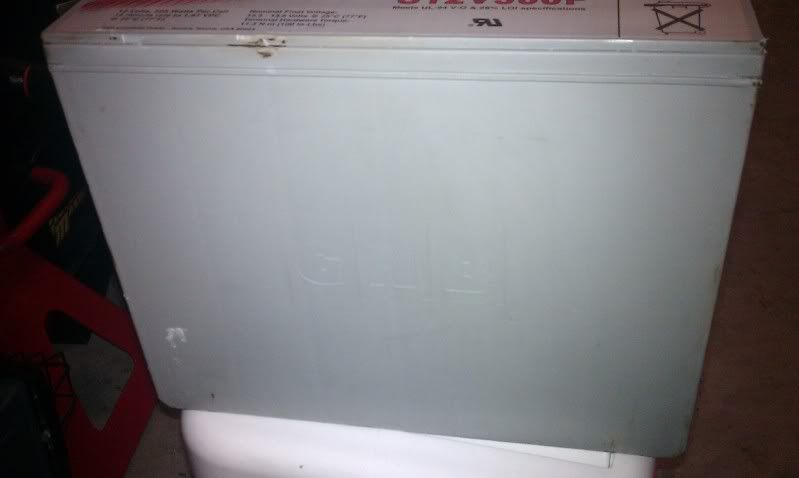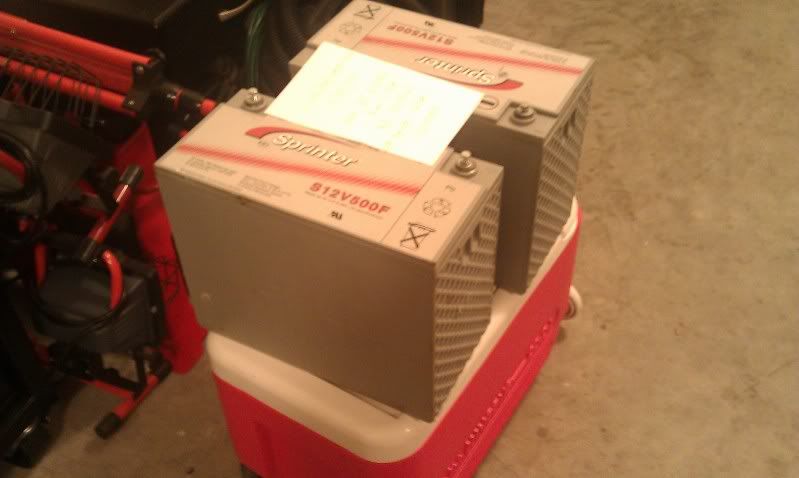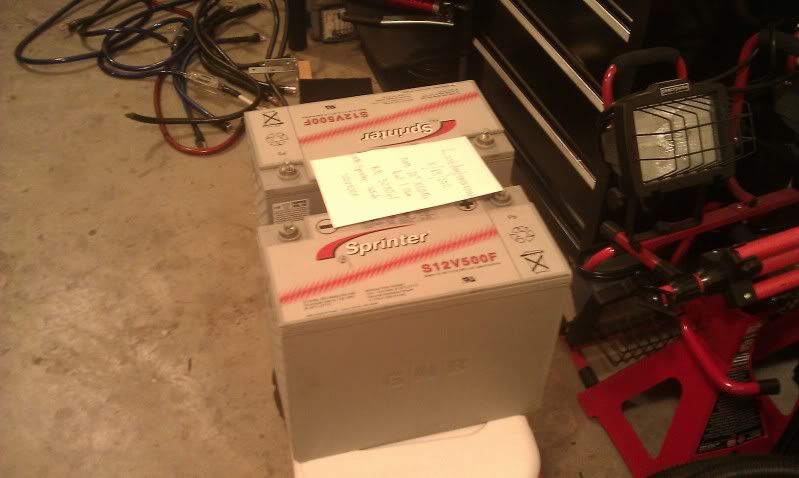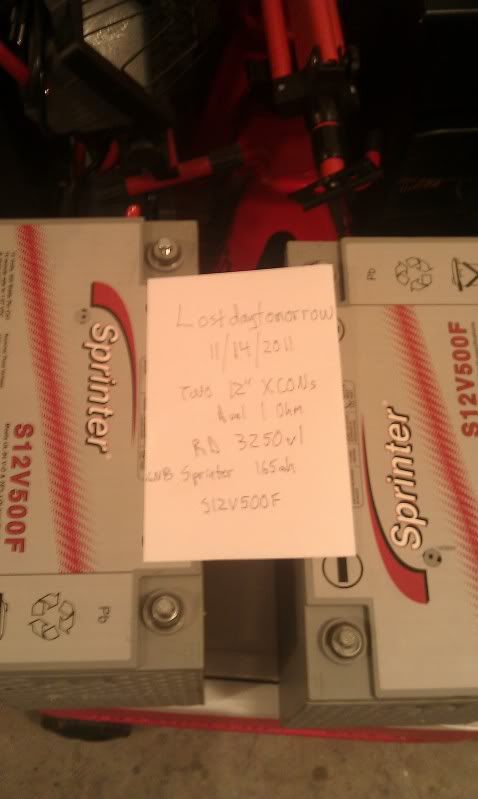 ** DO NOT DELETE ANYTHING BELOW THIS LINE OR THREAD WILL BE DELETED **
-----------------------------------------------

This message is automatically inserted in all classified threads.

Please be advised, all buyers and sellers should satisfy themselves that the other party is genuine by providing the following via PM to each other after negotiations are complete and prior to dispatching goods and making payment:

1) Telephone number. Call the number back at a unspecified time and make sure that it is the person's correct phone number.

2) Name and address including postal code

3) Valid e-mail address. Send an e-mail requesting a response to information about the deal being made.


DO NOT proceed with a deal until you are completely satisfied with all details being correct. It's in your best interest to check out these details yourself.

If transaction was completed on CACO, please use iTrader to record feedback.

Potential buyers/seller should check iTrader feedback also before continuing transaction.