1. Product:
metal aeroports
made of:
galvanized steel
Stainless steel
and Aluminium
2. Specs:
any size or length from 3-48" in diameter in 1" increments
any length you want from flare to flare with no tubing to 4' long its available if you wanted
want adjustable ones ?
Fully adjustable metal aeroports perfect for SPL testing and competition!
ill leave the 3" 4" 6" ones to the guys who make them from plastic and mass produce them they are much cheaper, unless you really want them id go with a psp port
3. Description/Condition:
the ports are made from the metal of your choice. they are paintable and very strong !
all seams are spot welded and can be sealed with either silicone or something of your choice either by you or me
all seams are made with a flange to be tight and smooth on the inside (airflow side of the port)
these will give you an increase over a traditional slot port and are not as permanent they can be adjusted !
they are not going to ring and have been tested to not ring it was a question in a few of the early prototypes if you are still concerned i can apply deadener to them just like your door or roof
the 3-5"
have an 1.5" radius flare and have a 1" flange for mounting and are 2.5" in length
so a 4" flare will measure 9" on the outer most edge 4+1.5+1.5+1+1
to figure length you will add 5" to your tube length
so if you wanted a 17" port from end to end you would do the following to yield a 12" tube
17-2.5-2.5=12" tube
the 6-10" flares are 3" tall with a 2" radius and a 1" flange the same math will apply as above
for a 7" port 18" long :
7+2+2+1+1=13" outer diameter
18-3-3=12" tube length
here is a port area cheat sheet to determine how big of one you need
just use these numbers in your box designs as port area of the size you need
4" 12.59 sq"
5" 19.62 sq"
6" 28.26 sq"
7" 38.46 sq"
8" 50.24 sq"
9" 63.58 sq"
10" 78.50 sq"
11" 94.98 sq"
12" 113.04sq"
4. Price:
:
these prices are for any length up to 24" of tubing and they will come in a 2 piece configuration ( one flare is attached to the tube and one loose flare )
shipping not included but i will fully insure them and ship them in a plywood reinforced box with them bolted down to ensure no damage comes to them
other options are available such as:
both flares loose
another length of tube to make longer than 22"
mounting holes drilled out
mounting screws
metal colored silicone sealant makes the seams virtually invisible
4" 50$
5" 60$
6" 75$
7" 90$
8" 100$
9" 125$
10" 140$
11" 160$
12" 180$
larger sizes are available but i really don't see them being to popular so if you want a larger one contact me
5. Pictures:
this is a 7" flare inside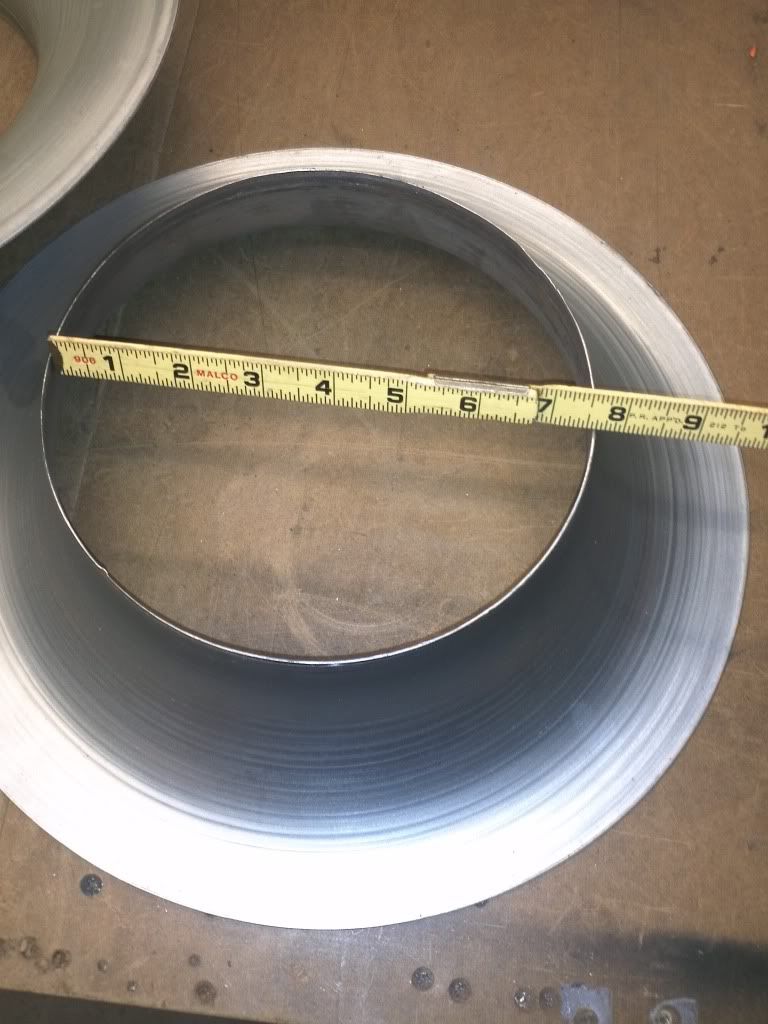 this is a 7" flare outside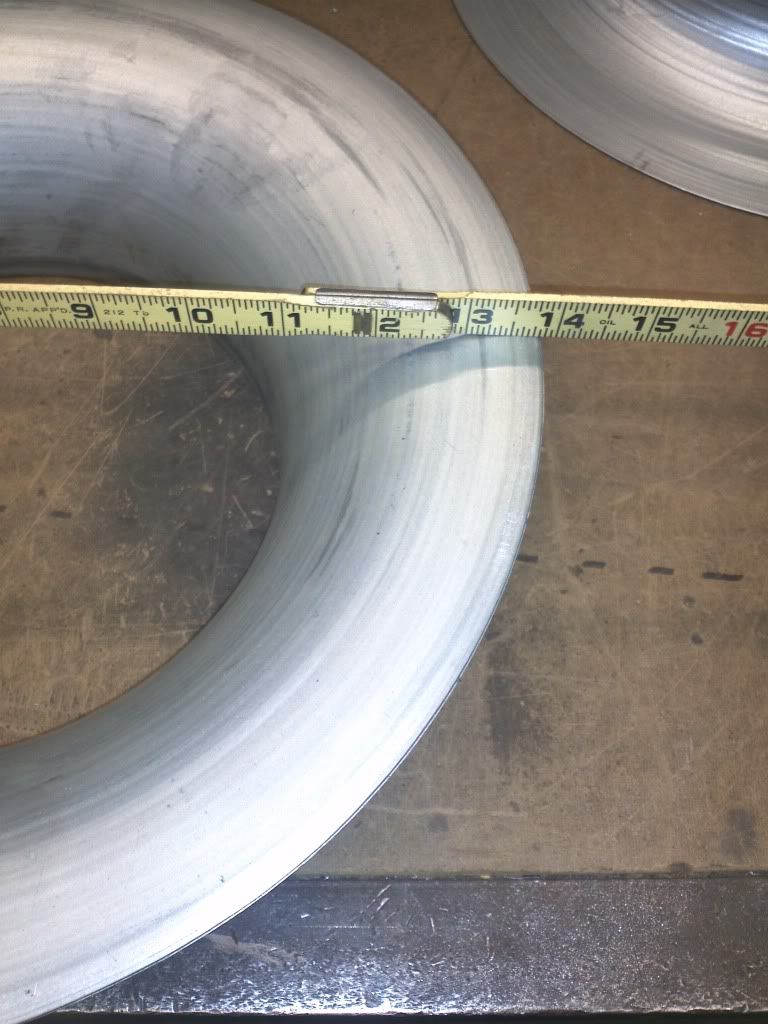 this is the inside shown with the flare to pipe transition being very smooth
this is how it looks from the outside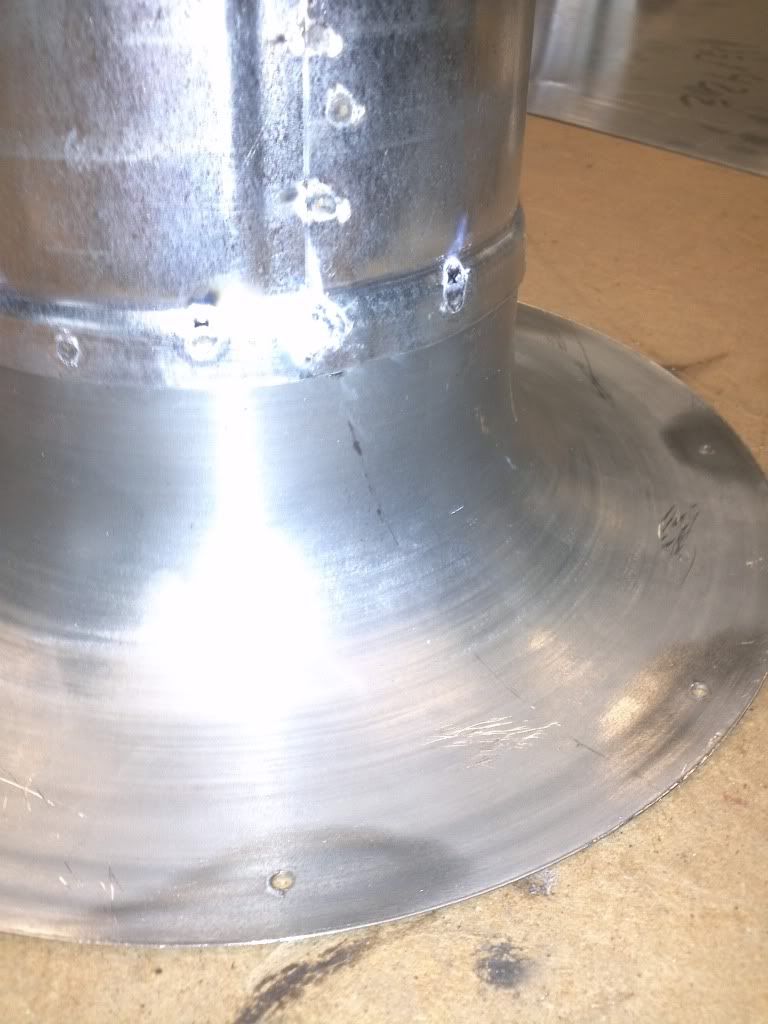 ** DO NOT DELETE ANYTHING BELOW THIS LINE OR THREAD WILL BE DELETED **
-----------------------------------------------

This message is automatically inserted in all classified threads.

Please be advised, all buyers and sellers should satisfy themselves that the other party is genuine by providing the following via PM to each other after negotiations are complete and prior to dispatching goods and making payment:

1) Telephone number. Call the number back at a unspecified time and make sure that it is the person's correct phone number.

2) Name and address including postal code

3) Valid e-mail address. Send an e-mail requesting a response to information about the deal being made.


DO NOT proceed with a deal until you are completely satisfied with all details being correct. It's in your best interest to check out these details yourself.

If transaction was completed on CACO, please use iTrader to record feedback.

Potential buyers/seller should check iTrader feedback also before continuing transaction.