1. Product: SECONDSKIN AUDIO LUXURY LINER PRO NOISE BARRIER
2. Specs:
Sheet size = 24" x 54" (9 sq. feet)
Thickness = between 1/4" -3/8" (.250" .375")
Mass/Area = 1.2 lbs. per sq foot
Total weight per sheet = 10.80 lbs. per sheet
3. Description/Condition: NEW CONDITION
Noise Reduction Uses...
Luxury Liner Pro is designed to go on top of our vibration dampers to filter out, and block the transfer of the most difficult airborne sound waves. When used on top of Damplifier or Damplifier Pro, Luxury Liner Pro can help make any car quiet as a brand new luxury vehicle.
The mass laoded vinyl barrier is very flexible and exceeds the industry standard for noise reduction uses.
The closed cell foam decoupler is waterproof and extremely limp, allowing for easier installation and better noise reduction.
The two components are not glued together, rather they are melted together for a perfect and permanent bond, stronger than any vinyl adhesive can provide.
Mobile Audio
The quieter your car is, the louder and cleaner your stereo system will appear to be. The less noise your audio system has to fight with, the more music you hear.
Because Luxury Liner Pro does such a good job at killing road noise, engine noise and exhaust drone, the stereo has less sonic territory to fight for. With less unwanted noise the vehicle, the music has nothing to compete with so it sounds louder to the listener.
Thermal Insulation
Although Luxury Liner pro is designed to kill road, engine and exhaust noise, it also reduces heat very well. So well infact that it is the most popular mat we sell for blocking heat inside the cabin of the car.
4. Price:
: $35.00 PER SHEET OR $175 FOR AL 5 SHEETS
5. Pictures: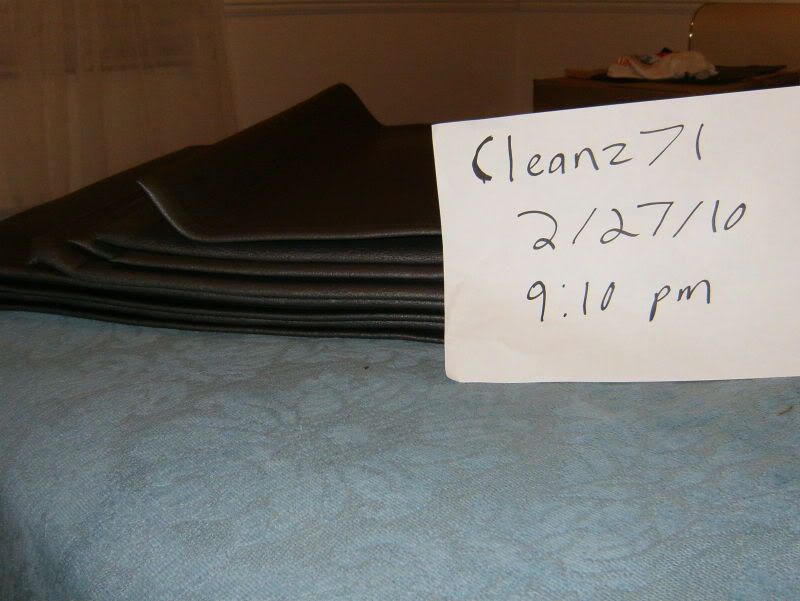 ** DO NOT DELETE ANYTHING BELOW THIS LINE OR THREAD WILL BE DELETED **
-----------------------------------------------
This message is automatically inserted in all classified threads.
Please be advised, all buyers and sellers should satisfy themselves that the other party is genuine by providing the following via PM to each other after negotiations are complete and prior to dispatching goods and making payment:
1) Telephone number. Call the number back at a unspecified time and make sure that it is the person's correct phone number.
2) Name and address including postal code
3) Valid e-mail address. Send an e-mail requesting a response to information about the deal being made.
DO NOT proceed with a deal until you are completely satisfied with all details being correct. It's in your best interest to check out these details yourself.
If transaction was completed on CACO, please use iTrader to record feedback.
Potential buyers/seller should check iTrader feedback also before continuing transaction.