I actually just installed this and I'm already read get rid of it. Everything works 100% is still installed I just don't listen to it like I thought I would, always wanted a big system until I got it kind of thing. If you're local and interested you can hear it, just send me a pm. I would like to sell it all at once, not looking to part it out until I actually remove it from my truck.
1. Products:
Two AudioQue D1 18s
Sundown SAZ-3000D
Eclipse AVN7000 Flipout(touch screen + navi)
DC Power 270a Alt (gm 4 pin)
XS Power VCM (gm 4 pin)
Deka 9a31
~35' of Monster 1/0 and 3 fuse holders/300a fuses
All of the small stuff I have: stinger voltmeter, stinger 8ga speaker wire, RCAs, etc.
48"x39"x20" 12cuft box
2. Specs:
AudioQue D2 18s
HDC318 Copper Coil Subwoofer
Sundown SAZ-3000D
SAZ-3000D
Eclipse AVN7000 Flipout(touch screen + navi)
ECLIPSE HDD Navigation System with 7inch Wide TFT Display and DVD/MS Multi-Source Receiver AVN7000 | Fujitsu Ten
DC Power 270a Alt
270 Amp SP High Output Alternator for 2002 GMC Yukon 5.3L V8
XS Power VCM
SSA Store - XS Power VCM Controller and Harness Combo Kit XSP310-313
Monster 1/0
Monster Performance Car - Monster 400 PowerFlex Power & Ground Cable (1/0 Gauge)
Box is 48"x39"x20" - 12cuft tuned to 35hz with 174"port
3. Descriptions/Condition of all items:
Everything was installed 1/2/11.
Subs, vcm, alt, wire, and all of the small stuff was brand new.
Amp was a B-stock refurb from Db-r and still has 10+mos of warranty left.
Headunit is a little over a year old now, works flawlessly.
Deka 9a31 was bought used from a buddy. Never had a problem out of it.
I built the box, it's 1.5" thick all the way around, subs are flush mounted. It's not perfect but there's nothing wrong with it. Still needs to be wrapped.
4. Total Price:
Don't know where to start, I'll say 2k obo for it all. Will trade for non car audio equipment, can add cash for a boat/atv.
If someone is interested in most of it, but not all I will sell as long as enough of it as going at once(wouldn't mind keeping headunit anyways.) Subs and amp can be shipped in original boxes
5. Pictures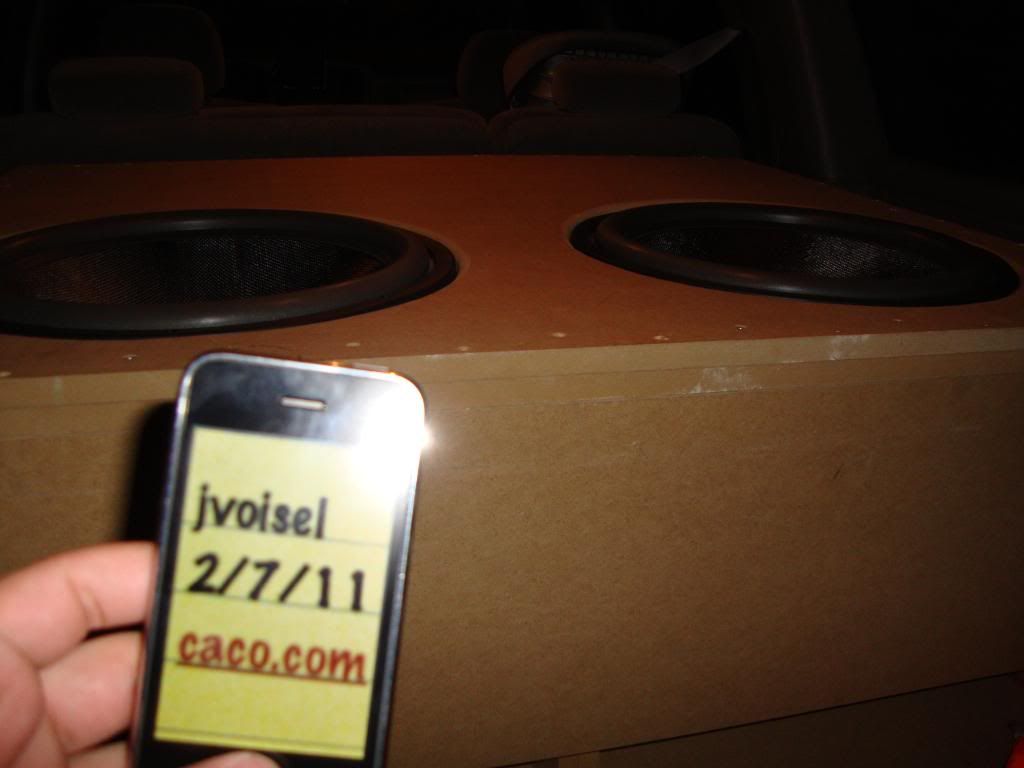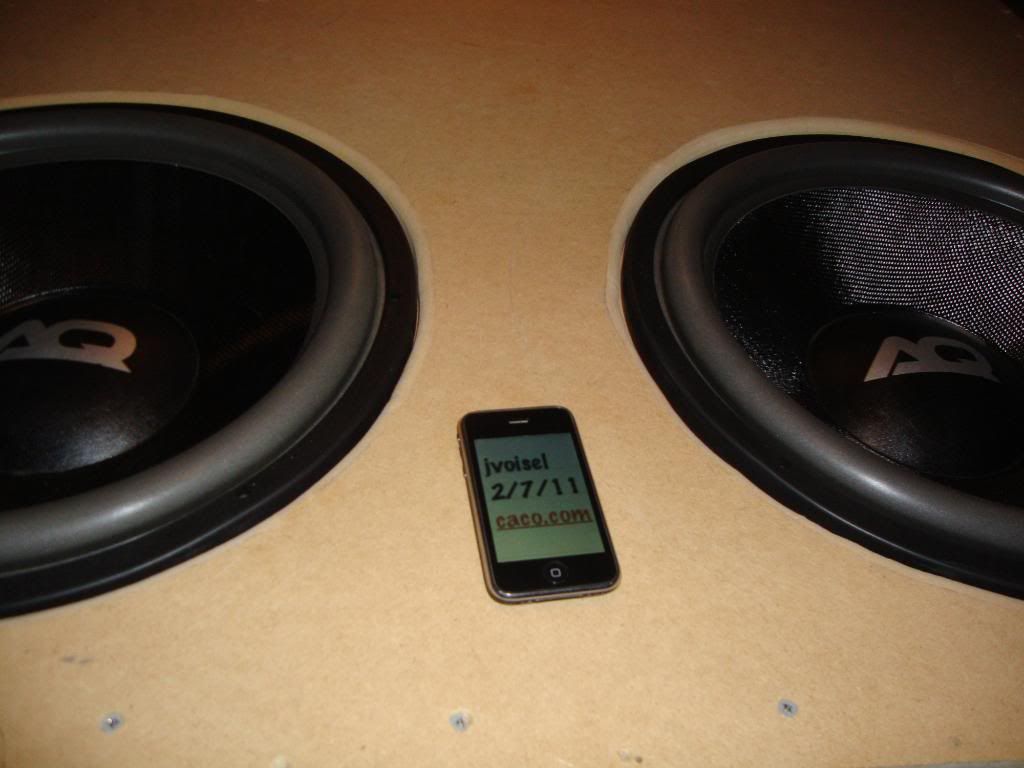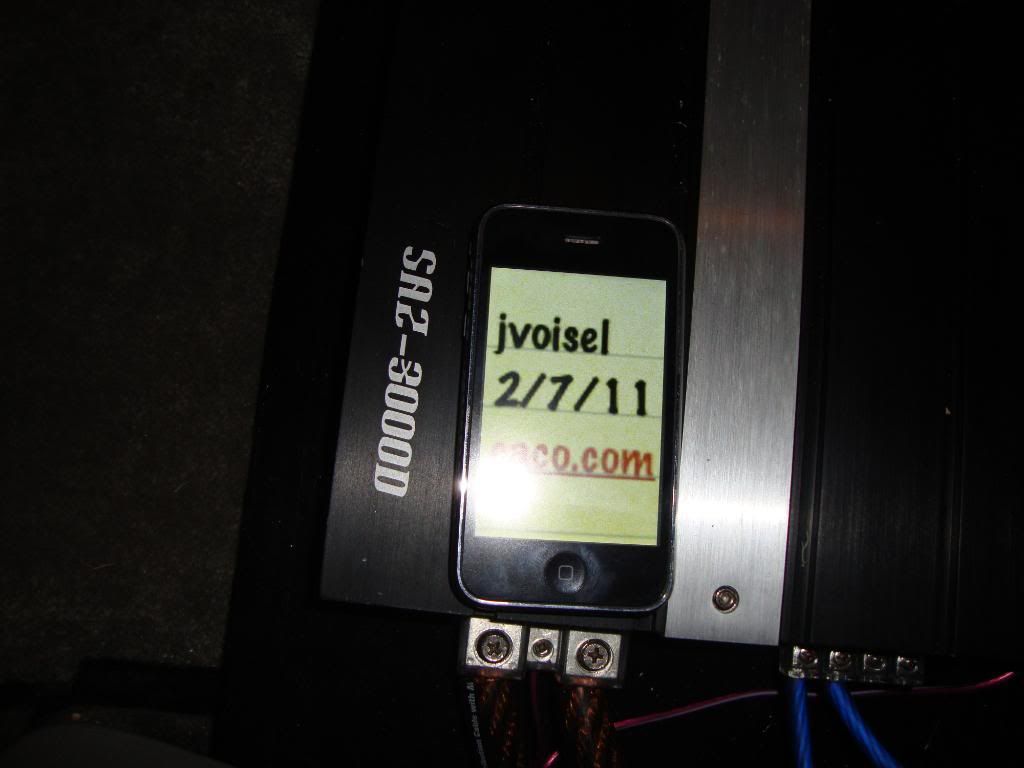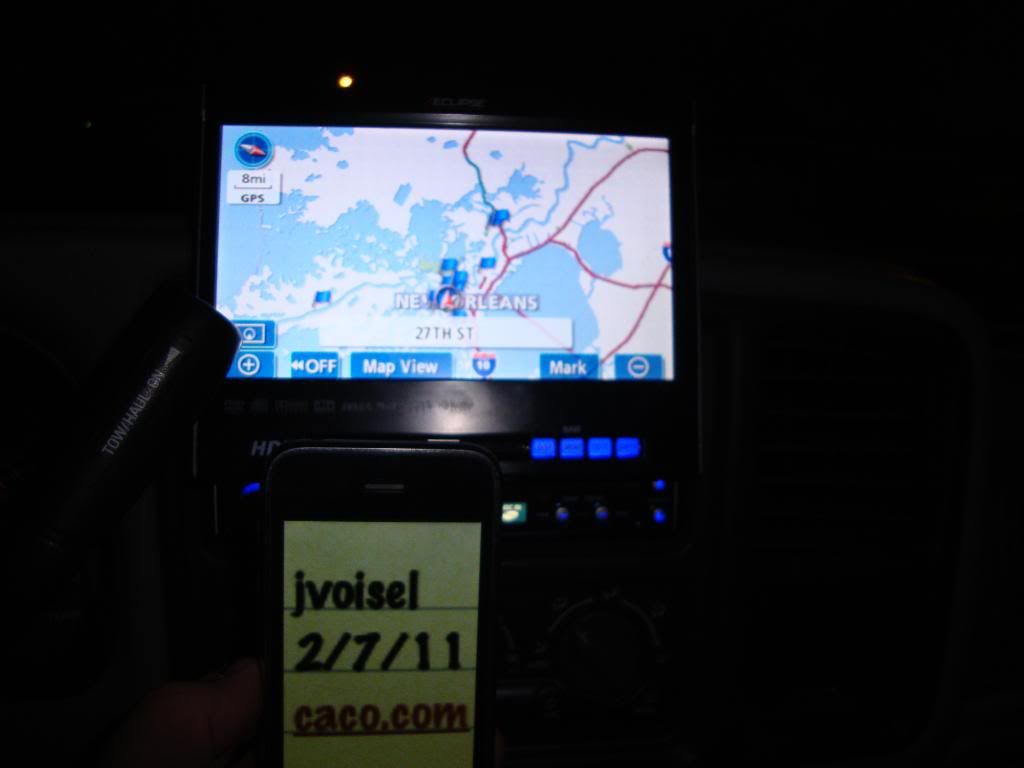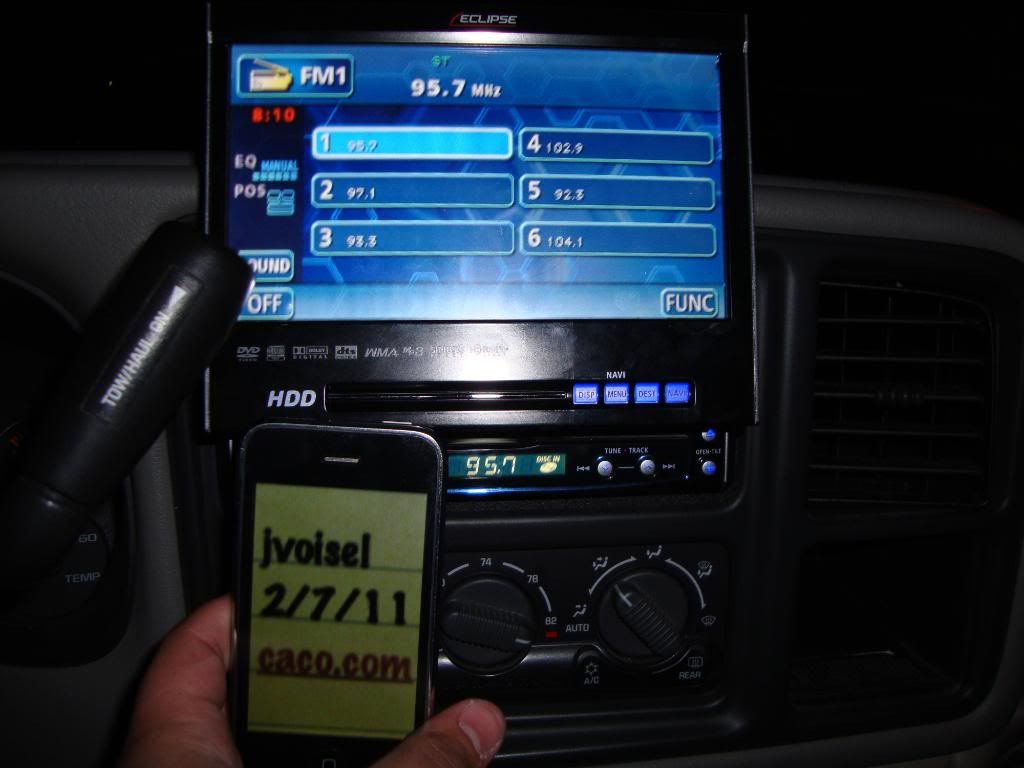 Sorry about the pictures having yesterdays date, I tried posting this last night but wouldn't let me on my computer so now I am doing so from my iPhone. If it's a problem I can take more pictures.
** DO NOT DELETE ANYTHING BELOW THIS LINE OR THREAD WILL BE DELETED **


-----------------------------------------------

This message is automatically inserted in all classified threads.

Please be advised, all buyers and sellers should satisfy themselves that the other party is genuine by providing the following via PM to each other after negotiations are complete and prior to dispatching goods and making payment:

1) Telephone number. Call the number back at a unspecified time and make sure that it is the person's correct phone number.

2) Name and address including postal code

3) Valid e-mail address. Send an e-mail requesting a response to information about the deal being made.


DO NOT proceed with a deal until you are completely satisfied with all details being correct. It's in your best interest to check out these details yourself.



If transaction was completed on CACO, please use iTrader to record feedback.



Potential buyers should check iTrader feedback also before continuing transaction.