Discussion Starter
·
#1
·
Users involved
FLAstrongman, Bassman
Buyer:
Bassman
Seller:
FLA strongman
Link to original FS thread and/or trade agreement thread:
Car Audio Classifieds
Original deal details:
Description of how the deal went bad:
Everything was good up until UPS screwed me over by dropping the battery and busting it, then i shipped it back to ups and they shipped it back to Florida to the UPS store where FLAstrongman sent it from. Well he had great contact up until this point with me then its been minimum to none, ive tried to get in touch with him multiple ways via email via phone via caco and still no answer. I paid 175$ for the battery and UPS said the 100$ he put down for insurance wasnt covered cause the battery was improperly packaged... well somehow or another i want another battery(same kind) or my money back.
Screen shots supporting your claims: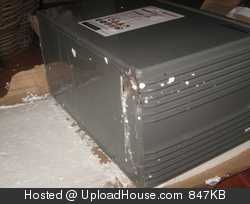 Additional info: