Discussion Starter
·
#1
·
Item(s) for Sale:
Mmats Juggernaut 15 Motor and basket
I'm pretty sure the motor is shared with an older DD 9500 series, B or C maybe. If someone knows for sure please chime in and let us know.
Item(s) Description/Condition:
I picked up this blown juggy 15 today. It WAS a dual 2ohm but there's a fried coil and a bad tensile on the other side.
Motor is in overall good condition. Slugs are aligned, no cracks, no major chips beyond typical wear miniscule chip off a corner....barely noticable and wont effect anything. There's some glue leftover where the basket screws down but a razor will take that off easily.
The basket....I accidentally stripped the head of one of the screws for the basket (used the wrong drill bit like a dumb ****). So i was going to break the bolt by twisting the basket and sure enough the that one spot on the basket broke instead of the bolt. That being said the bolt came out of the motor fine, no damage to the motor whatso ever, and the basket has that one (of six) bolt spots gone. The good news is you can still use the basket on this motor (or others) without issue as the mmats motor only uses 3 holes on the motor, and with the 6 holes on the basket it can be lined up to utilize all 3 mounting holes. even though that bolting spot is broken off the brest of the surrounding basket bolt mount area seems uneffected and plenty sturdy. It was just alot of pressure at that one angle that broke that small section off.
The original cone and dustcap are still in good chape and I can throw if for free if requested to the first buyer. Also to the buyer of the motor i can include the original blown VC so you have a something to go off of to get another fitting coil. It's a 3in or just barely over 3in coil.
Price:
Motor alone - $100+ ship
(usps large flat rate shippd and insured to your door for $117.50)
Basket alone - $10+ ship
Motor + Basket - $150 shipped
(being so large and heavy this price hike goes stright into covering shipping expenses).
NO TRADES
and prices are pretty sure as they are already cheap for quality gear.
Shipping and Miscellaneous Item Information:
Fedex Ground or USPS Parcel Post/Flat Rate
Item Pictures: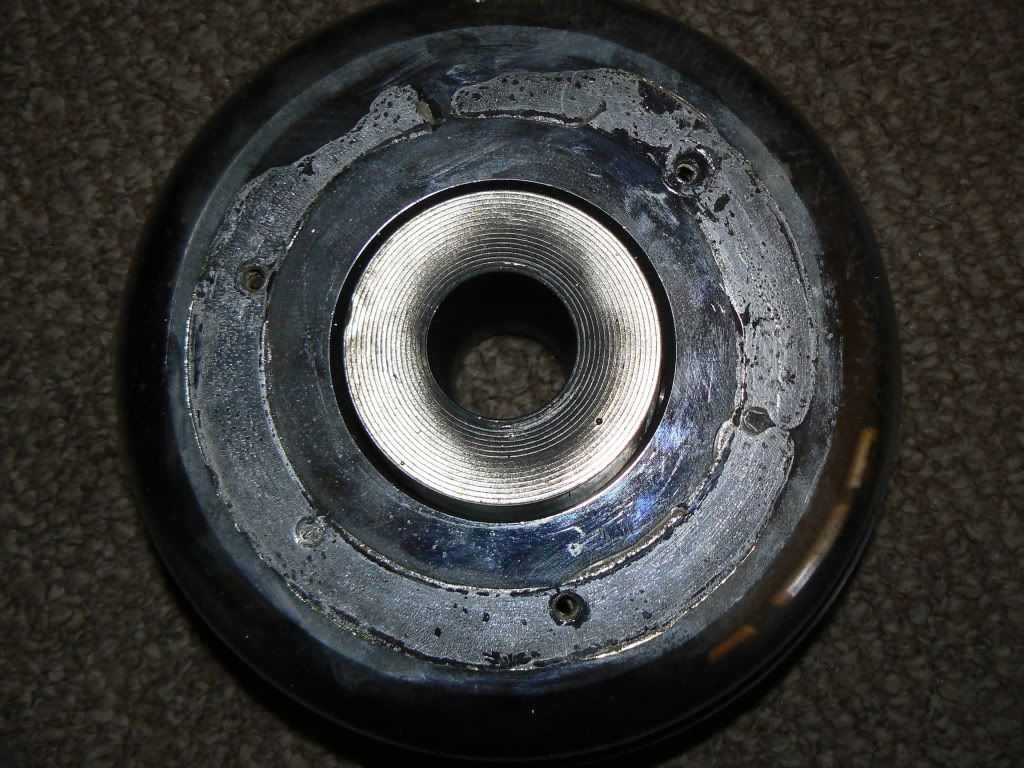 here you can see the basket lined up to fit perfectly with the motor's 3 mounting holes even though there's a chunk missing.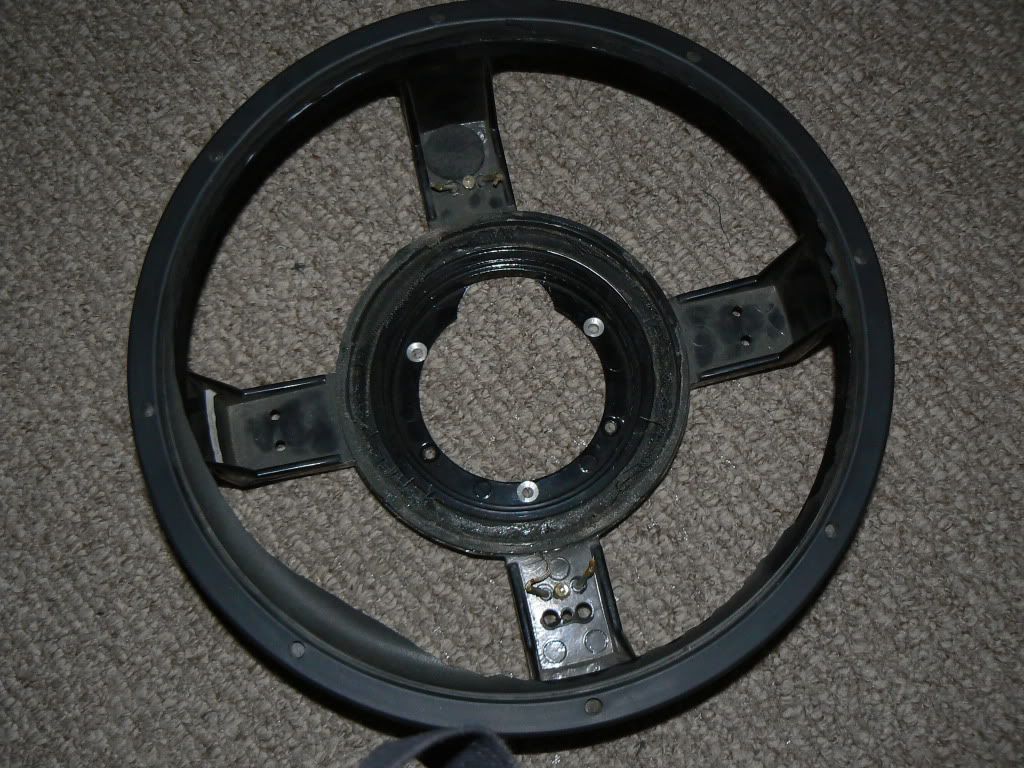 cone and dustcap before cutting the surround/spider: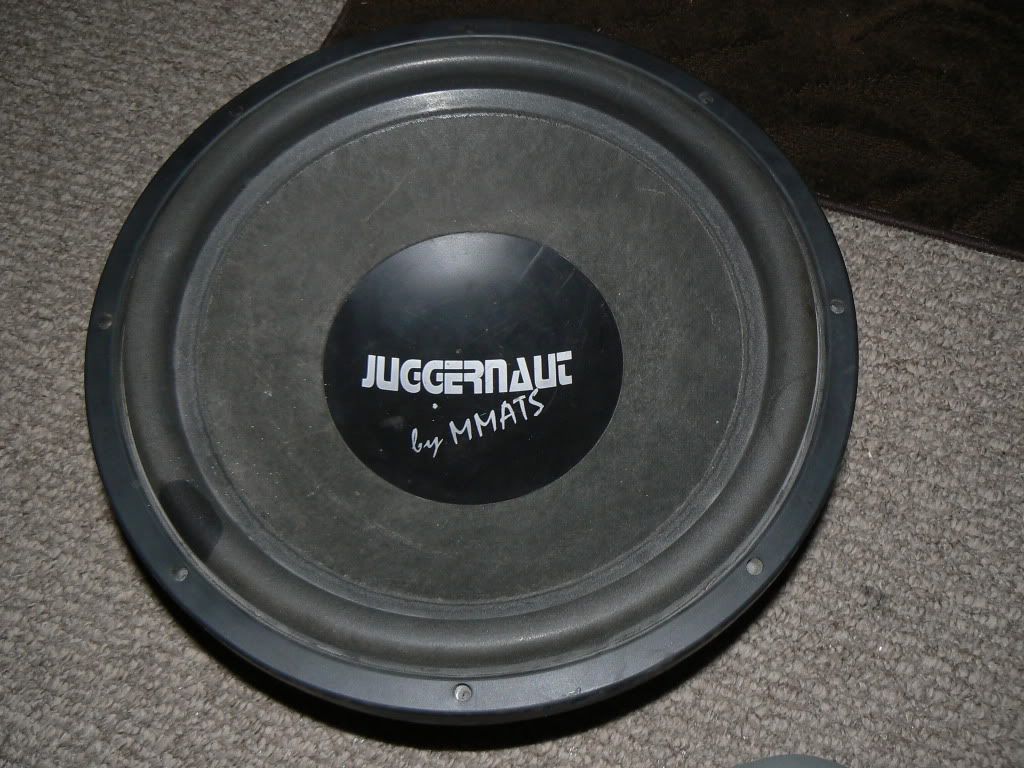 Ref's: Years of selling on ca.com. You're in good hands.
Check out my iTrader on ca.com and diyma:
http://www.caraudio.com/forums/itrader.php?u=19832
http://www.diymobileaudio.com/forum/itrader.php?u=29218
PM me with any questions
** DO NOT DELETE ANYTHING BELOW THIS LINE OR THREAD WILL BE DELETED **
-----------------------------------------------
This message is automatically inserted in all classified threads.
Please be advised, all buyers and sellers should satisfy themselves that the other party is genuine by providing the following via PM to each other after negotiations are complete and prior to dispatching goods and making payment:
1) Telephone number. Call the number back at a unspecified time and make sure that it is the person's correct phone number.
2) Name and address including postal code
3) Valid e-mail address. Send an e-mail requesting a response to information about the deal being made.
DO NOT proceed with a deal until you are completely satisfied with all details being correct. It's in your best interest to check out these details yourself.
If transaction was completed on CACO, please use iTrader to record feedback.
Potential buyers/seller should check iTrader feedback also before continuing transaction.