Item(s) for Sale:
MB Quart DKD116 6.5 Coaxial
MB Quart DSD213 5.25 Components
These are early 2000's German made MB Quarts.
Item(s) Description/Condition:
Both sets are like new with original boxes. there are one or two veryyy minor blemishes, which are listed below...
-6.5's are like new, cosmetically perfect... but are speakers only....no mounting rings/grills.
-5.25's are also like new. One of the midwoofer domes has a tiiiny little dent. Doesnt effect the sound at all. These come with mids, tweets, xovers, most of the tweeter mounting hardware, midwoofer mouting rings, and manual.....Only missing the grills.
---------------------------------
6.5 coaxials are rated 50w-120w
50w-75w rms will be more than plenty for these.
5.25 comps are rated 35w-90w
50w ish rms will be perfect for these.
They sound AMAZING for cheap speakers. There were made back when quality meant something....
Price:
6.5 coaxials -----
75 shipped
....rare and like new....
5.25 comps -----
50 shipped
......as rare as these sets are, somehow someone on amazon has a few new sets of these 5.25's for 75 shipped....so i priced my set accordingly.
Shipping and Miscellaneous Item Information:
fedex ground
Item Pictures:
6.5 coaxials
5.25 comps (midwoofer mounting rings not pictured, but are in excellent ocniditon and included in the sale).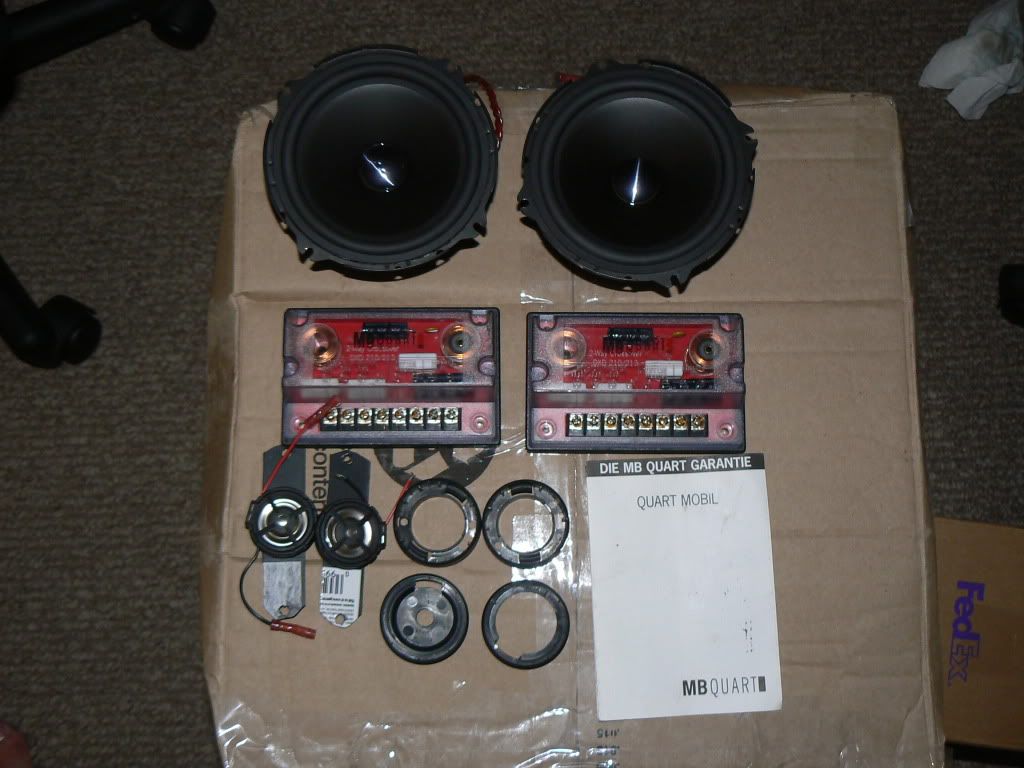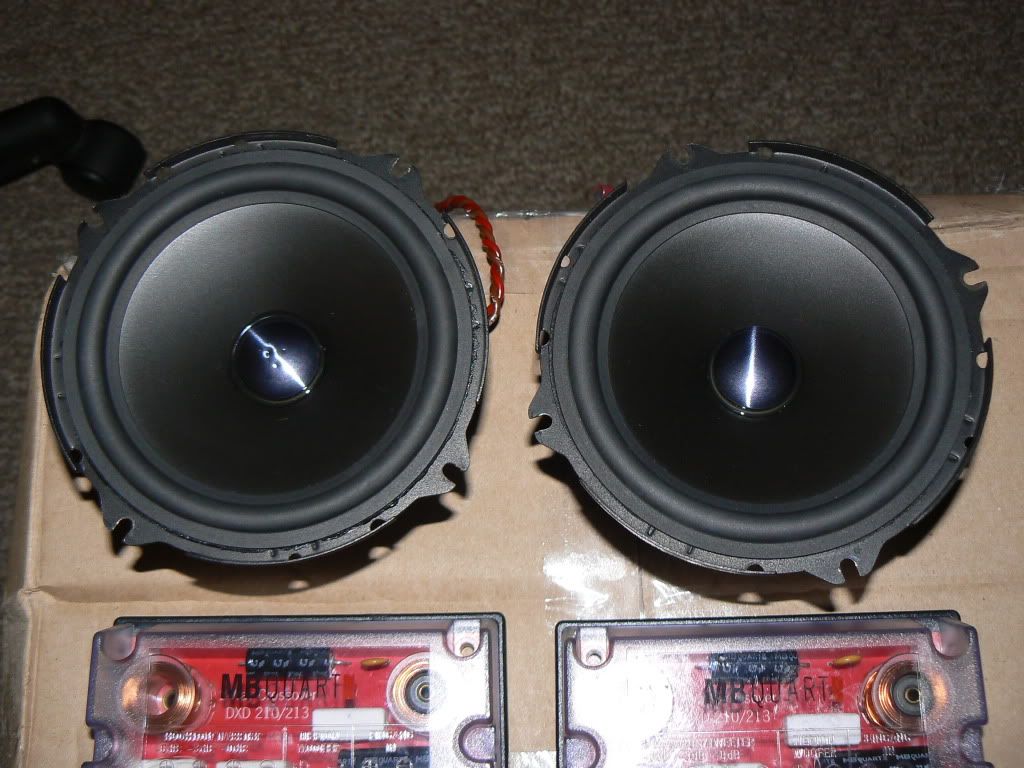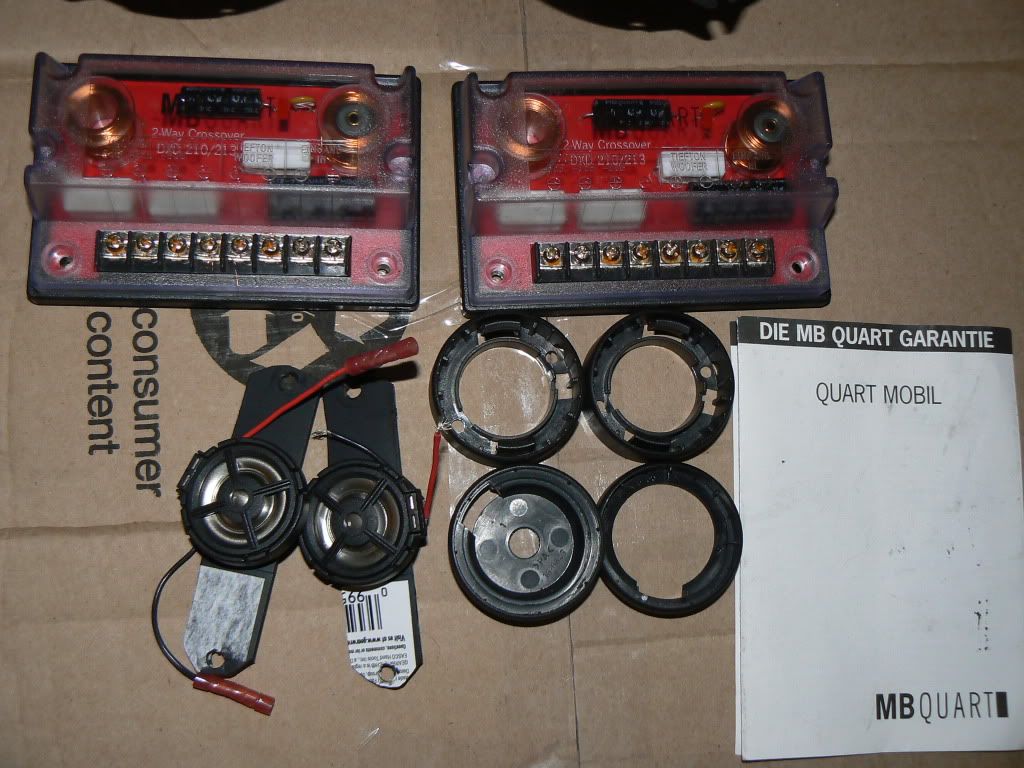 Ref's: Years of selling on ca.com
http://www.caraudio.com/forums/itrader.php?u=19832
PM or email me with any questions.
[email protected]

-----------------------------------------------
This message is automatically inserted in all classified threads.
Please be advised, all buyers and sellers should satisfy themselves that the other party is genuine by providing the following via PM to each other after negotiations are complete and prior to dispatching goods and making payment:
1) Telephone number. Call the number back at a unspecified time and make sure that it is the person's correct phone number.
2) Name and address including postal code
3) Valid e-mail address. Send an e-mail requesting a response to information about the deal being made.
DO NOT proceed with a deal until you are completely satisfied with all details being correct. It's in your best interest to check out these details yourself.
If transaction was completed on CACO, please use iTrader to record feedback.
Potential buyers/seller should check iTrader feedback also before continuing transaction.