NO LONGER FOR SALE
Item(s) for Sale:
Hifonics XX-Cyclops
The XX and XXV are the only decent good maxxsonics owned hifonics boards IMO. This amp does rated power and then some. XXV's are the same thing but will take up to 18v on the power side.
Item(s) Description/Condition:
Rated 4kw @ 1ohm, and does every bit of it.
Here's a review on termpro showing the xx-cyclops doing 4300w on a batcap8400.
Stetsom 7kd and XX-Cyclops
full list of specs:
Refurbished - Hifonics XX-CYCLOPS Class D Monoblock Amplifier
the cheapest i've seen these go for are in that link for 609 shipped... for a refurb in similar condition as mine. save $100 bucks when you buy mine
The amp has some scratches here or there, but does come with the remote gain and back cover. The board looks sexy as all hell, I can give you measurements to make a pimp cooling box like the one i had this in before. This amp will do 1 ohm daily without breaking a sweat, i'm sure it'll do 0.5ohm burps if you have the current it needs.
Price:
Asking price for the amp is 500 shipped OBO.
Shipping and Miscellaneous Item Information:
Fedex Ground
Item Pictures: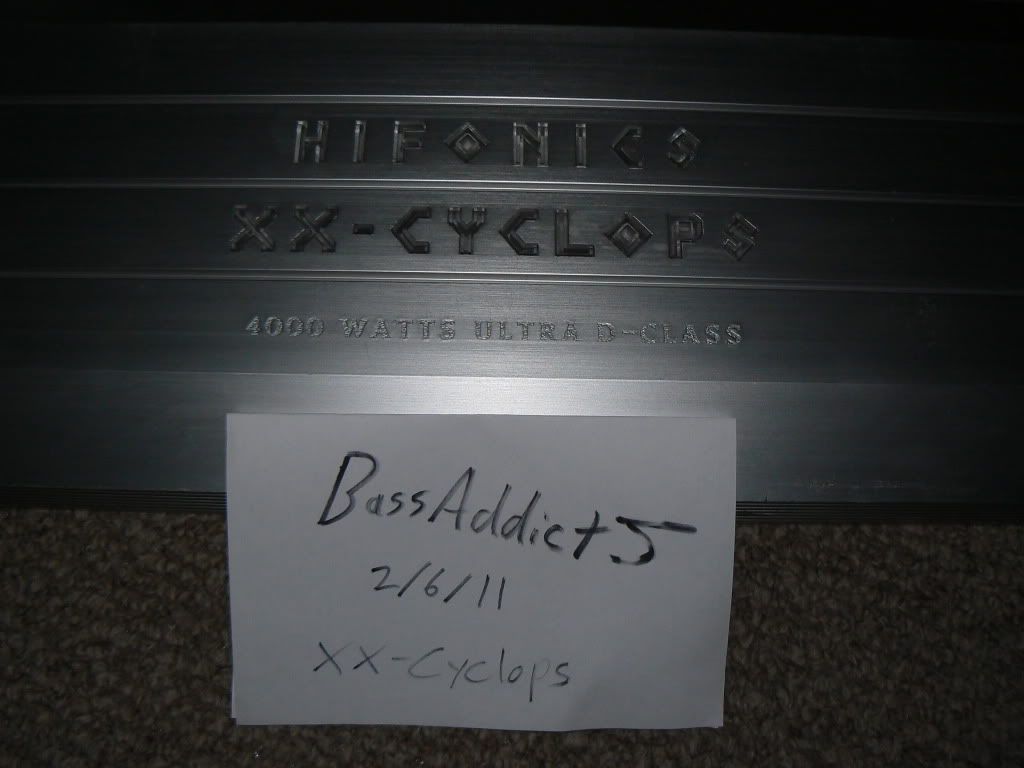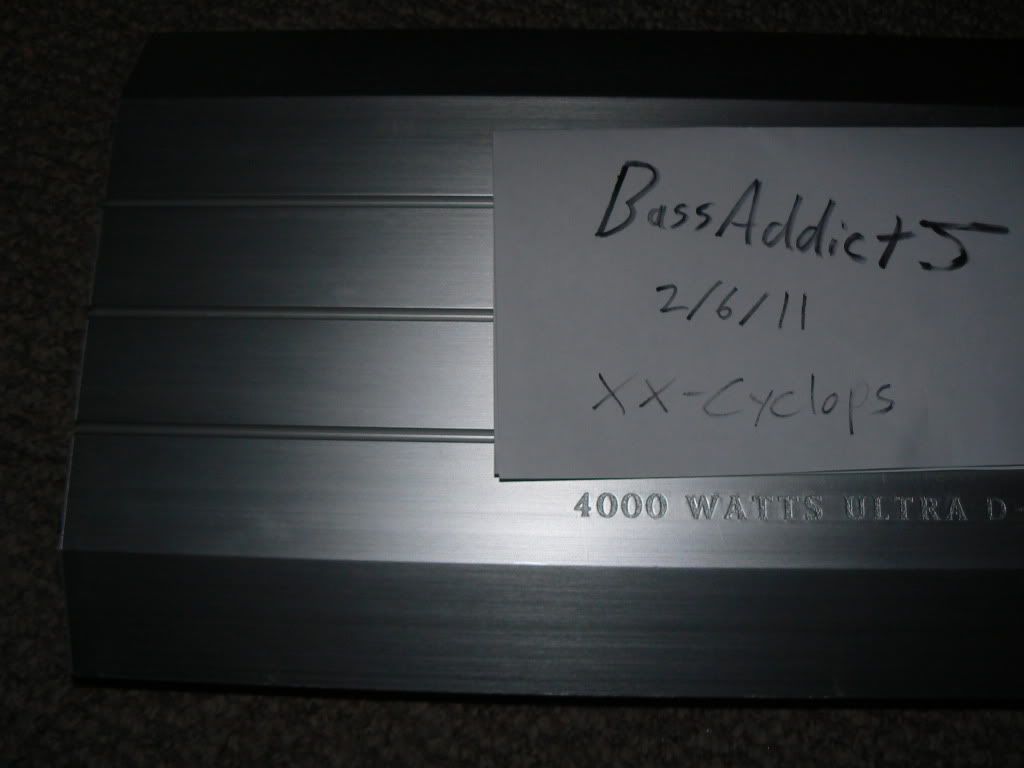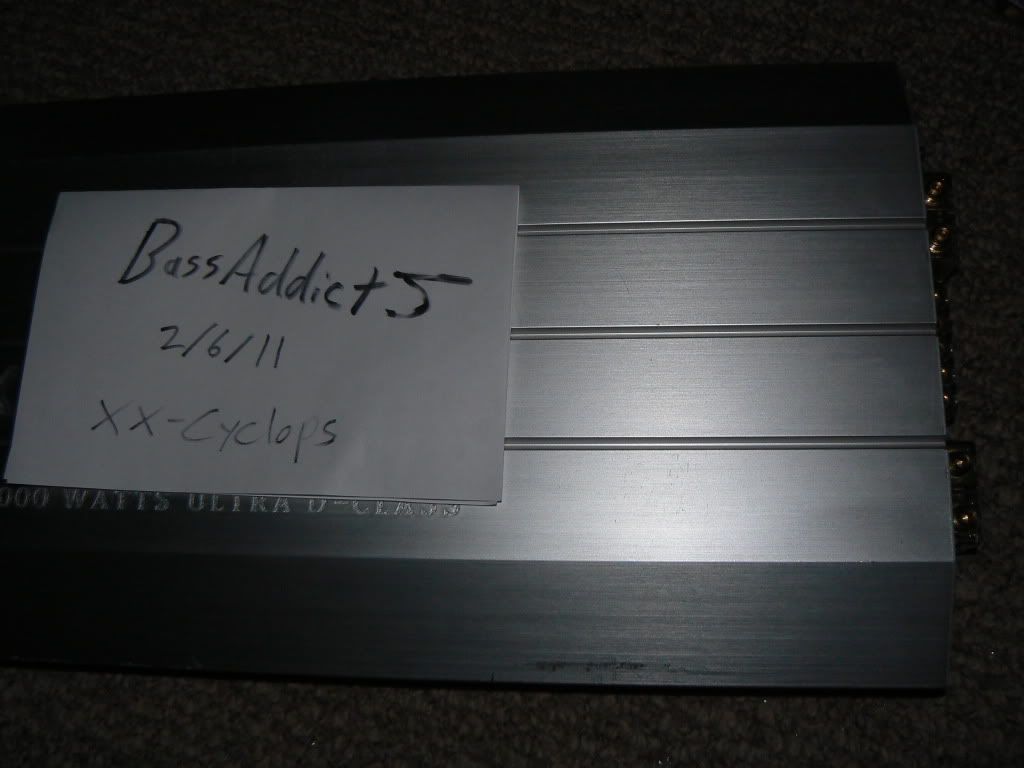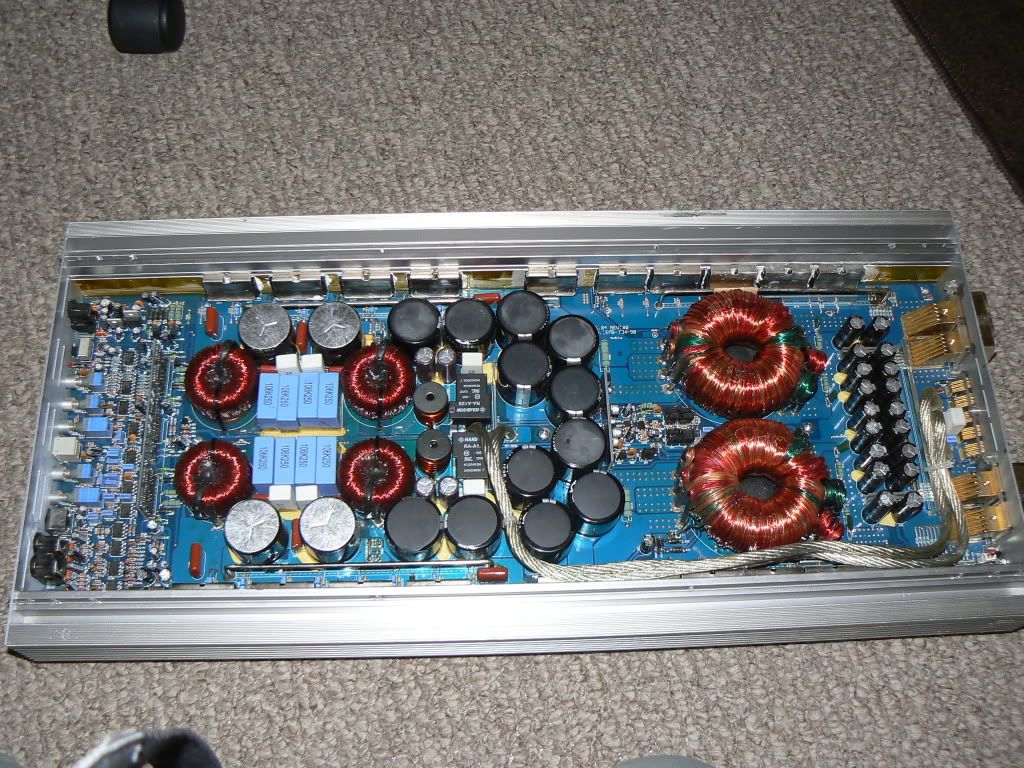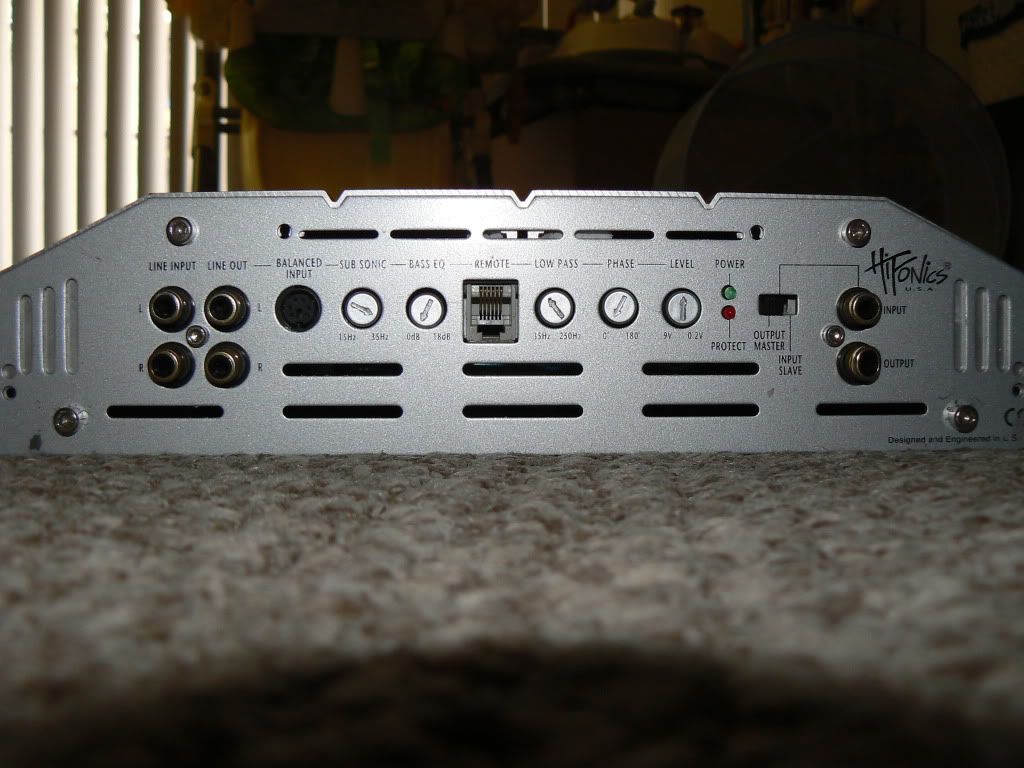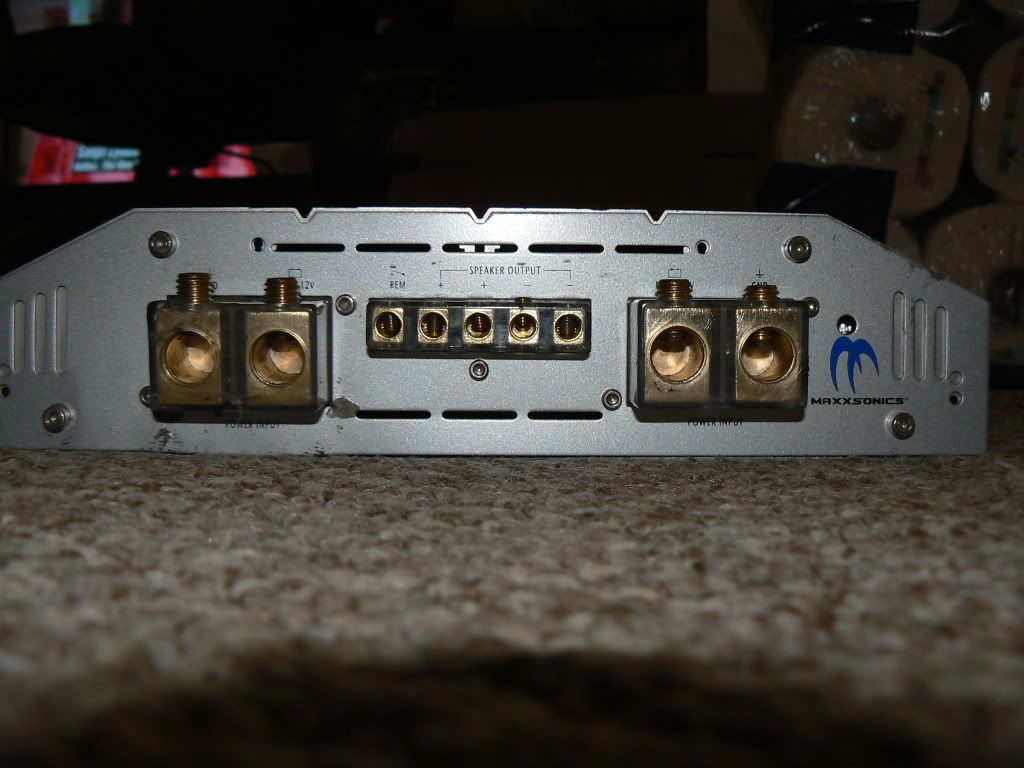 here's pics and vids of the cyclops going to town on my trf15 and nightshade 15:
Daddy's New Toy, Part 2.....The Vids....TRF 15 on approx 3lw-4kw music flexage
Got my bass back
Pics and Vid... 3kw+ on a Nightshade 15, PPI Arts
ref's: i've been selling on ca.com since 2005, you're in good hands.
PM me with any questions, paypal prefered.
** DO NOT DELETE ANYTHING BELOW THIS LINE OR THREAD WILL BE DELETED **
-----------------------------------------------
This message is automatically inserted in all classified threads.
Please be advised, all buyers and sellers should satisfy themselves that the other party is genuine by providing the following via PM to each other after negotiations are complete and prior to dispatching goods and making payment:
1) Telephone number. Call the number back at a unspecified time and make sure that it is the person's correct phone number.
2) Name and address including postal code
3) Valid e-mail address. Send an e-mail requesting a response to information about the deal being made.
DO NOT proceed with a deal until you are completely satisfied with all details being correct. It's in your best interest to check out these details yourself.
If transaction was completed on CACO, please use iTrader to record feedback.
Potential buyers/seller should check iTrader feedback also before continuing transaction.